Why Nicole Kidman And Hugh Grant Were Shocked By The Undoing Story
Nicole Kidman and Hugh Grant were shocked by the story of The Undoing. HBO's new limited series from writer David E. Kelley (of Big Little Lies) is a thriller from start to finish. So much so that Kidman and Grant, the stars of the series, were stunned by all of the twists and turns.
In October 2020, Grant told The Washington Post, "The cliffhangers are beyond genius. The way I can really judge is that, when I was reading the scripts, did I want to quickly pick up the next one? And the answer was always 'Yes.' And that's very rare." Kidman worked with Kelley on Big Little Lies and confessed in the Washington Post interview that her writes for her "in a way I've never experienced with a writer before." The Aussie star was intrigued by the script for The Undoing; she told the Post, "He would slowly give them to me, so I was on the roller-coaster journey of it, not knowing what was going to happen when I would read the next."
The Undoing focuses on Kidman's Grace Fraser, a successful therapist; her devoted husband, Jonathan (Grant); and their young son. Grace's perfect life falls apart after a violent death in their community, a missing spouse, and a chain of terrible revelations. Kidman was so astonished by the script for the series that she signed on not only as an actor, but also as executive producer.
Nicole Kidman loves playing complex characters
In an interview with Flare in October 2020, Nicole Kidman shared why she's drawn to complex characters like Grace, her role in The Undoing. In Big Little Lies, Kidman played Celeste, a successful attorney in an abusive marriage. "I'm really interested in human nature and the way in which we kind of can force ourselves to believe things that are actually not there," the actress confessed. "That's fascinating to me, the desire to see somebody a particular way and therefore not seeing the things that are right there in front of you. All of those things I think are really wonderful kernels of emotions to sort of explore and ripen on screen."
Kidman's Flare interview also revealed she's a bookworm "who loves to bring stories to the screen." The Undoing is the latest project that turned a book into a movie or series. The HBO Max series is adapted from the 2014 novel You Should Have Known written by Jean Hanff Korelitz.
How Nicole Kidman's husband and daughters got involved in The Undoing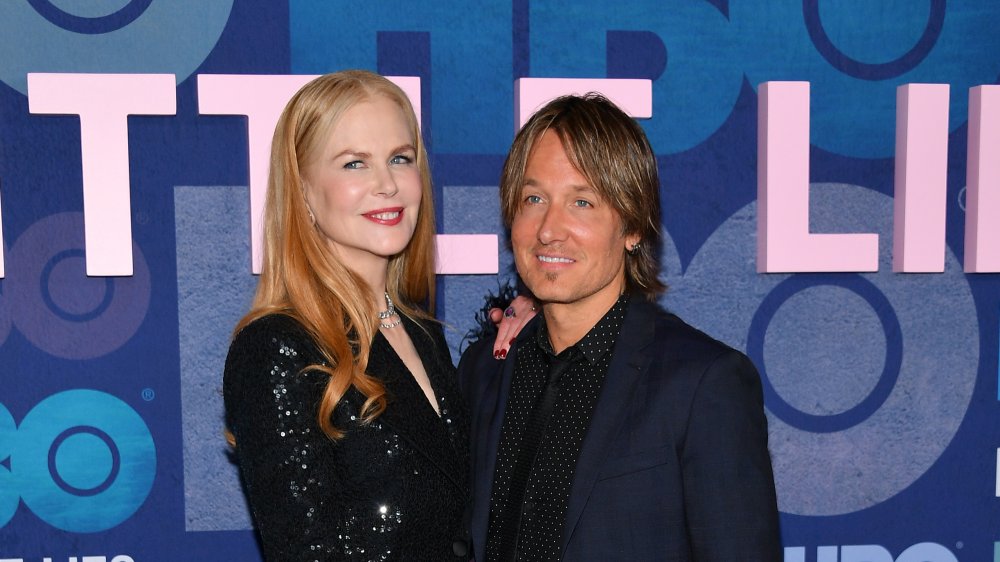 Dia Dipasupil/Getty Images
Nicole Kidman's daughters Sunday and Faith appear in her latest limited series The Undoing. The actress and mom talked to News.Com.Au about her girls' work in the HBO series. Kidman laughed as she explained, "They're in the first episode. They're used to being extras, but they did five days in the freezing [New York] cold, never complained, and didn't get any special treatment. And then one day they came home and said, 'We got a line!'"
Husband Keith Urban's involvement in the series was more of a crash! ExtraTV reported a sweet story about Urban popping in on their Zoom interview about The Undoing with Kidman and costar Hugh Grant. As ExtraTV was interviewing Kidman on Zoom, "Urban shook his head and flashed a thumbs-up" behind Nicole. Check out the video, it's seriously adorable. 
The Undoing premiered on HBO on Oct. 25, 2020 and will air on Sundays this fall.