Hugh Grant Doesn't Believe In Monogamy. Here's Why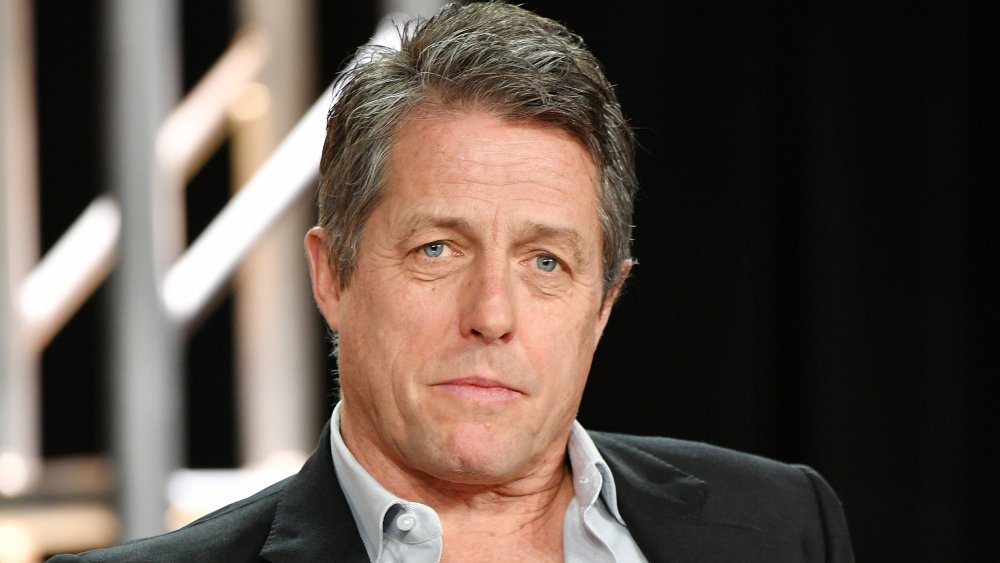 Amy Sussman/Getty Images
British heartthrob Hugh Grant captured the hearts of many during the '90s and early '00s. During that time in his career, the actor starred in movies which showcased swoon-worthy, romantic tales. From Four Weddings and a Funeral – for which Grant took home a Golden Globe for Best Actor — to Notting Hill to Bridget Jones' Diary, the actor became a charming image of romance across the pond.
That being said, his personal life has been a lot less traditional than a rom-com story line. Grant's very public 13-year relationship with actress Elizabeth Hurley opened both celebs up to a good deal of media scrutiny and attention. After the two called it quits in 2000, Grant was linked to quite a few women, including Drew Barrymore and his Love, Actually co-star, Martine McCutcheon, per Page Six. In 2011, the actor had a "fleeting affair," per The Telegraph, with a woman named Tinglan Hong, with whom he now shares two children, per the U.K.'s Metro.
In 2018, Grant seemingly left the bachelor life behind when he tied the knot with Swedish television producer Anna Eberstein at the age of 57. The two share three children.
Grant's marriage came as a surprise to many, however, he told the Today show's Savannah Guthrie in 2018: "I should have done it before. I'm just lucky," he said, adding, "I've got a great wife. I love her." Even though the Love, Actually star seems to be in love with Eberstein, he has very interesting thoughts on monogamy and marriage.
Hugh Grant believes open relationships keep marriages together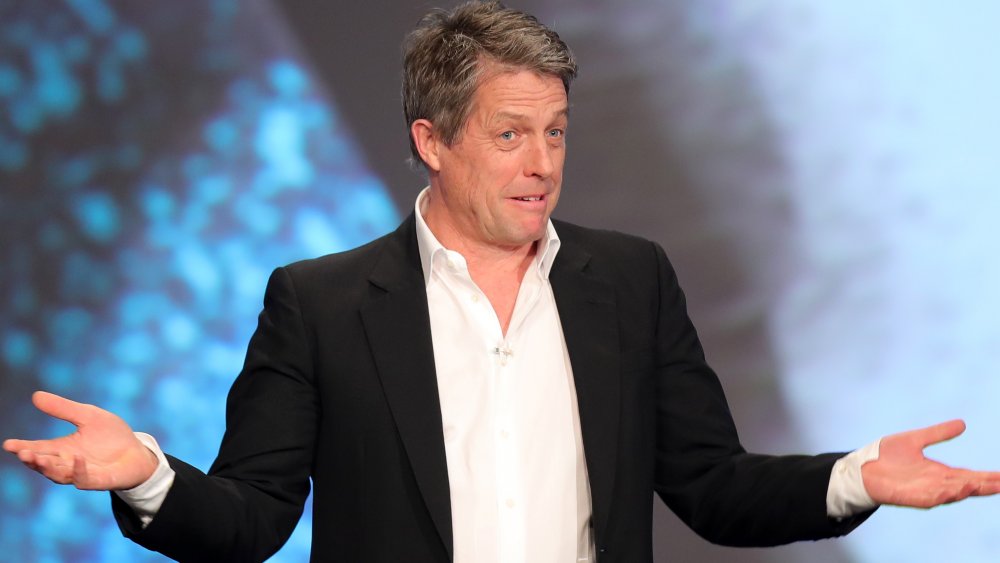 Andreas Rentz/Getty Images
In 2016, Hugh Grant stopped by Howard Stern's SiriusXM radio show, The Howard Stern Show, while doing promotion for the film Florence Foster Jenkins. During the interview, Grant discussed his romantic relationships and thoughts on open relationships. Super on topic, right? 
"I always admire the French and the Italians who are very devoted to their marriages," Grant said (via Vulture). "They take them extremely seriously, but it is understood that there might be other visitors at 5 o'clock in the afternoon you just never boast about." He continued, calling the traditional idea of marriage "unromantic." The reason? Grant claimed that you're "closing yourself off." 
The actor went on to say, "People make so many mistakes. Do I think human beings are meant to be in 40-year-long monogamous, faithful, relationships? No, no, no." He added, "Whoever said they were? Only the Bible or something." Two years after that interview, Grant married his long-time girlfriend, Anna Eberstein. So what made him change his mind? Or is Eberstein totally cool with a few 5:00 p.m. visitors?
Hugh Grant really got married for passport reasons -- not romance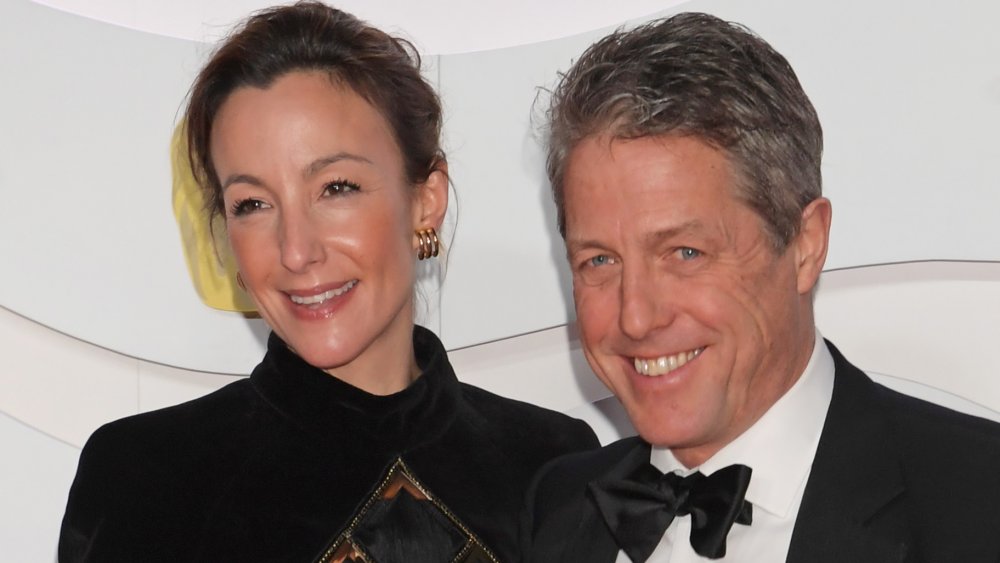 David M. Benett/Getty Images
If we can count on Hugh Grant to be anything, the man is going to be open and honest. When he got married to Swedish television producer Anna Eberstein in 2018 — and proceeded to have three kids — people had a few questions. What happened to all those firm stances on the institution of marriage from years prior?
Well, apparently they were still very much intact when he popped the question. In June 2018, the father of five told USA Today, "My wife agrees with me that marriage is a pretty preposterous social construct. But when you've got three children, it's the nice thing to do." He further explained that their repeated issues going through immigration in airports was a problem that clearly had an easy enough fix.
"I didn't like going through immigration into countries where they'd say, 'Everyone with a Grant passport, over here, and all the others through there.' She went through with the nannies. That seemed all wrong." Apparently, sometimes it's just that simple.