Black Panther Changed Michael B. Jordan Forever
If you're a fan of Marvel movies and their captivating casts, then you were surely moved by Michael B. Jordan's performance as Erik Killmonger in Black Panther. Battling Chadwick Boseman's King T'Challa (aka the Black Panther), as well as Lupita Nyong'o's Nakia, Danai Gurira's Okoye, and Letitia Wright's Princess Shuri, Jordan took on the role of a villain who was arguably a hero in his own way.
Although Killmonger was "the antagonist of Black Panther, cousin to Chadwick Boseman's protagonist ..., and a comic-book villain so transcendent that he is almost out of place in a film about a superhero who dresses as a cat," according to The Atlantic, Killmonger's goal was not to bring about chaos or indulge evil tendencies like many movie bad guys. Instead, he wanted to rule the fictional "highly advanced African kingdom" of Wakanda in order to help others. Through the story and Killmonger's complicated character, "director Ryan Coogler asks, if an African superpower like Wakanda existed, with all its power, its monopoly on the invaluable sci-fi metal vibranium, and its advanced technology, how could it have remained silent, remained still, as millions of Africans" suffered outside of its protected borders?
With all of that behind the film's message and the fact that Black Panther was deemed "the most important blockbuster in years" and "one of the best Marvel movies ever," you might assume that Jordan was thrilled by the outcome. However, it turns out that after filming wrapped up, he went through something that was perhaps unexpected.
Michael B. Jordan was depressed and went to therapy after Black Panther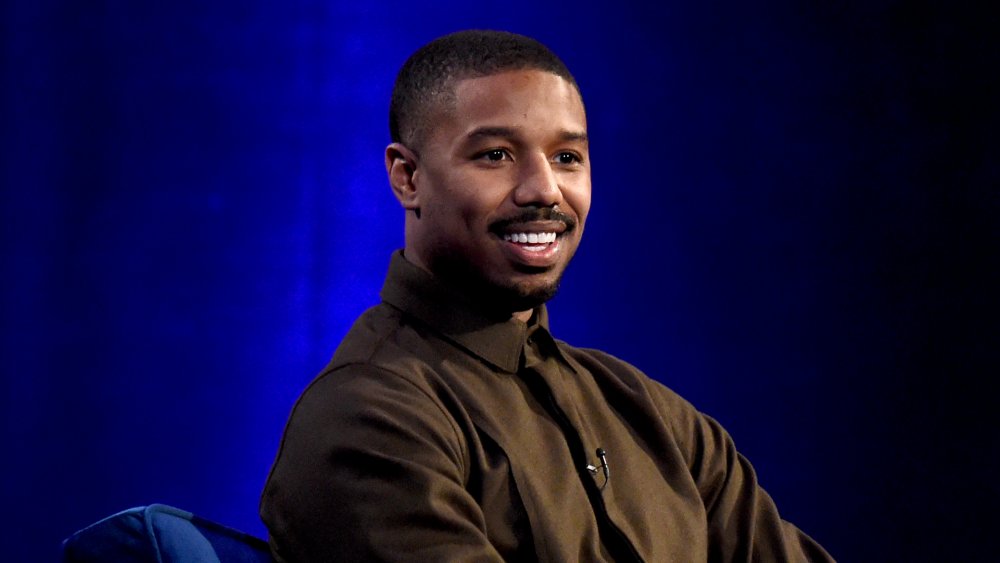 Jamie Mccarthy/Getty Images
While Michael B. Jordan was praised and honored for his role in Black Panther, the star also dealt with the toll that playing Erik Killmonger took on his mental health. "To be able to take that kind of pain and rage and all those emotions that Erik kind of represents from being Black and Brown in America, I was able to kind of put that into a character and put it onscreen," he told Oprah Winfrey on OWN in 2018. Saying that it was a task that he "didn't take lightly," he also explained that he didn't have "have an escape plan" when it came to leaving the character behind.
After delving into the role as deeply as he could, Jordan said, "When it was all over, I think just being in that kind of a mind state ... caught up with me." Admitting that he "got a little depressed," Jordan ended up going to therapy. He explained that, after wanting to be in a lonely state to connect with his character, he then set out to "[readjust] to being around the people that care about me, getting that love that I shut out."
Although Jordan acknowledged that some people may "get a lot of slack" for getting help, he said, "I don't really subscribe to that. Everyone needs to unpack and talk." Being able to do so is surely why he's been able to move onto other opportunities in the industry.
Black Panther put Michael B. Jordan on the A-list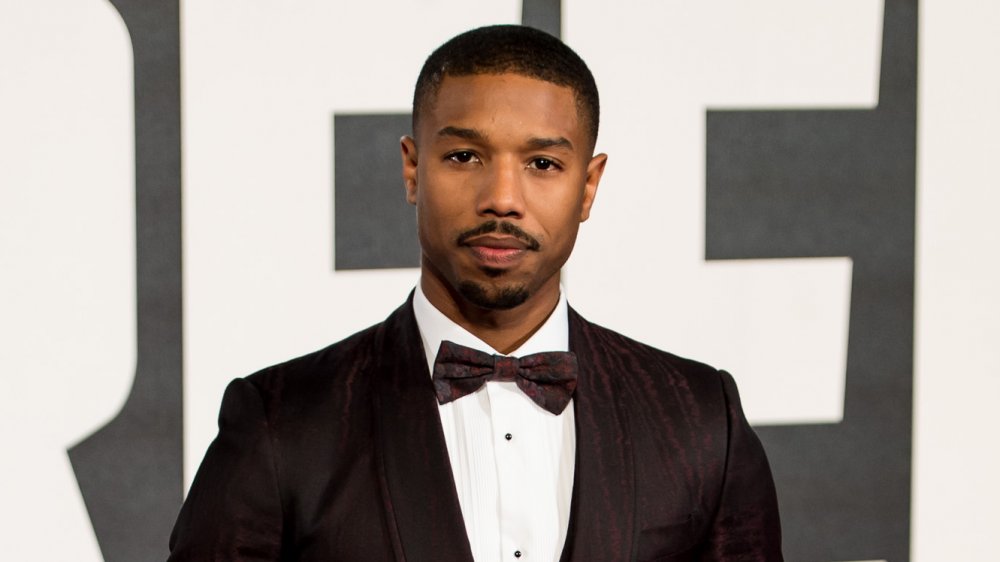 Ian Gavan/Getty Images
Erik Killmonger will always be one of Michael B. Jordan's most remarkable roles. However, he certainly wasn't the last memorable character that Jordan would play. In fact, Black Panther helped put the actor on the A-list.
Jordan has been in the business for years and his résumé includes appearances on shows like The Sopranos, The Wire, and CSI: Crime Scene Investigation, not to mention his gig on All My Children as Reggie Porter Montgomery. He also popped up in movies like 2015's Fantastic Four and the Rocky-reviving Creed, which came out that same year. While each of these roles helped to prove that he has what it takes to deliver audience-pleasing performances, it was his part in Black Panther that solidified his place in Hollywood and seemed to open up a world of future opportunities.
Following the massive success of Jordan's Marvel movie, he went on to snag the lead in 2018's drama sci-fi thriller Fahrenheit 451, which is based on Ray Bradbury's dystopian novel of the same name. He also landed the starring role in the 2021 crime-based film Tom Clancy's Without Remorse and will team up with Ryan Coogler once again for the drama Wrong Answer. He'll also be helping to tell the tale of a 1,000-year-old man in Methuselah, not to mention the fact that he stepped back into the ring for Creed II and Creed III. Frankly, if you're a fan of Jordan, you'll have plenty of things to add to your must-watch list.
If you or someone you know is struggling with mental health, please contact the Crisis Text Line by texting HOME to 741741, or call the National Alliance on Mental Illness Helpline at 1-800-950-NAMI (6264).