Inside Maluma's Relationship With Madonna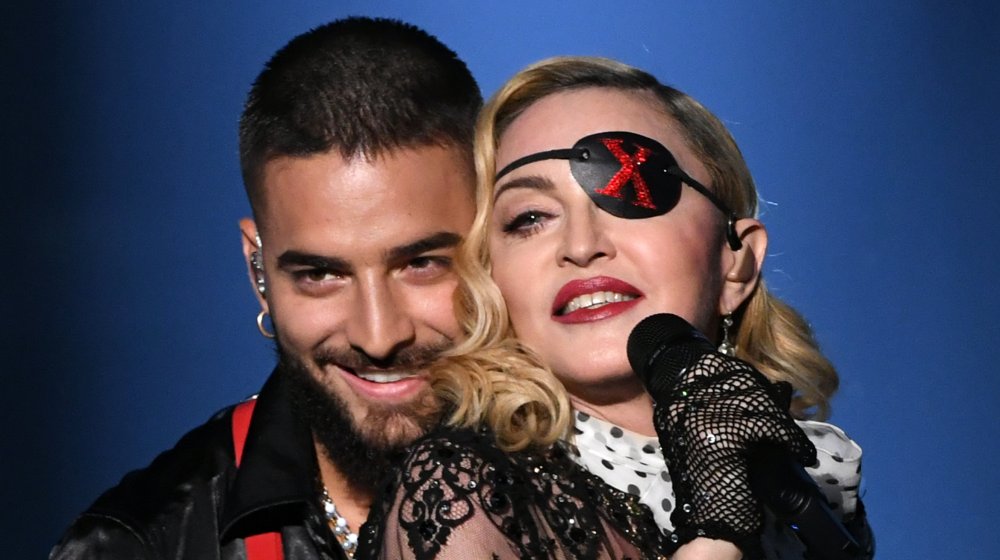 Kevin Winter/Getty Images
Madonna is the type of artist and performer that needs no introduction. The Material Girl has been present for just about every trend in pop culture for nearly 40 years, producing chart-topping album after chart-topping album and hit single after hit single. Madonna has also worked with a huge swath of the music industry, collaborating with everyone from Prince and Justin Timberlake to Nicki Minaj and Chance the Rapper. On Madonna's most recent album, Madame X, she's added another name to that list: Maluma.
The Queen of Pop worked with the 26-year-old Colombian singer on her track "Medellín," named for the city in which Maluma was born. The song features Madonna singing in Spanish with Maluma on the chorus, and a music video which sees the two artists getting married. While they may not be exactly married in real life, working with Madonna was a dream come true for Maluma.
Maluma was a huge Madonna fan before they collaborated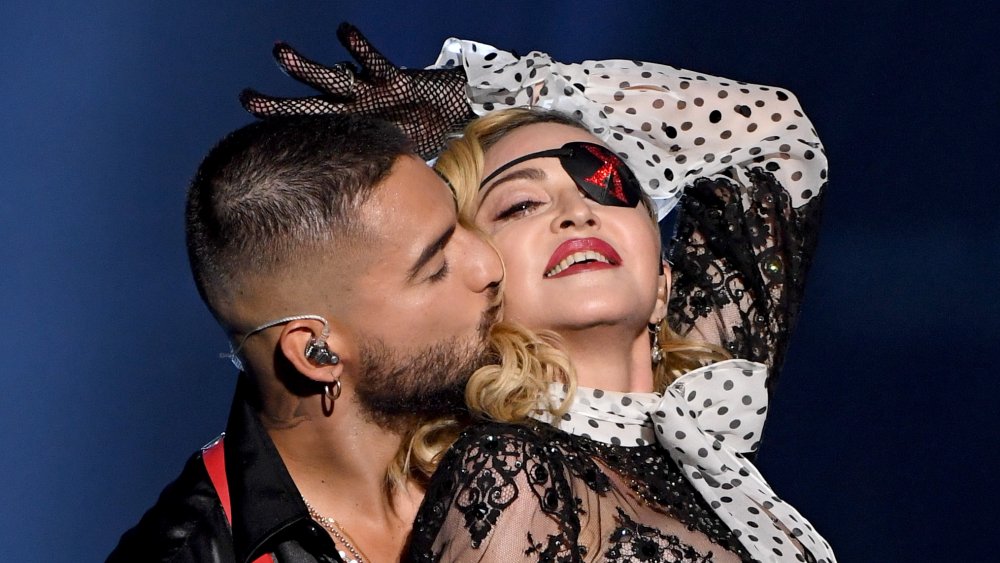 Ethan Miller/Getty Images
According to an interview with Billboard, Maluma revealed that he first met Madonna in 2018 right before performing at the MTV Video Music Awards. After seeing him perform, Madonna reached out and asked him to collaborate on "Medellín." Maluma also shared that he helped Madonna with some of the Spanish portions of the songs, explaining, "I taught her how to pronounce some words — I was trying to help her with the accent." 
Maluma was also a huge fan of Madonna before their collaboration, saying "She isn't just an artist; she's a movement. The truth is I always dreamt of collaborating with her." The artist also shared his initial reaction to hearing the song, which moved him to tears. Writing in Spanish on Instagram (via Entertainment Tonight), Maluma said, "It's impossible to hold back the tears and emotion after listening to this," before thanking Madonna. He went on to say, "You don't know how happy this makes me and what this means in my life." Whether the two artists collaborate again or not, working with Madonna seems to have totally changed Maluma's life for the better.