Whatever Happened With Tom Brady's Ex?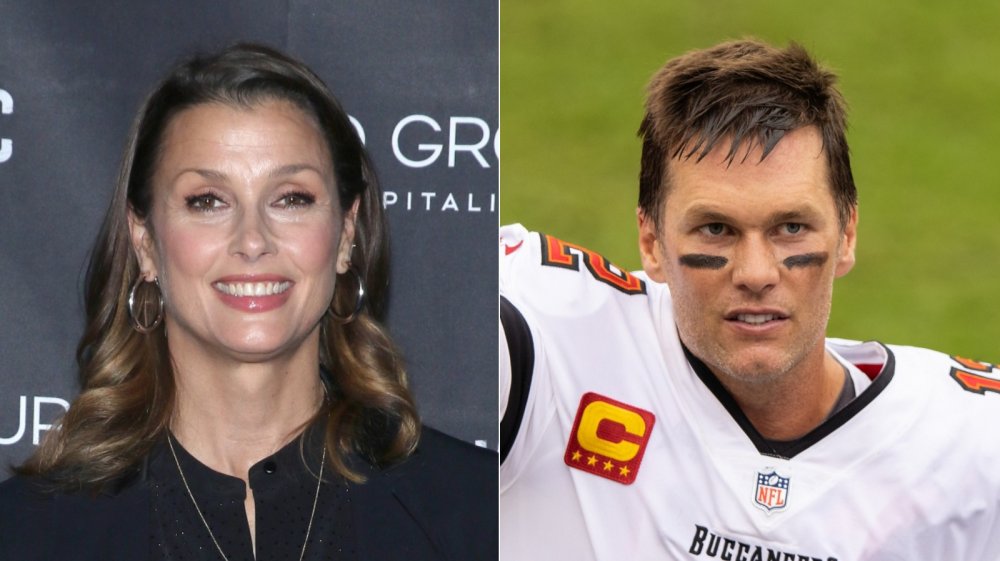 Jim Spellman/Getty Images, James Gilbert/Getty Images
Breaking up is hard to do... but it's even worse when you find out you have a bun in the oven and your ex has already moved on to another beautiful supermodel. Alas, that's exactly what happened to famous football player Tom Brady's ex, model and actress Bridget Moynahan. 
Unless you were living under a rock in 2007, you'll likely recall when the news broke that Moynahan was pregnant with Brady's child. While that news alone was pretty shocking, considering the couple had already called it quits, it became even more messy when you factored in Brazilian model Gisele Bundchen, the woman Brady quickly fell into a relationship with mere weeks after his split with Moynahan, according to PopCulture.
Moynahan resolved to pull herself up by the bootstraps and raise her son as a single mom. "You really have to weigh out all the pros and cons and how it will fit into your life professionally, spiritually, and emotionally. Doing it on your own when it wasn't expected comes with a lot of fears and anxieties. But I felt 100 percent that I could do this," Moynahan told Harper's Bazaar during a particularly candid interview in 2008 that was aptly titled "Mama's Boy." She added, "I'm not sure anyone — and I could be wrong in this — grows up thinking, I want to be a single mom."
So, how did it all play out for Moynahan and her famous footballer co-parent? Keep reading after the jump to find out!
Bridget Moynhan received support from family and friends, including Will Smith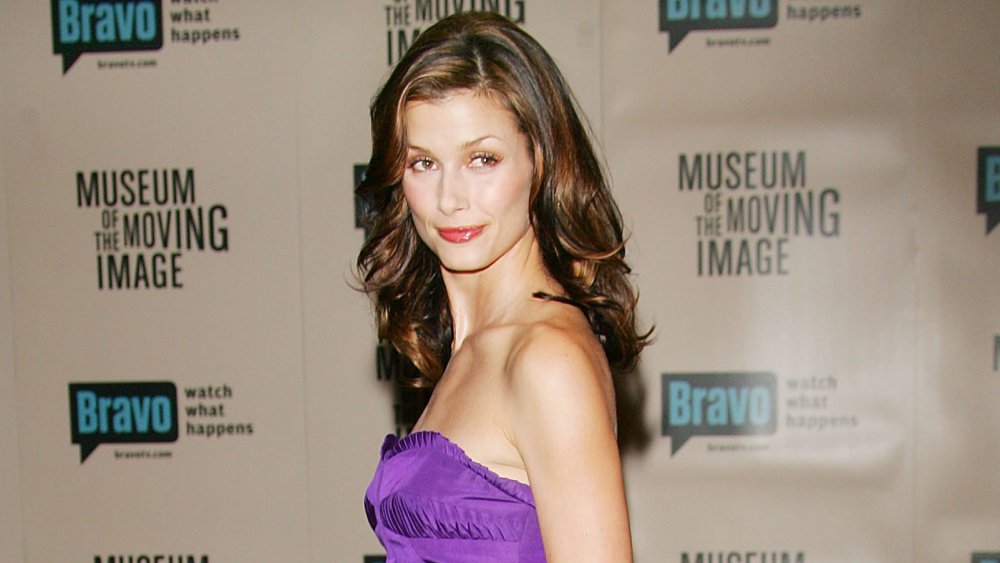 Evan Agostini/Getty Images
Bridget Moynahan spoke candidly about her breakup with famous football star Tom Brady and subsequent surprise pregnancy during an interview with Harper's Bazaar in 2008. "Going through that traumatic time of being heartbroken and then being pregnant turned my whole life upside down and inside out and just knocked the wind out of me," Moynahan revealed. "But I got so much out of that. It's golden and it's tough and it was f***ked up. But now I have a child, and it's the best thing in the world." 
Moynahan also admitted that telling her family — specifically her parents — was a very difficult experience. "When you're suddenly pregnant and no one is standing by your side, even if you're in your 30s, it's a hard conversation," she divulged. "I'm a traditional girl, and I believe in marriage, and I just always thought that's the way I'd be doing this. For a moment, it was hard for me to accept that this was the way I was going to have a family. I've had to recognize that there are just so many different options today."
Luckily, Moynahan had a whole host of family members and friends behind her that supported her during such a chaotic and tough time in her life. Even her I, Robot co-star Will Smith rallied around her. "He picked up that phone faster than anybody to make sure I was okay when things were getting hectic," Moynahan recalled. 
Bridget Moynahan felt 'sexy' while pregnant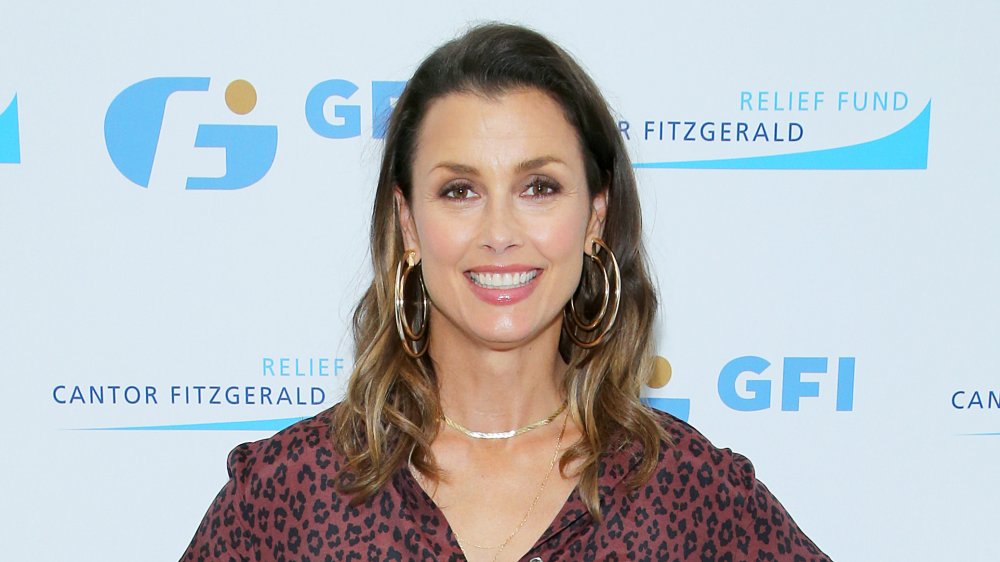 Rob Kim/Getty Images
While most people certainly wouldn't blame Bridget Moynahan if she opted to sink into her over-sized bed with a tub of Ben & Jerry's every single night during her solo pregnancy, we'd be wrong to assume she did. Nope, instead Moynahan equates her pregnancy with feeling sexy. "Being pregnant just felt so good. I was creating life on a daily basis, I felt beautiful, I felt sexy," she told Harper's Bazaar in 2008
And the model-turned-actress was in no shortage of suitors either! "I couldn't believe how many times I was asked out!" she said. "Not that I went out a lot. When I was faced with doing this on my own, I was worried about how it was going to affect my personal life. I was confident that it was not going to be an issue. And I was right."
But Moynahan was quick to admit that it wasn't all rainbows and sunshine. Particularly the fourth trimester when she was sent home with a newborn all by herself. "Everyone says, 'You give birth, you go home, and you have this amazing baby and it's just beautiful. And I walked in and I just started sobbing," she recalled.
Those challenging moments eventually subsided and now Moynahan is a proud, gushing mama to son, John, whom she and Tom Brady amicably co-parent. "There's no reason why my son years down the line would need to read anything [personal] about his mother or his father," she said.