Why Zac Mirabelli And Elizabeth Weber Split After Love Island USA
Love Island USA fans immediately fell in love with Zac Mirabelli and Elizabeth Weber during the show's first season in 2019. The couple was paired up on day one and decided early on that they weren't going to pursue any other contestants in the villa. From there, they shared their first kiss, starting calling each other "babe," and even began discussing their life together outside Love Island USA. "I think we connect really well and have a good understanding of each other," Zac said in one of his confessionals. "I feel like this is just what was supposed to happen the right place, the right time." Zac eventually asked Elizabeth to be his girlfriend and the pair later revealed they were in love with each other before being crowned the winners of Love Island USA. 
However, after dating for several months, they called it quits by the end of 2019, according to E! News. Zac explained on his Instagram Stories, via TV Shows Ace, "The breakup was mutual and we have left on amicable terms." The Chicago native then revealed that they had simply grown apart, adding, "We simply wanted different things and it wasn't fair to either of us to continue on a path that no longer served either of us or our differing interests." Keep scrolling to read what Elizabeth had to say about the split, including why life outside the villa wasn't as easy as they thought it would be.
Elizabeth Weber said they needed a 'break from each other'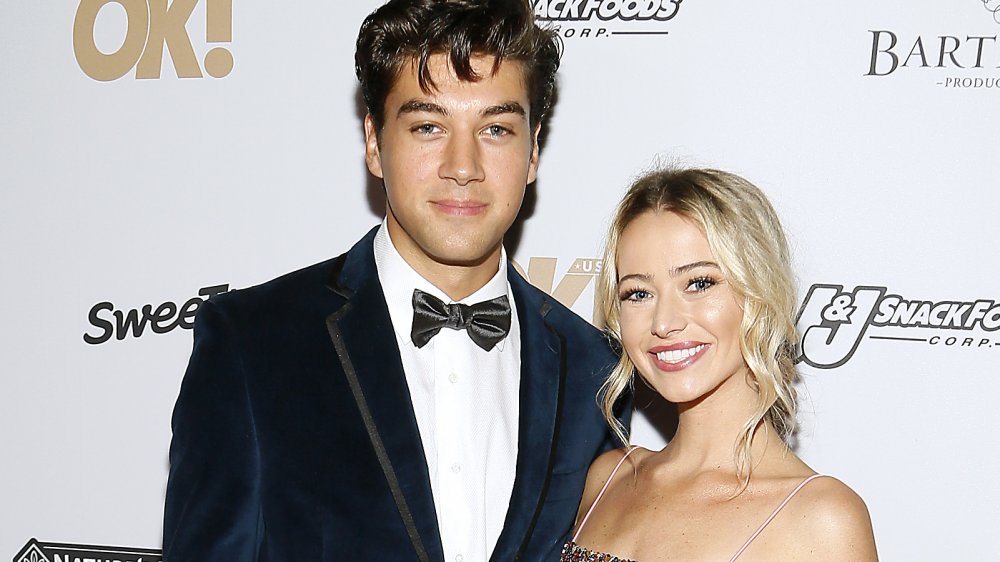 Paul Morigi/Getty Images
Soon after ex Zac Mirabelli announced their split, Elizabeth Weber released her own statement via Instagram. She told fans, via TV Shows Ace, "Although I had wished things could've turned out differently, life doesn't always work out the way we could've hoped sometimes. We will always be grateful for all the amazing memories from Love Island."
A few months later, she elaborated on why they couldn't make it work outside the Love Island USA villa in a YouTube video. "When we first got back from the show, everything was on such a high high that the minute we started experiencing like, real life problems and real world situations that were happening, it was just a very hard adjustment on the both of us," she explained. "When we split, we needed a break from each other and time away from each other." They kept in touch and tried to make it work after the breakup but ultimately decided to go their separate ways when the COVID-19 pandemic hit, with Elizabeth telling Bustle in August 2020 that she and Zac are still friends and "check in on each other here and there."
When asked if she's dating anyone new right now, she said that "after having such a public relationship and breakup, I've just kind of decided to keep my relationships private from here on out. But I can definitely say that I'm really happy." Fair enough.