The Truth About Sasha Obama's Controversial TikTok Video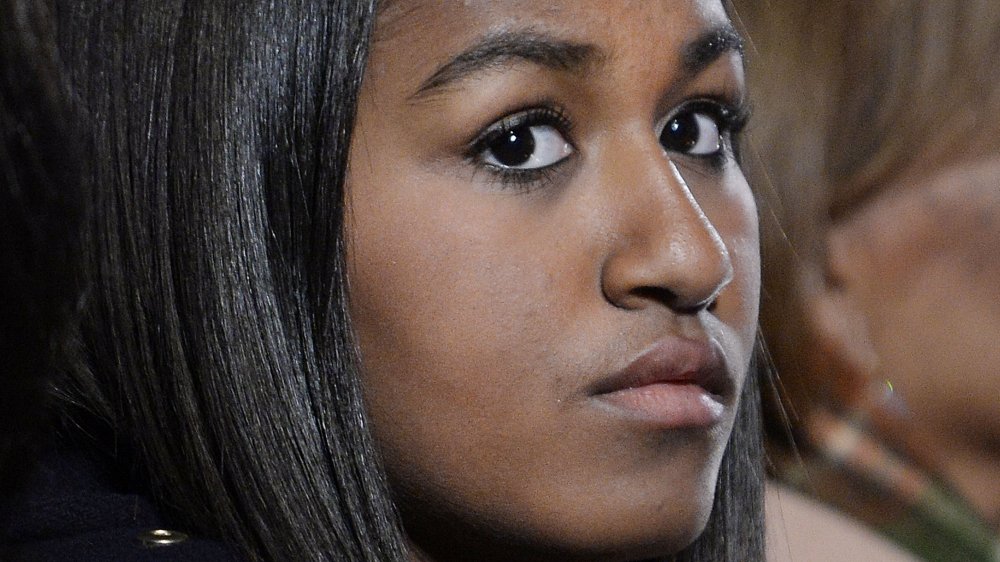 Pool/Getty Images
Being the child of an American president, whether sitting or former, comes with a huge amount of involuntary scrutiny. Barron Trump, the youngest child of President Donald Trump, found himself at the center of a coronavirus outbreak in the White House, while Chelsea Clinton was mocked by Saturday Night Live to the point that Mike Myers had to publicly apologize, and Susan Ford was criticized for wearing blue jeans in the White House, according to SFGate.
Sasha and Malia Obama have not had it any different. Even as President Obama was leaving office, Malia found herself at the center of controversy for smoking marijuana at Lollapalooza. While the former first daughter had plenty of defenders in that moment, she was not without critics. But, as this controversy faded into the background, it was younger sister Sasha's turn to deal with the press. Sasha's controversy, however, was not drug-induced, but the result of explicit lyrics in a TikTok video.
Sasha Obama is a City Girls fan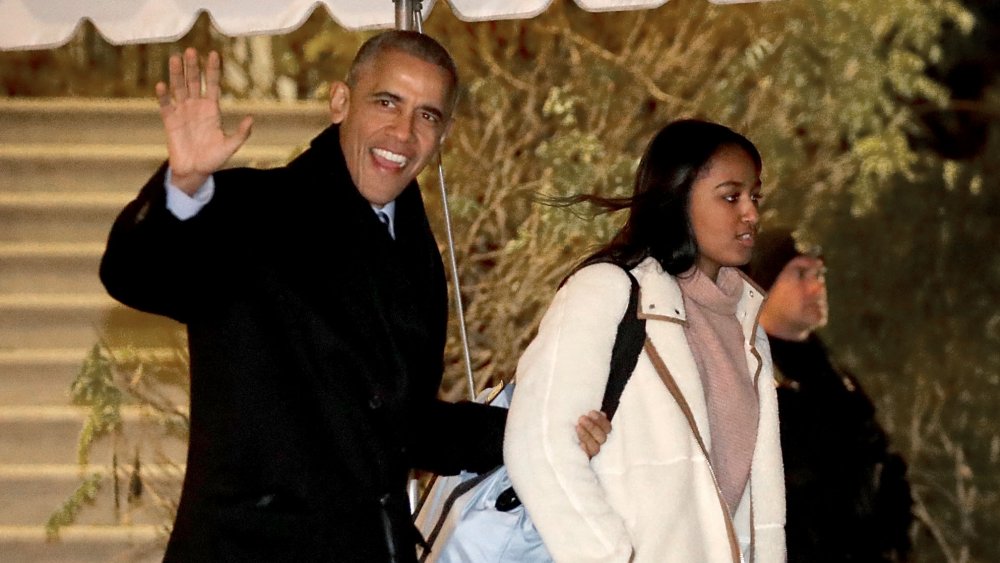 Chip Somodevilla/Getty Images
Sasha Obama was having fun with a friend, but it didn't take long for people on and off TikTok to recognize the former first daughter. In a post since-deleted from the app, Sasha and an unnamed friend could be seen dancing and lip-syncing to "Said Some" by Moneybagg Yo featuring the City Girls. While lip-syncing on TikTok is something practically every 19-year-old has done in 2020, critics took issue with some of the raunchier lyrics Sasha was seen mouthing.
"All these n****s wanna f**k JT / Hellcat, this a SRT" seemed to be the lyric that caused the most controversy, per the Daily Mail. When the video made its way to Twitter, most users seemed to enjoy seeing Sasha enjoy herself, and felt that most people should just leave her alone. Loni Love tweeted, "Let Sasha Obama be a young girl .. she deserves it...," which was seemingly the dominant sentiment across the social media platform.
Of course, anything at all related to politics is going to cause controversy in one way or another, and this TikTok was no different. Unfortunately for Sasha, silly controversies like this are probably something she'll have to live with for a very long time. Hopefully, for her sake, she had some fun in the process.