Melania Trump Reveals Barron Tested Positive For COVID-19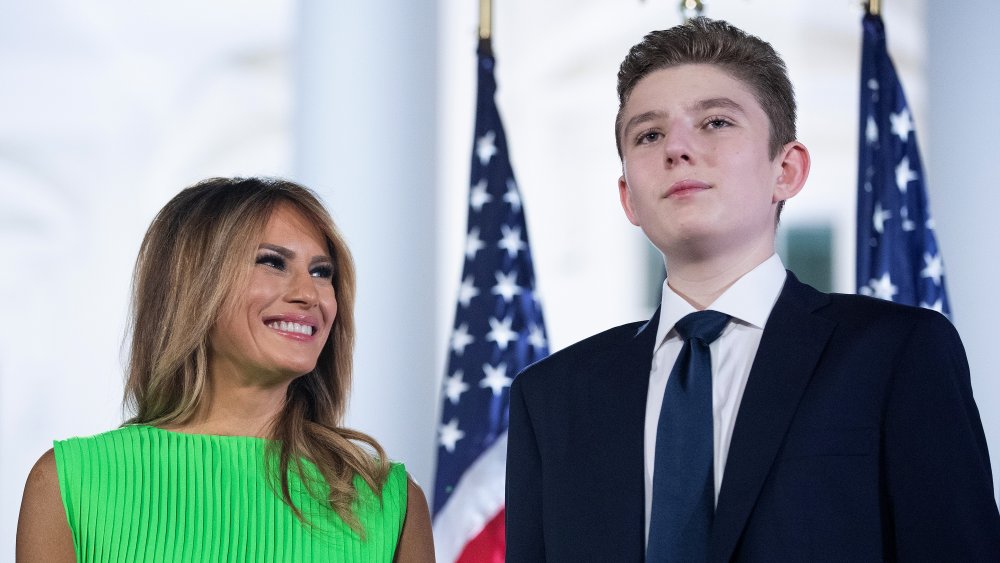 Chip Somodevilla/Getty Images
On Oct. 1, 2020, Hope Hicks, the former White House Communications Director and current advisor to President Donald Trump, made headlines for contracting the coronavirus. Less than 24 hours later, the president shared that both he and Melania also tested positive for COVID-19. Hicks, the president, and first lady were among attendees to test positive after attending an event at the White House's Rose Garden on Sept. 26, 2020.
Just three days after being hospitalized, Trump returned to the White House. Although he told his supporters via Twitter that he was "feeling great," videos circulated on social media of the president seemingly gasping for air. Trump's physician, Dr. Sean Conley, said the president — based on an antigen test — has since tested negative for COVID-19. But as BuzzFeed News noted, "the CDC does not recommend using antigen tests to clear sick patients from isolating."
The president has since made public appearances, while the first lady has remained out of sight. However, Melania did share an important update about her health and the well-being of her family on Oct. 14, 2020, revealing that her son, Barron Trump, tested positive for COVID-19. Keep reading to find out more about Barron's condition.
Barron's positive test was Melania Trump's fear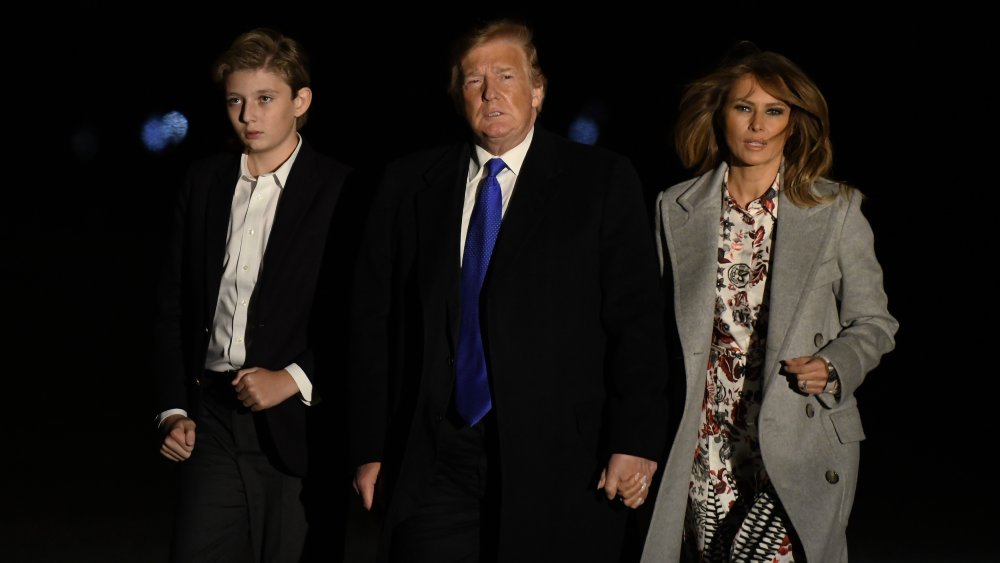 Pool/Getty Images
In first lady Melania Trump's Oct. 14, 2020, health update, she shared insight into her experience with COVID-19. Melania described in an essay shared via the White House's website, "I was very fortunate as my diagnosis came with minimal symptoms, though they hit me all at once and it seemed to be a roller coaster of symptoms in the days after. I experienced body aches, a cough and headaches, and felt extremely tired most of the time." Melania also noted that she has since tested negative for COVID-19, although she didn't reveal what test made this determination.
Amid battling the virus, the first lady had concerns about her son's health. "Naturally my mind went immediately to our son," Melania wrote. The president and first lady's son, Barron, initially tested negative after his parents received positive results. Barron later tested positive, but according to Melania, he exhibited "no symptoms." She stated about the positive result, "My fear came true." The teen has now tested negative for COVID-19, the first lady revealed.
Melania also declared she'd return to her duties "as soon as I can." It is unclear whether she will play a role in the rest of President Trump's campaign, but it sounds like the first family is doing well.