Inside Donald Trump's Statement About His Hospitalization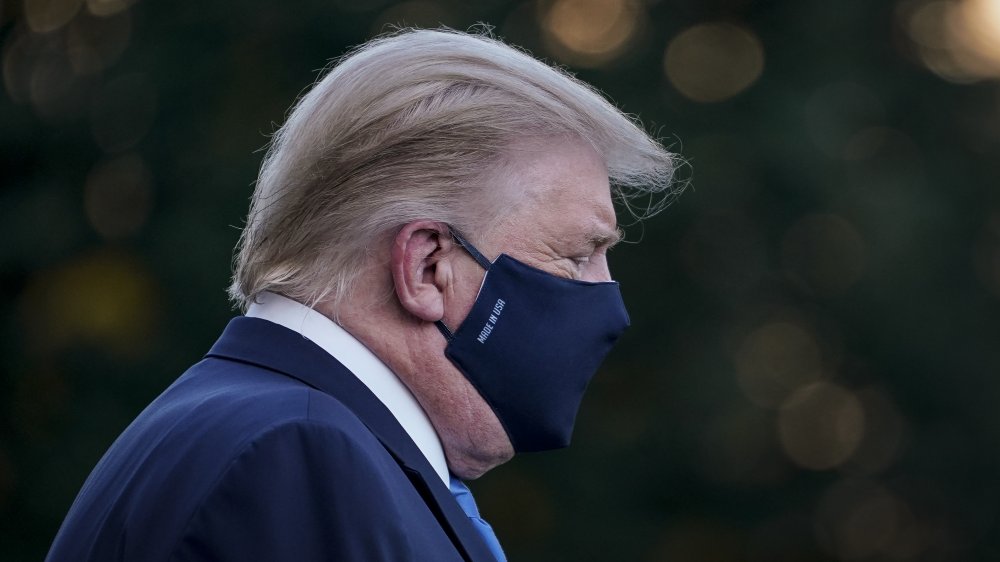 Drew Angerer/Getty Images
After President Donald Trump announced his positive COVID-19 diagnosis on Oct. 2, 2020, via Twitter, a series of concerning events occurred. It all started with economic advisor Larry Kudlow, who called Trump's condition a "very moderate case," which conflicted with the White House's earlier statement that the president was experiencing "mild symptoms." Then, amid reports that Trump had a fever, White House Press Secretary Kayleigh McEnany announced plans to hospitalize him at Walter Reed National Military Medical Center in Bethesda, Md. 
"President Trump remains in good spirits, has mild symptoms, and has been working throughout the day. Out of an abundance of caution, and at the recommendation of his physician and medical experts, the President will be working from the presidential offices at Walter Reed for the next few days," McEnany said, according to CBS News. "President Trump appreciates the outpouring of support for both he and the First Lady."
Although Trump was silent in the hours following his coronavirus announcement, he did release a video message revealing new details about his hospitalization — here's what he had to say.
Donald Trump will 'never forget' his well-wishers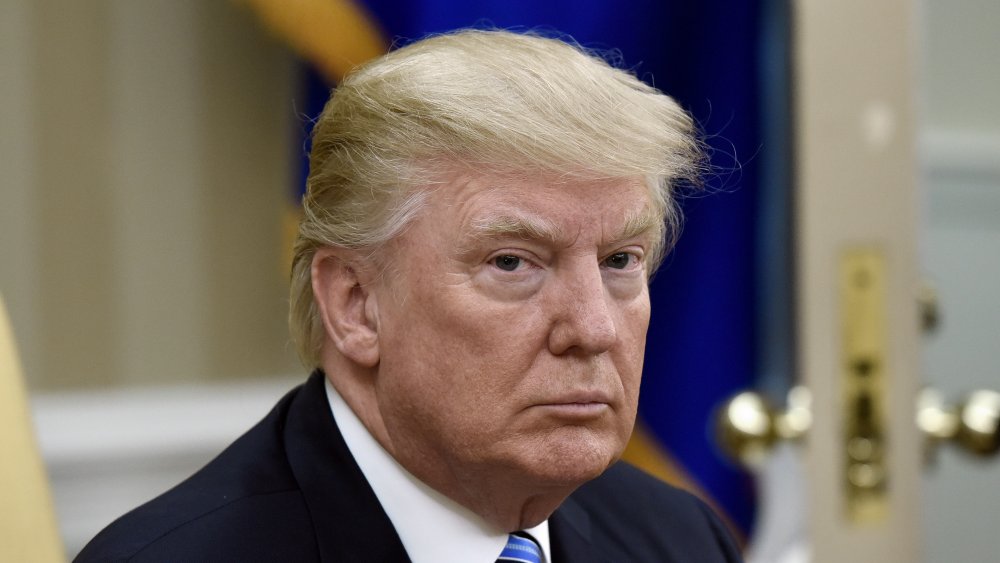 Pool/Getty Images
President Donald Trump's noticeable absence from Twitter worried some of his supporters, so when he finally tweeted a message on the evening of Oct. 2, 2020, many checked in with what he had to say.  "I want to thank everybody for the tremendous support," Trump began his message. "I think I'm doing very well but we're going to make sure that things work out." He added, "The first lady is doing very well. So thank you very much. I appreciate it. I will never forget it."
Trump's statement aligns with White House Press Secretary Kayleigh McEnany's statement that the president went to Walter Reed out of "an abundance of caution." Of course, only the New York native's doctors know he's truly doing.
Either way, Trump has a lot of support from his family during this time. "You are a warrior and will beat this," Ivanka Trump tweeted. "I love you dad." And Donald Trump Jr. penned on Instagram, "He's a fighter and he will be fine but never hurts to have a little extra prayer. Thanks for all the well wishes guys." Eric Trump also added his thoughts, writing,"@realdonaldtrump is a true warrior. He will fight through this with the same strength and conviction that he uses to fight for America each and every day. I ask you to join me in praying for his recovery. I have never been more proud of someone and what they have had to endure."