Tamar Braxton Denies Disturbing Claims From Her Ex David Adefeso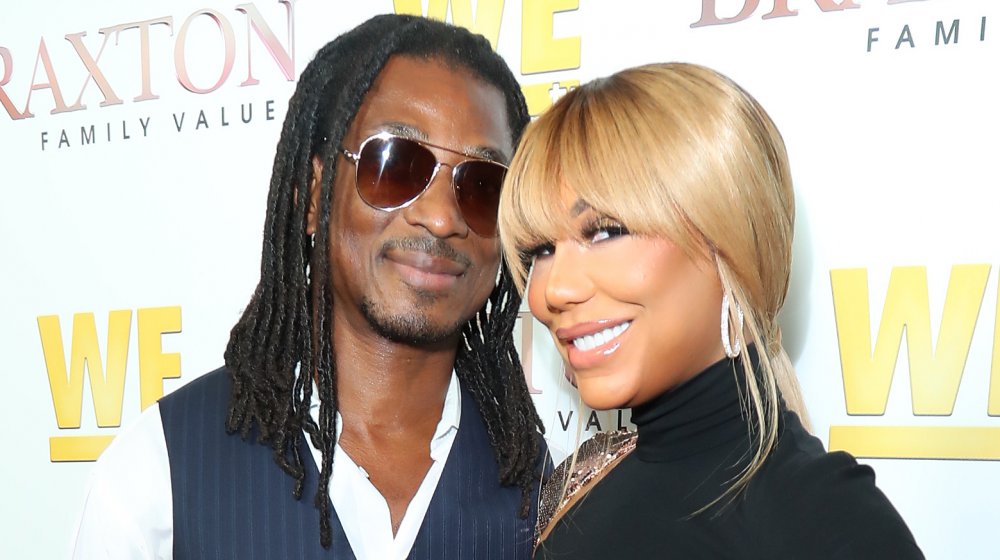 Leon Bennett/Getty Images
Singer and reality star Tamar Braxton is denying disturbing allegations her ex-boyfriend David Adefeso made about her.
In an Oct. 27, 2020 appearance on the Tamron Hall Show, Tamar spoke about David's claim that she attacked him, causing him to file for a domestic violence restraining order against her, according to Entertainment Tonight. David publicly spoke out about his claim on Instagram in September 2020, ET reported, saying the Braxton Family Values star hit him in his neck while the couple was "driving at high speed."
"I will never, ever bring myself to attack Tamar, somebody I've spent so long with... [but] I'll speak the truth," David said at the time. "I've been a victim of domestic violence, of domestic assault. I was attacked." Entertainment Tonight reports that David went so far as to claim the incident caused him to crash his Rolls-Royce, allegedly resulting in $30,000 in damages. 
Tamar shared with Tamron Hall that the alleged incident in question was voice recorded by her, and video recorded by her ex, whose vehicle was equipped with a camera. The singer fully denies ever attacking David, and revealed why she believes he is now making these claims.
Tamar Braxton 'never expected this from him'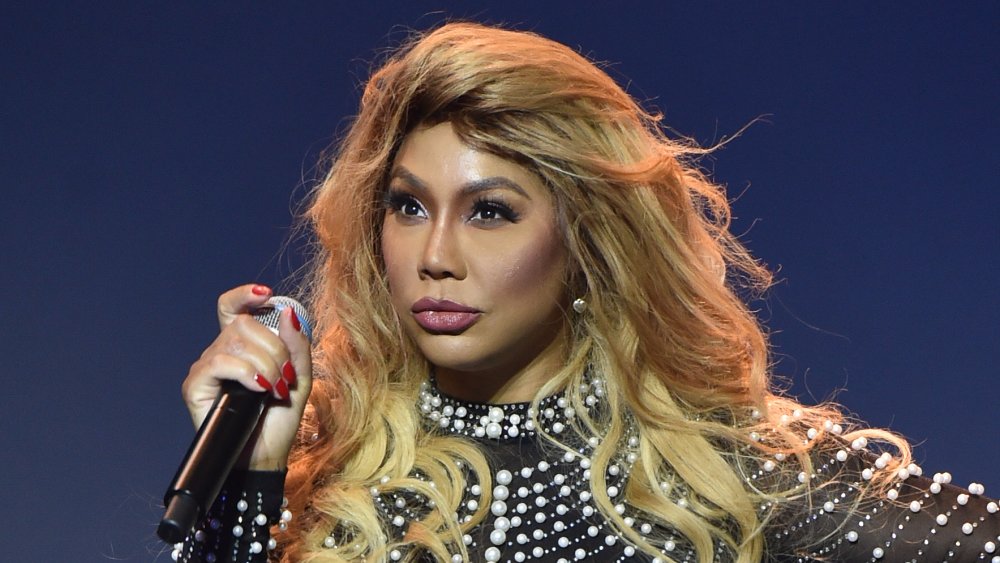 Aaron J. Thornton/Getty Images
Sitting on the Tamron Hall Show, Tamar Braxton shared she and ex-boyfriend David Adefeso never had an "abusive relationship."
On the verge of tears, the reality star said, "I am a survivor of a domestic violence relationship, and not at any point was David and I in an abusive relationship." In the emotional interview, Tamar claims that David "has the videotape. He has it. It was in his car. Release it!"
The "Love and War" singer explained her love for her ex-boyfriend, and how the allegations David has made are completely unexpected. "I loved David. He was my best friend. He was an amazing, amazing partner. He was my son's best friend as well, they were best friends. It's just so hard, because through everything else I never expected this from him."
Tamar revealed to Tamron Hall she believes David is making these claims as retaliation for finding her unresponsive due to a supposed suicide attempt in July 2020, an incident in which Braxton praised her ex for saving her life, according to Too Fab. (At the beginning of the Instagram video in which David made the abuse claims against Tamar, he stated, via Entertainment Tonight, "It's hard... but it's important that we continue to stand by and support people who have mental health [issues].")
"Now, I have to be real with myself. Is he acting like this because he found me the way that he found me? Probably," she told the talk show host. "I don't know."
If you or someone you know is dealing with domestic abuse, you can call the National Domestic Violence Hotline at 1−800−799−7233 or TTY 1−800−787−3224. You can also find more information, resources, and support at www.thehotline.org.
If you or someone you know is having suicidal thoughts, please call the National Suicide Prevention Lifeline at 1-800-273-TALK (8255) or text HOME to the Crisis Text Line at 741741.