Why Candace Cameron Bure Is Not A Fan Of On-Screen Kisses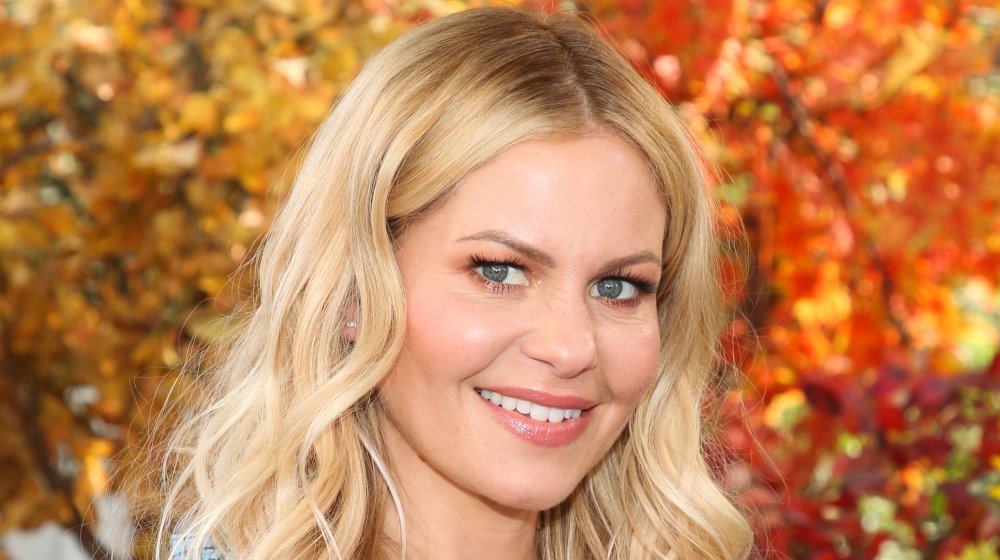 Paul Archuleta/Getty Images
Candace Cameron Bure first captured the hearts of millions on Full House, where she played D.J. Tanner during the show's eight-year run. She's graced our screens ever since, starring in Make It or Break It, a variety of made-for-TV movies on the Hallmark Channel, and even reprising the role that made her famous in Netflix's Fuller House. She competed on season 18 of ABC's Dancing with the Stars (she placed third) and also co-hosted The View for more than a year.
If that didn't take up enough of her time, Bure is also raising three teenage children with her husband, NHL player Valeri Bure, whom she's been married to for 24 years. Candace has been outspoken about how important faith is to her and her family, telling Today, "My faith in Jesus Christ is the foundation of who I am. My faith is so important to me whether in celebration or in challenges." That faith also informs her feelings about one vital component of her work as an actress — on-screen romances. Here's why Candace Cameron Bure is not a fan of kissing on camera.
Why Candace Cameron Bure's husband doesn't like to watch her work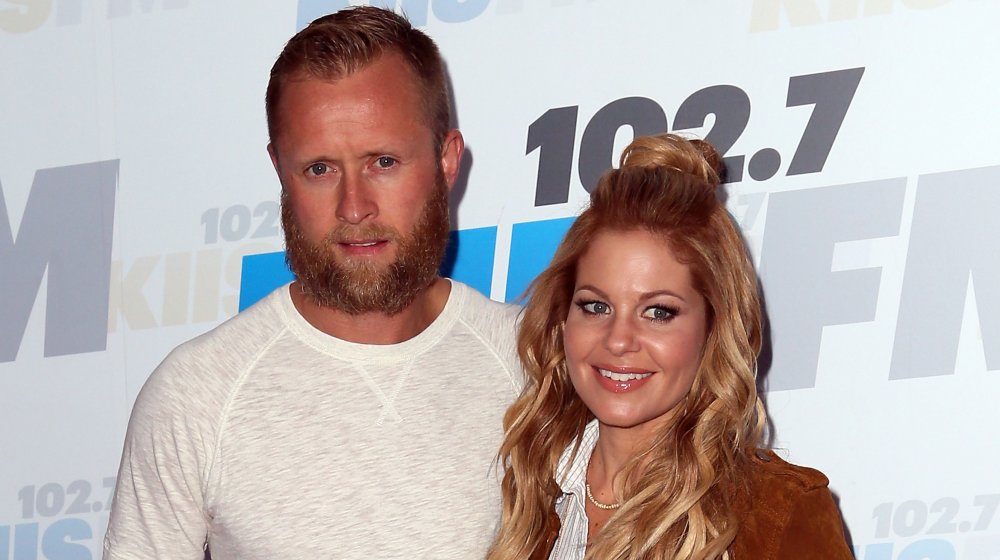 David Livingston/Getty Images
Candace Cameron Bure met her husband, hockey pro Valeri Bure, when she was 19. Despite having seen her in countless movies and TV shows, Candace says her hubby is not a fan of seeing her kiss other men onscreen. Can you blame him? According to Us Weekly, Valeri dislikes it so much he won't even watch her work, and he's only visited her on the set of Fuller House once or twice. 
"It is uncomfortable and I totally understand and respect it," she said. "He's always held a position that, 'I don't want to ever tell you not to or stop you from your job,' and all that, but he doesn't want to watch." 
Cameron Bure doesn't particularly enjoy kissing her co-stars either, telling Us Weekly she wishes her Fuller House character, D.J. Tanner-Fuller, would just stick with one man. "I'm getting more uncomfortable with it the older I'm getting," she said. "I'm like, 'I don't want to keep doing this!'"
Candace isn't the only member of her family that isn't a fan of on-screen kissing. Her brother, actor Kirk Cameron, told the Today show that he refuses to kiss any woman that is not his wife for an acting job.
Candace Cameron Bure's marriage is stronger than ever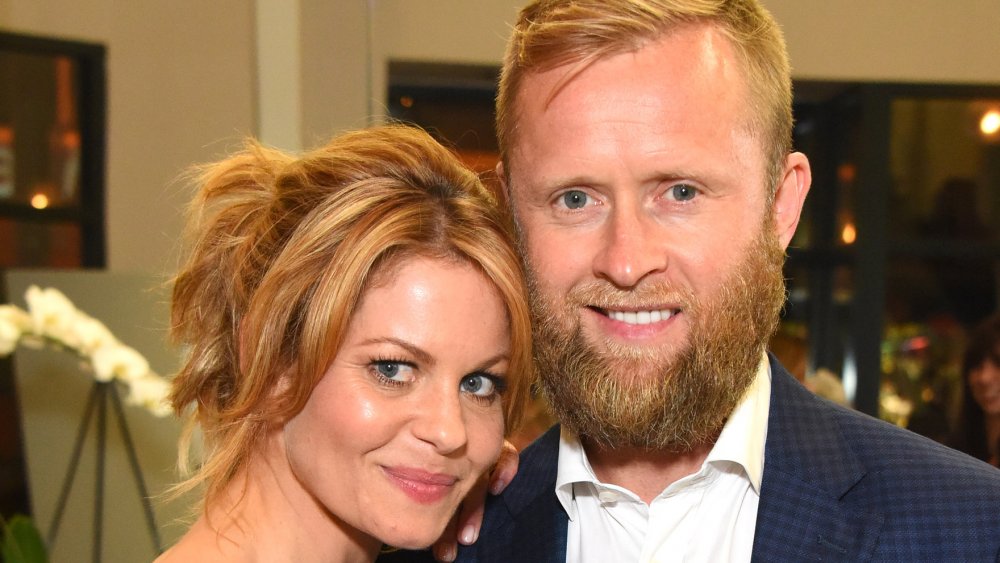 Araya Doheny/Getty Images
Candace Cameron Bure says her husband doesn't boycott all of her work. According to Us Weekly, hockey star Valeri Bure loved watching her co-host The View. "He likes to see me as myself..." she said. "But he always gets a little weird when I'm acting because he's like, 'But that's not my wife.'"
In September 2020, the actress posted a lovey-dovey Instagram photo of the two of them that created a frenzy of online chatter, in part, because some of her followers didn't approve of Valeri placing one hand on Candace's chest. The Hallmark Channel star defended the PDA in the picture. "For all the Christians that are questioning my post with my husband's hand on my boob — my husband of 24 years — thinking it was inappropriate, it makes me laugh because it's my husband," she told E! News. "We have so much fun together. She added, "He can touch me anytime he wants, and I hope he does. This is what a healthy, good marriage and relationship is all about."
After nearly a quarter-century of marriage, these two clearly know the secrets to keeping their union strong.