The Real Reason Sharon And Ozzy Osbourne's Credit Cards Were Maxed Out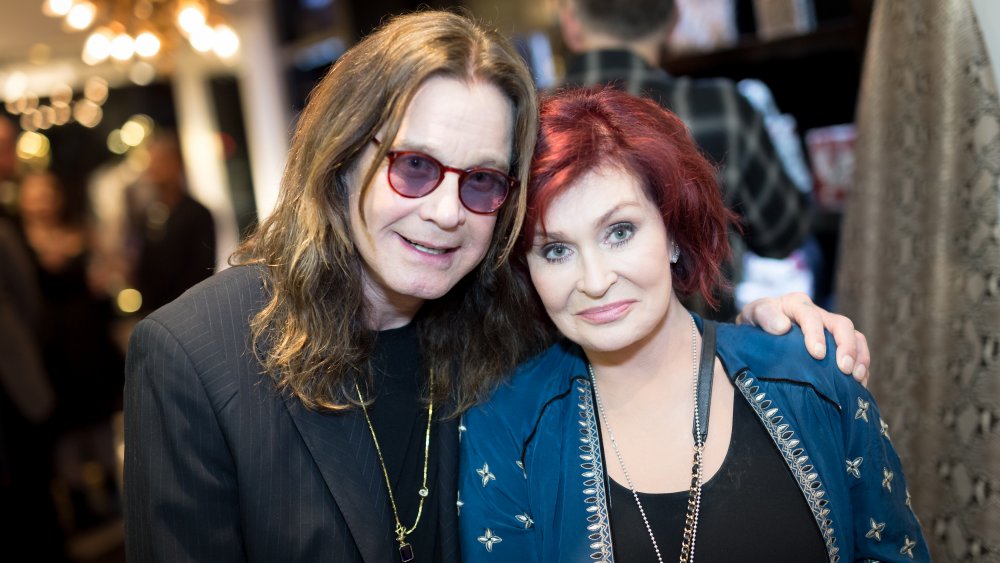 Greg Doherty/Getty Images
The world of talk shows is seemingly a lot more sketchy than we'd ever guessed. Case in point: in October 2020, Conan O'Brien shared that the set of his late-night show was burglarized.
Conan began filming his eponymous show at a comedy club in July 2020 after months of producing it remotely due to COVID-19 safety standards, Entertainment Weekly reported. He reportedly wanted to film in a theatre because the ongoing pandemic has wreaked havoc on the industry, as no one is allowed to attend indoor live shows. The host shared the startling story with his audience the day after the robbery. "We come to this theater because we thought 'theaters are in trouble, let's revive a theater let's keep it going,'" said Conan, "What happens? We get here this morning, and we find out that someone broke into our little theater and took some of our equipment, some of our equipment that we use to make the show."
Hosts across the talk show universe agreed: pretty crappy move. The news of Conan's robbery prompted others to share their stories as well, including Sharon Osbourne, who filled her fellow daytime hosts in on the crazy tale of how her famous family's credit was almost destroyed from fraud.
Thieves almost ruined Kelly Osbourne's birthday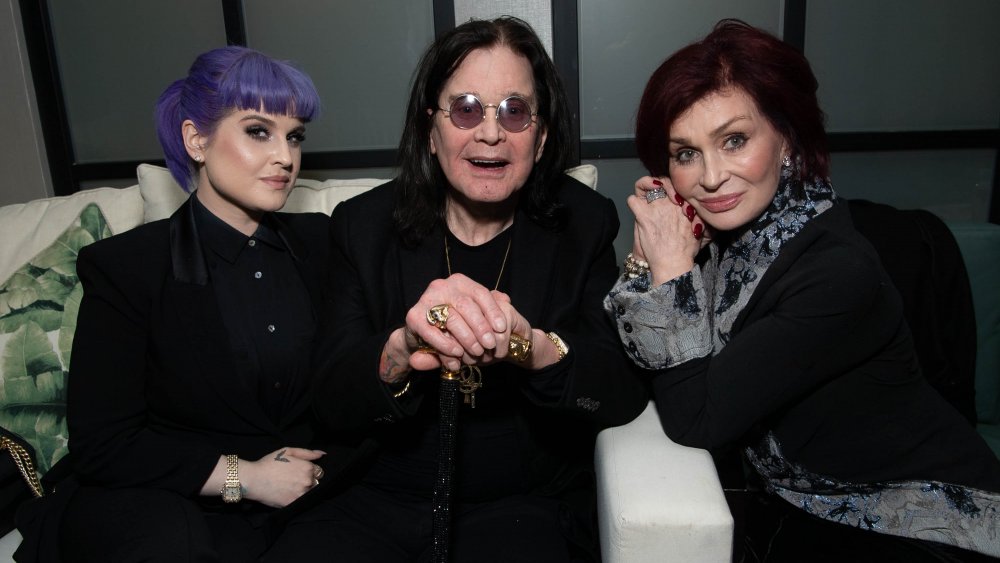 Emma Mcintyre/Getty Images
In the wake of the Conan O'Brien robbery, Sharon Osbourne got candid with the other hosts on The Talk in October 2020 about how she almost landed in serious financial trouble when someone stole her and hubby Ozzy Osbourne's credit cards. "It's my Kelly's birthday today," Sharon began, "I went out last night to pick up her gift. I give my credit card, and they come back and say, 'Do you have another credit card? It didn't go through.'" She then handed them Ozzy's.
Sharon was surprised when Ozzy's card was also declined. "I called through to the credit card company," she continued, "and they go, 'No, no, no, you're maxed out, so is Ozzy.' I'm like, 'I don't go to that store, I don't go to that store...,'" Turns out, someone stole the Osbournes' cards and maxed them out on their own personal shopping spree. Yikes!
As for Sharon, however, she was still able to get Kelly a birthday gift after all. So, all's well that ends well.