The Truth About Khloe Kardashian's COVID-19 Diagnosis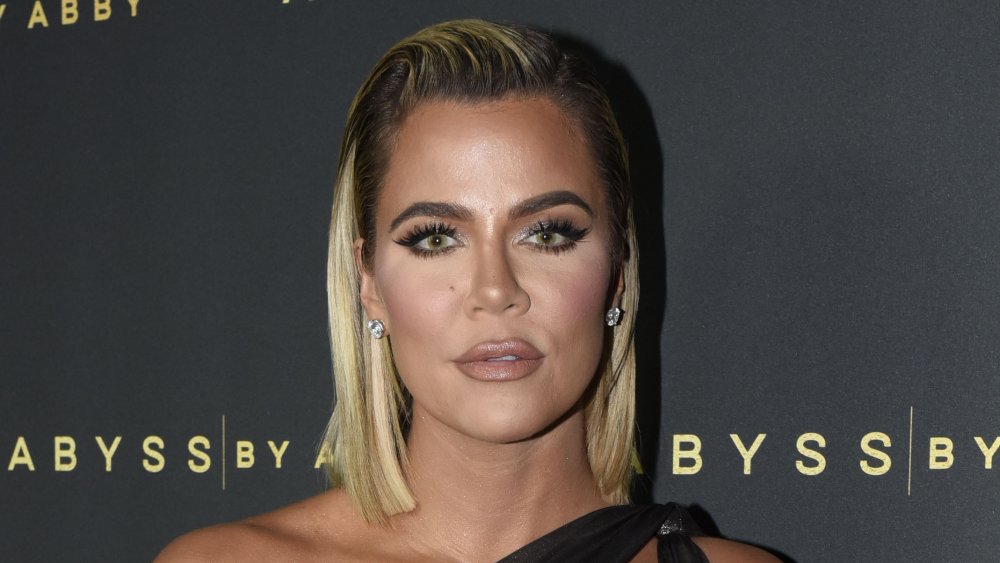 Vivien Killilea/Getty Images
In case you missed it, Keeping Up With the Kardashians star Kim Kardashian found herself in some hot water after her 40th birthday in October 2020. Why? Because the first lady of reality TV threw herself a massive bash on a private island with her "closest" family and friends. Now, the rich and famous can do, well, whatever they want to do, but this time Kim rubbed fans the wrong way. During the time of COVID-19, when many people haven't seen friends or family for months and have celebrated their milestones over zoom, it came off as wildly insensitive that Kim would throw herself such a lavish party.
For her part, Kim insisted that everyone got tested repeatedly and got asked to quarantine before arriving on the island. Still, that didn't stop fans from finding fault. "Definitely a necessary expense to treat you and your friends who've just been cooped up in their tiny mansions/penthouses instead of donating that money to help people in genuine need. #EatTheRich" said one angry fan via Twitter. Others were angrier that the Kardashian-Jenner clan and their friends might have endangered others by traveling and congregating in such a large group.
Kim maintained they were extra careful about preventing the spread of the disease. After all, the reality TV family had their own scare with COVID-19 earlier in 2020, when Khloe got diagnosed with the illness. Read on to find out everything you need to know about Khloe Kardashian's scary test results.
Khloe Kardashian's diagnosis scared her family
Like many reality shows, filming for Season 19 of Keeping Up with the Kardashians was interrupted by COVID-19. The Kardashians took to filming with a combination of their phones and smaller cameras when production was no longer able to assemble in their houses. Via cell phone footage, they captured all the drama as Khloe found out she had covid. During a sneak peek of an episode to air in October 2020, the famous family panicked over Khloe's diagnoses. "My gut says she does [have COVID]," said Kim. "Just because she is so sick and that really scares me for her, because I can tell that she's now getting scared and she's really nervous about it."
Momager Kris Jenner was just as worried. "I, of course, jumped on the phone with every doctor who would take my call, trying to find somebody that could help her," the matriarch said into her phone.
As for Khloe, she did her best to remain positive. "Just found out I do have corona," said Khloe while lying in bed. "I have been in my room, it's going to be fine, but it was really bad for a couple of days." The reality star was clearly losing her voice, a symptom of the virus. "Let me tell you, that s**t is real," she said. "But we're all going to get through this. Praying if we follow orders and listen, we're all going to be okay. May God bless us all."