Why Kim Kardashian's Instagram Post Has Fans Seeing Red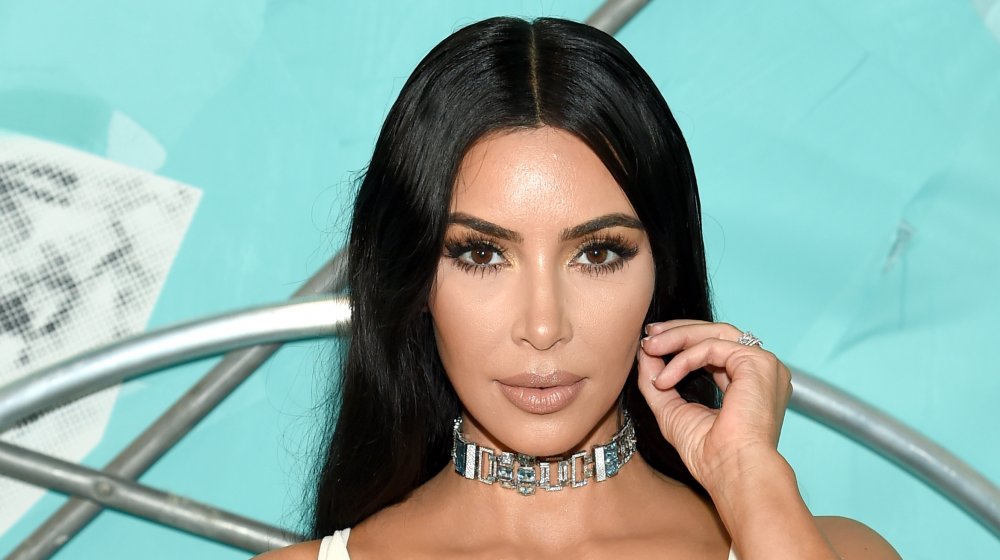 Dimitrios Kambouris/Getty Images
Fans are having trouble "keeping up" with all the reasons they're irked by Kim Kardashian's latest ultra-lavish social media post. On Oct. 21, 2020, the superstar and Skims founder turned 40, according to Us Weekly, and celebrated in style — perhaps too much style for some, given the current global health emergency. According to TMZ, the superstar flew 40 of her closest friends and family out to a private island for a week, where they "danced, rode bikes" and got private villas on the beach. Must be nice! But while it's one thing to celebrate the big 4-0 lavishly, some felt Kim Kardashian was even tone deaf when she subsequently posted a slew of vacation pics to Twitter and Instagram. Oh boy. 
"40 and feeling so humbled and blessed," the star wrote in a long Oct. 27, 2020 Twitter thread, alongside photos of her gang hugging it out and partying it up over the previous week (amidst the coronavirus pandemic). "After 2 weeks of multiple health screens and asking everyone to quarantine, I surprised my closest inner circle with a trip to a private island..." she continued. While it's comforting guests apparently took precautions, the many (mask-less) pics seemed a little much. Like, alternate-timeline much?
The party squad, per E! Online, included Kris Jenner, Corey Gamble, Kourtney Kardashian, and Khloe Kardashian. (All of Kim's siblings were present except sister Kylie Jenner). Meanwhile, husband Kanye West, who seems in better graces with Kim, joined the group later that week. Here's what people are saying about Kim's bliss-filled posts. 
Fans and fellow celebs found Kim Kardashian's lavish vacation distasteful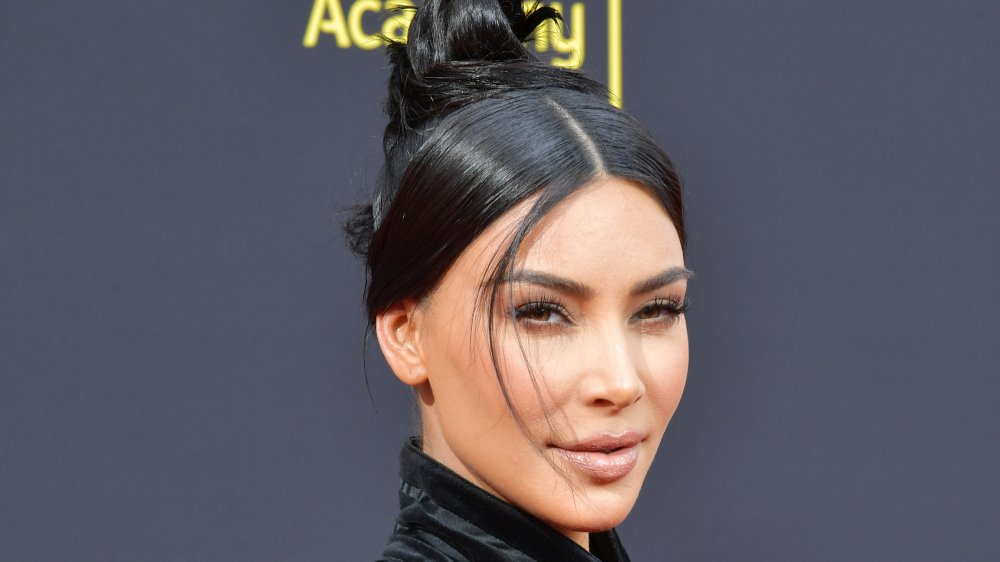 Amy Sussman/Getty Images
So what do fans think of Kim Kardashian's vacation photos, which have overtaken social media? To put it mildly, people aren't thrilled. "cool, people have had to say goodbye to loved ones over the phone while they died alone in a hospital. but neat trip to post all over social media while the world suffers. so humble and so down to earth, truly," one Twitter user wrote. "This is so grotesque. The rich can pretend to be normal on a private island. Actual normal people are cancelling their Thanksgiving and Christmas," wrote another. Yep, there seems to be a growing consensus. 
Meanwhile, others took issue with Kardashian's use of the term "normal," as she noted on Twitter in her post how "we [her party] could pretend things were normal..." during their trip. "yes just like normal on the private island," one commenter wrote. Even celebrity Colin Hanks chimed in; "Let them eat cake," he wrote about the festive partiers.
That said, the superstar did take a moment for self-awareness, finally adding, "I realize that for most people, this is something that is so far out of reach right now, so in moments like these, I am humbly reminded of how privileged my life is..." But her comments were slammed once again. "This is beyond privilege, this is disgusting," said another Twitter user. However, mother Kris Jenner's comment — "BEST. TRIP. EVER." — clearly indicated that Kim's vacay was a hit. But perhaps this "private" island getaway should've remained just that?