Inside Kim Kardashian's Heartfelt Statement On Kanye's Well-Being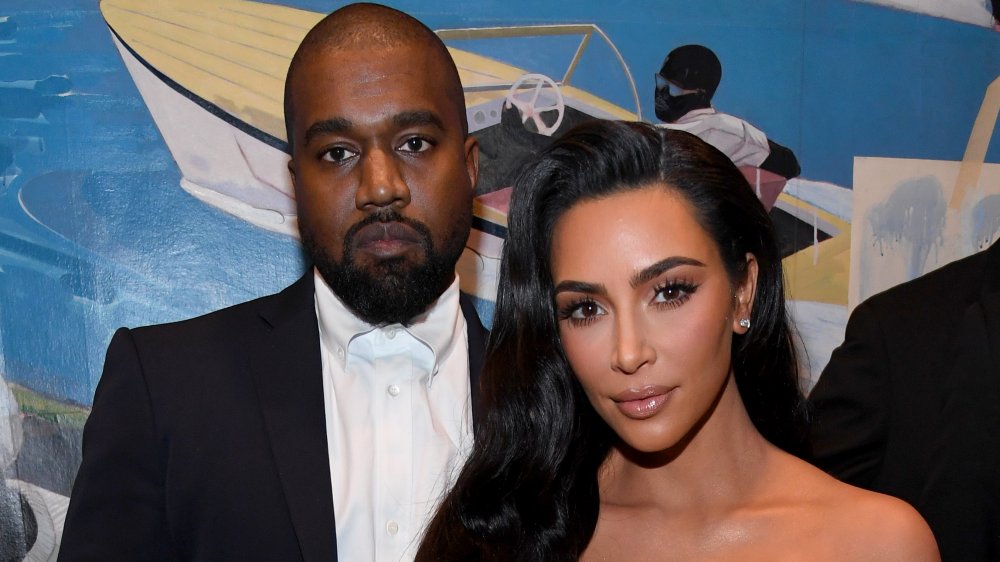 Kevin Mazur/Getty Images
On July 4, 2020, Kanye West announced that he was entering the 2020 U.S. presidential election. During a campaign rally, he shared a number of jarring statements, including claims that he and wife Kim Kardashian considered aborting their first child, North West, and that Harriet Tubman "never freed the slaves." Since then, West has been very active on Twitter, tweeting and deleting posts about his beliefs, his wife, and even his mother-in-law Kris Jenner. 
In one series of deleted tweets, West wrote that Kardashian tried to lock him up and that Jenner was "not allowed around" his four children. A source told People that Kardashian "was most upset that [Kanye] said that Kris isn't allowed around the kids," since Jenner plays an important role in the kids' lives.
The mother of four has been quiet on social media since the "Gold Digger" rapper's rally. However, on July 22, 2020, Kardashian released a heartfelt statement about her husband's mental health and well-being via Instagram Stories. 
TMZ shared screenshots of her remarks, where she stated, "As many of you know, Kanye has bipolar disorder. Anyone who has this or has a loved one in their life who does, knows how incredibly complicated and painful it is to understand." The reality TV veteran acknowledged that she's never spoken about this publicly before, then explained why she decided to address it now. Here's a closer look into her statement.
Kim wants to combat mental health stigma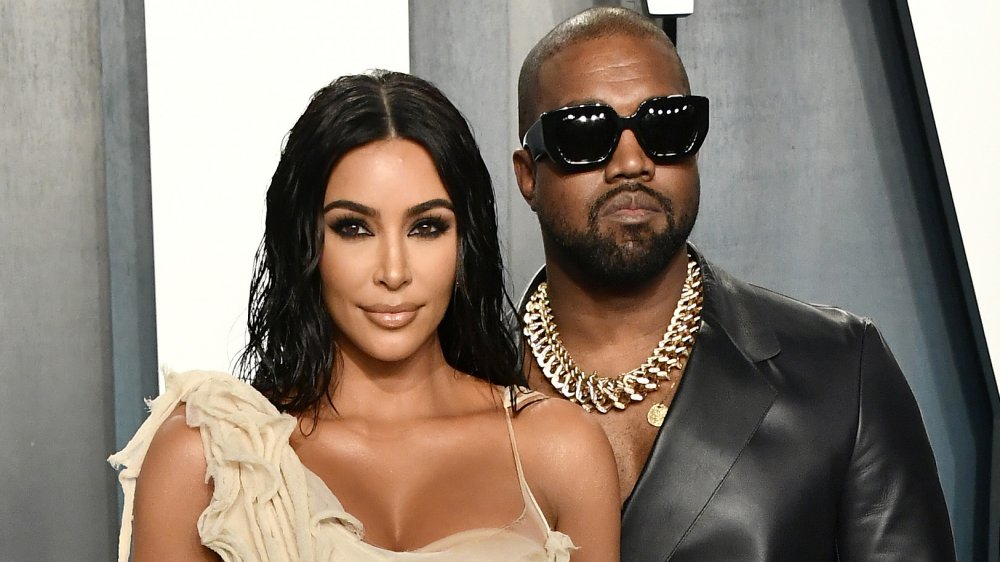 Frazer Harrison/Getty Images
In her lengthy Instagram Story statement, Kim Kardashian explained that she felt it was important to address "the stigma and misconceptions surrounding mental health." She says she wants to help her husband Kanye West, but it's not always an easy task, as families are "powerless" to do anything except for minors. She acknowledged that people who are "unaware or far removed from this experience" may not understand the difficulties of this situation.
Kardashian wrote, "I understand Kanye is subject to criticism because he is a public figure and his actions at times can cause strong opinions and emotions." She went on to explain, "He is a brilliant but complicated person who on top of the pressures of being an artist and a black man, who experienced the painful loss of his mother, and has to deal with the pressure and isolation that is heightened by his bipolar disorder." She emphasized, "Those who are close with Kanye know his heart and understand his words some times do not align with his intentions."
Although West has made several negative statements about Kardashian, the Keeping Up With the Kardashians star made efforts to support him. She shared, "Living with bipolar disorder does not diminish or invalidate his dreams and his creative ideas, no matter how big or unobtainable they may feel to some. That is part of his genius and as we have all witnessed, many of his big dreams have come true."
Kim wants people to give Kanye grace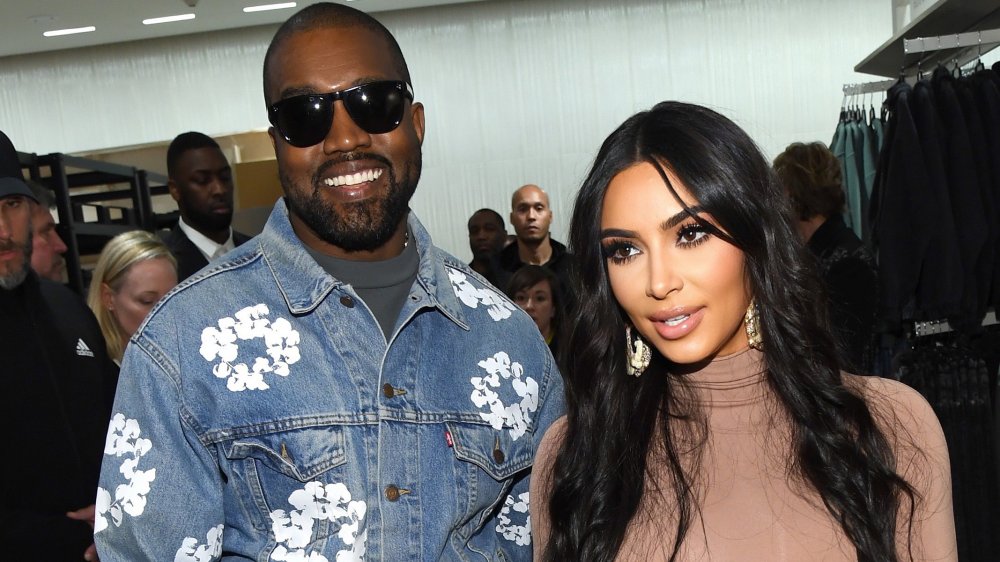 Kevin Mazur/Getty Images
As part of Kim Kardashian's July 22, 2020 statement about Kanye West's mental health struggles, the aspiring lawyer also wrote, "We as a society talk about giving grace to the issue of mental health as a whole, however we should also give it to the individuals who are living with it in times when they need it the most." The beauty mogul shared, "I kindly ask that the media and public give us the compassion and empathy that is needed so that we can get through this. Thank you for those who have expressed concern for Kanye's well-being and for your understanding."
As of this writing, West has not publicly addressed his wife's comments about bipolar disorder. However, as this situation continues to rapidly evolve, a public response is certainly possible. West has previously been candid about his struggles with bipolar disorder in his song lyrics and in interviews. In 2019, he told David Letterman, "If you don't take medication every day to keep you at a certain state, you have a potential to ramp up and it can take you to a point where you can even end up in the hospital. And you start acting erratic, as TMZ would put it."
The Wests have been public figures for years, but hopefully, they are able to deal with this difficult situation with all the space and privacy that they need.