The Real Reason Kim Kardashian Wants To Be A Lawyer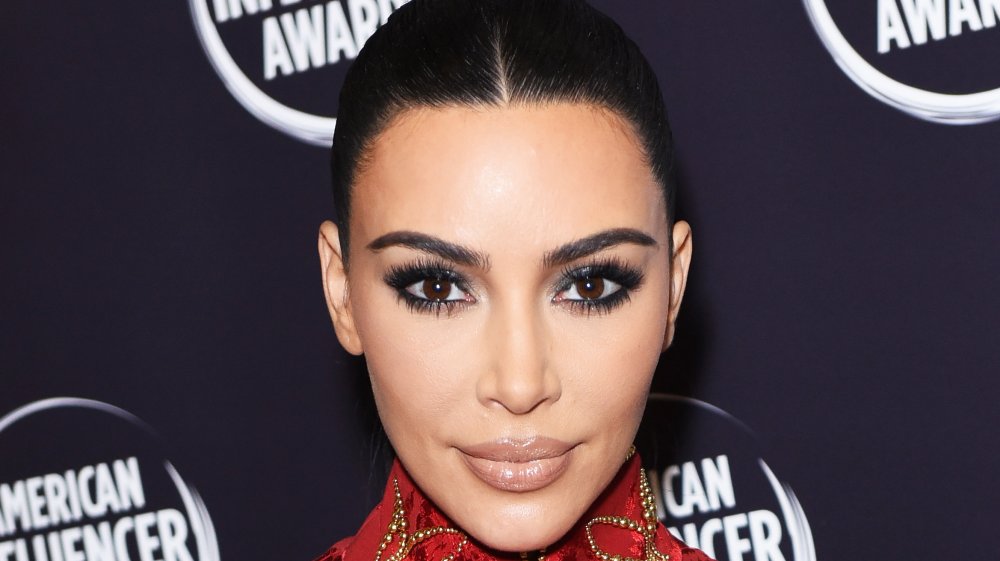 Presley Ann/Getty Images
In May 2019, Kim Kardashian West revealed via Vogue that she has been studying to become a lawyer. Now that we've all had a little bit of time to come to terms with the shocking revelation, it would be nice to know why the reality TV mogul suddenly decided she wants to add lawyer to her resume. To be fair, this isn't the first time Kim K has been vocal about her desire to bring more justice to the world. "If things slow down and I had time, I really wanna go to law school," the KKW Beauty owner told Wonderland Magazine in 2016, adding, "just something I can do in my older age." 
Although she didn't throw herself into studying right away, Kardashian did decide to fight for justice in the way of discussing prison reform at the White House in 2018. Moved by the case of Alice Marie Johnson while she was "scrolling through Twitter," the Keeping Up With the Kardashians star took matters into her own hands and met with President Donald Trump. Kardashian ended up playing a large part in freeing Johnson from jail. Speaking to Vogue, Kardashian explained that she felt inspired after "seeing a really good result" with Johnson and decided to jump headfirst into her studies.
Kim Kardashian is mainly doing it for her kids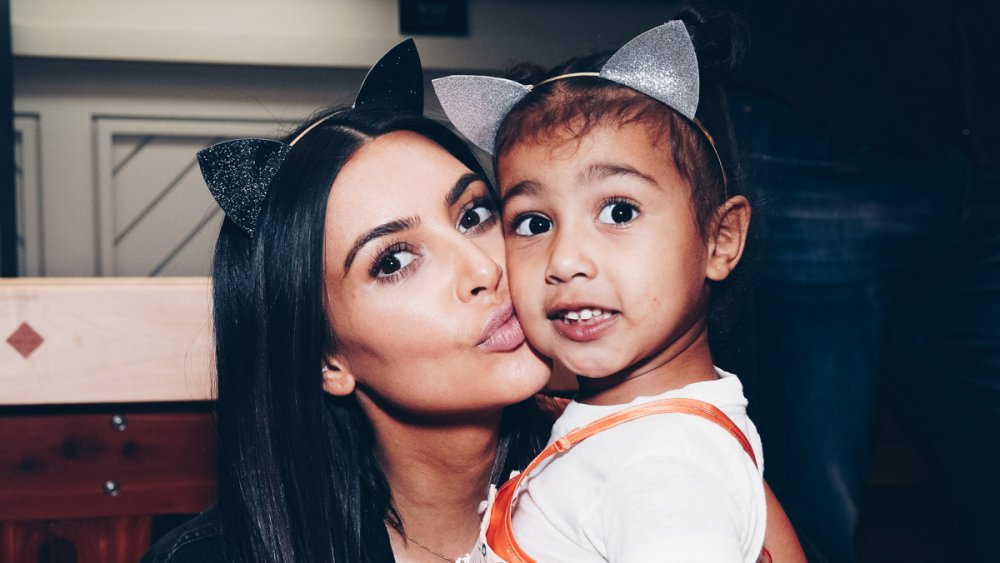 Handout/Getty Images
Seeing as how some people already feel like the Kardashians are destroying America, Kim Kardashian knew that her decision to become a lawyer would be met with a good deal of criticism. Truth be told, however, her reason to continue with her studies is far more important than the judgment from the public. "When you become a mom, you become so protective," Kim told Jenna Bush Hager during her interview with Today in November 2019, adding, "You want to, hopefully, make their world the perfect place ever. And ours obviously isn't. And I definitely see how, especially, like, black men are treated in this country, still differently. And I'm raising two black men, and so I want to make sure that my world and their world are as safe and as fair as possible."
Kardashian echoed a similar sentiment back in 2016. "I don't ever want to tell [my son] that he has to watch his back because the people we are told to trust — the people who protect and serve — may not be protecting and serving him because of the color of his skin," Kardashian explained on her now-defunct app (via Washington Post). "I want my children to grow up knowing that their lives matter."
Can Kim K do it without a law degree?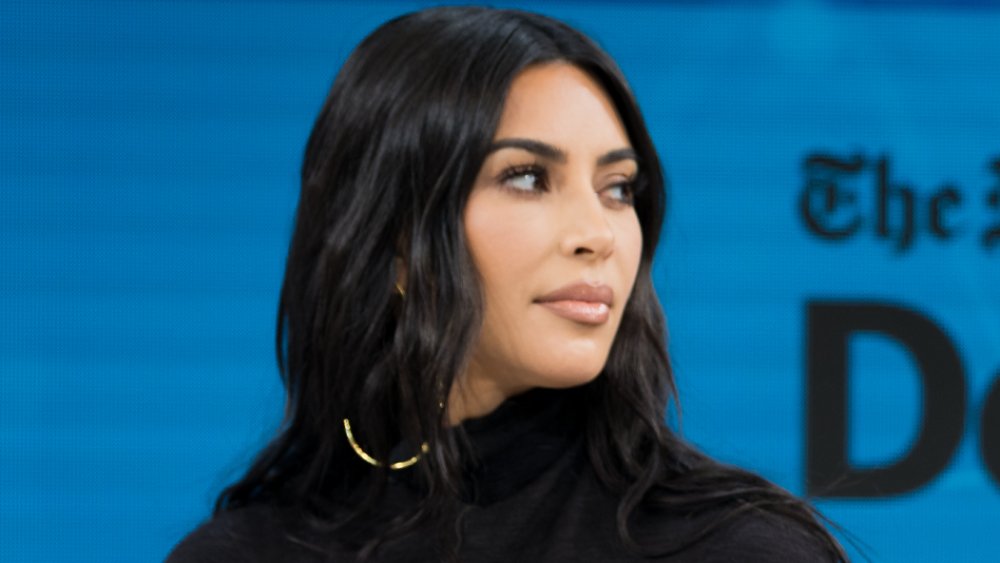 Michael Cohen/Getty Images
Of course, the question on everyone's mind is: can Kim Kardashian actually become a lawyer without a degree? As it turns out, according to the Washington Post, California doesn't require a law degree as a prerequisite for taking the bar exam. In April 2019, Kardashian took to Instagram to explain the process in a lengthy post. "Last year I registered with the California State Bar to study law. For the next 4 years, a minimum of 18 hours a week is required, I will take written and multiple-choice tests monthly. As my first year is almost coming to an end I am preparing for the baby bar, a mini version of the bar, which is required when studying law this way."
So, is it going well? According to her Today interviewer, Jenna Bush Hager, the answer is "yes". "I met her two lawyers that help train her in the bar and they said that they wouldn't believe that she actually didn't cheat on some of these tests if they weren't watching it because she's so talented." Well done, Kim K, well done.