What's Alice Marie Johnson Done Since Kim Kardashian Freed Her From Prison?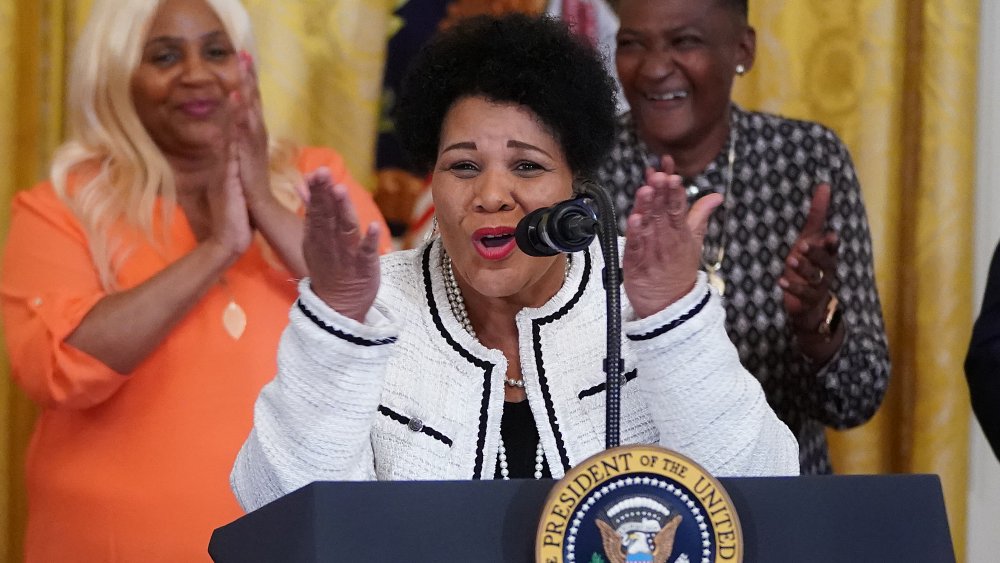 Chip Somodevilla/Getty Images
Over the years, Kim Kardashian – and really the whole Kardashian clan — have fought back against the idea that they have "no talent." Well, when Kardashian fought to get Alice Marie Johnson out of prison in 2018, she proved that she really is more than just a pretty face. 
According to The New York Times, Johnson was arrested in 1993 and convicted in 1996 of eight federal criminal counts due to her involvement in a cocaine trafficking organization in Memphis, Tenn. At the time of her release, the 63-year-old grandmother had been in jail for more than 20 years. So how did Kardashian and Johnson cross paths? Social media, of course. 
Kardashian was "scrolling through Twitter" when she came across a video telling Johnson's story — that she was basically sentenced to serve out the rest of her days in federal prison despite being convicted of non-violent offenses — and immediately felt compelled to help. Her first reaction was to send out a tweet to her millions of followers writing, "This is so unfair..." alongside the video she had watched. Then, realizing that actions speak louder than words, the mother of four took matters into her own hands and requested to meet with President Donald Trump to plead Johnson's case. At the time of this writing, it's been a little over a year since Johnson's release. So how has she been living her life as a free woman?
She penned a memoir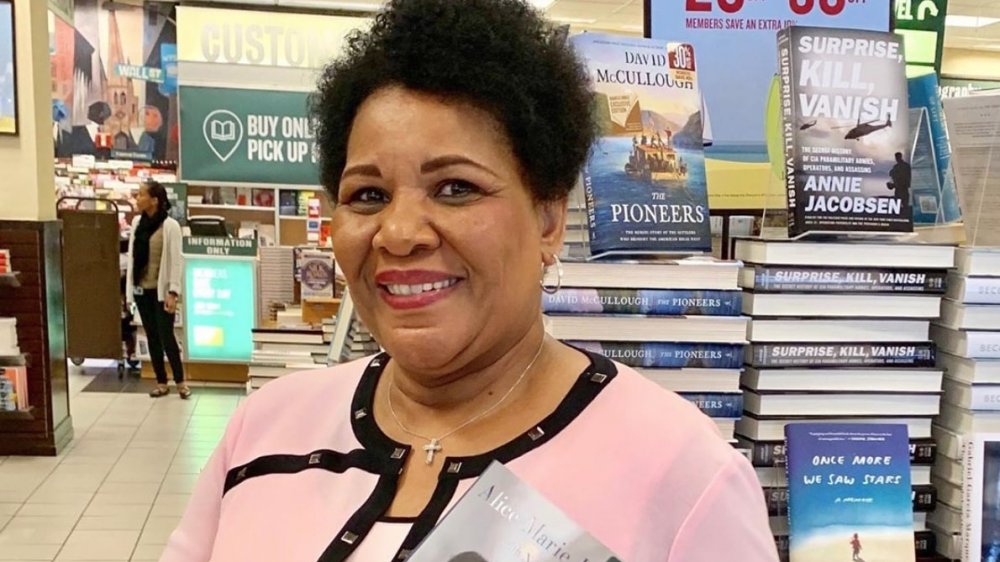 After spending 21 years behind bars, Alice Marie Johnson surely had a lot of time to sit and think about her life. That's why it's not a huge surprise that, upon her release, Johnson decided to write a memoir. After Life: My Journey From Incarceration to Freedom, hit the shelves in May 2019. Johnson told Today that she felt humbled to be able to share her story and hoped it would provide hope to others who are in a similar situation. 
"I want to take this chance to try to magnify what has happened with me, so that people will remember there are people just like me who are first-time nonviolent offenders who pose no safety risk to their communities," Johnson said (via NBC News). "I can't just walk away and forget about those who have been left behind." 
In a show of support, Kardashian actually wrote the foreword for Johnson's memoir. "My life has forever changed because of Alice Marie Johnson," the reality star said in a statement (via Entertainment Weekly). "Her story is a gift that will now reach so many millions more through her book and film. I hope Alice's case is just the beginning of a movement to help those left behind. I am invested in continuing to support Alice and this cause." It's clear that this is just the beginning of a very special relationship between Kardashian and Johnson. 
She made her modeling debut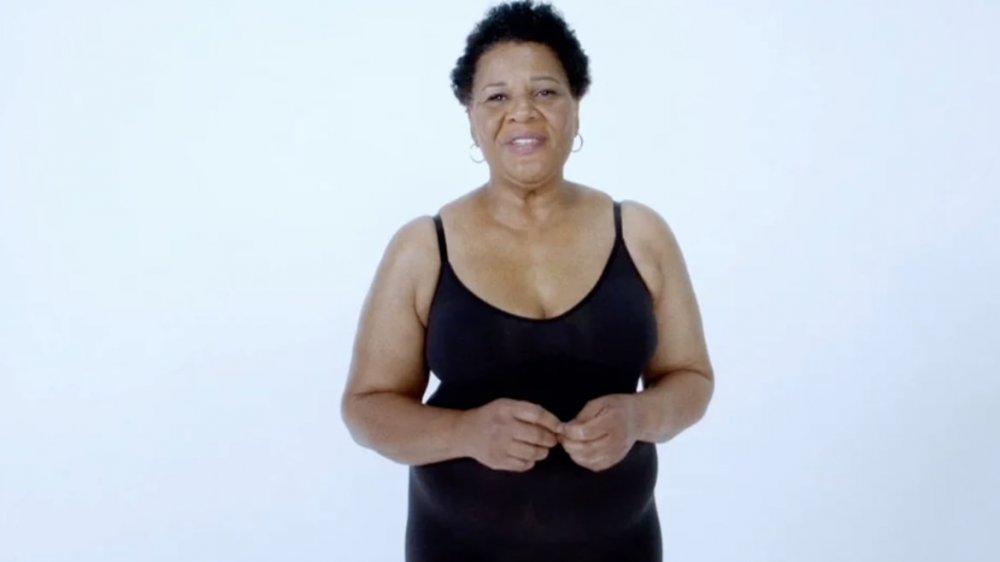 Instagram
Despite her newfound desire to become a lawyer and change the world, the Kim Kardashian we know and love (or love to hate) hasn't completely disappeared. In a very Kardashian move, the 39-year-old invited Alice MarieJohnson to model for her latest business venture — SKIMS Solutionwear, an inclusive shapewear brand. In an Instagram video for SKIMS, Johnson models the SKIMS sculpting bodysuit. The video not only gives Johnson a chance to show off the bodysuit, but also to share a bit of her story and personal connection with Kardashian. 
"I was set free on June the 6th 2018. So now every moment in life is precious to me. This shapewear makes me feel that I can walk into the store, I can pick up something that I normally wouldn't think about wearing and I can put it on, and it's going to look great on me." 
With Kim Kardashian in her corner, it certainly seems like Alice Marie Johnson is doing just fine and making up for lost time. Johnson earned her freedom, but you might be surprised to learn about some famous faces who are currently still locked up.