Gwen Stefani's Engagement Ring Is Quite Impressive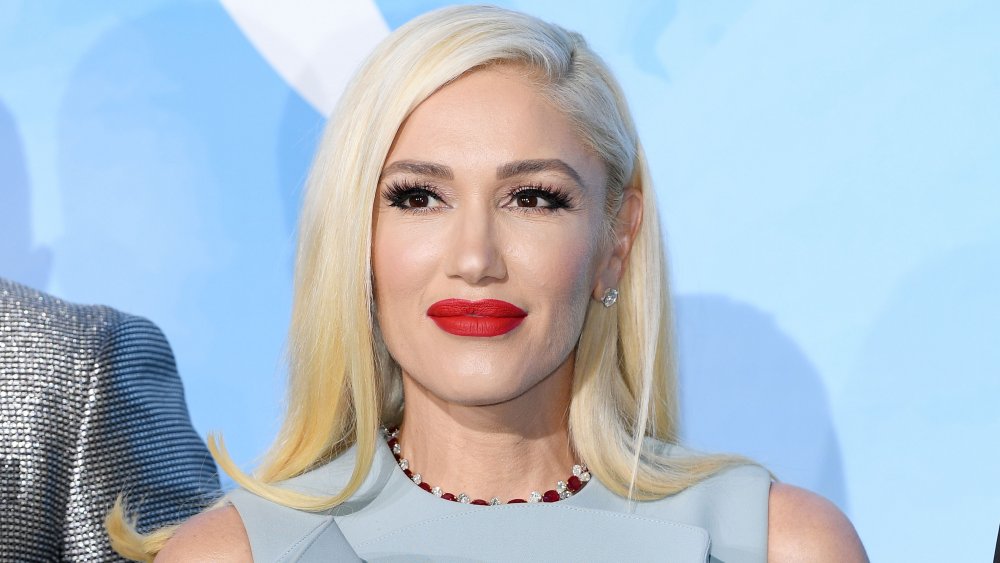 Daniele Venturelli/Getty Images
After five years of dating, Gwen Stefani and Blake Shelton got engaged, which they announced via Instagram in October 2020. Instead of posting a close-up photo of the engagement ring, the singers opted for a photo of them embracing and kissing, which speaks volumes about their dynamic in terms of body language. Of course, the proposal is about more than just the ring, but that doesn't mean The Voice fans don't want to hear the details about Stefani's impressive rock.
One fan responded to a tweet from The Voice's official account with, "Would like to see a better picture of her ring." Another person echoed that sentiment, posting, "Congratulations to my favorite couple ever! Now show us a close up of that ring. I know it's beautiful, like you!" A third person asked, "Please for those of us who have so little .... can we get a close up of the ring?!"
While fans will have to continue waiting for that close-up shot, diamond experts didn't need another photo to weigh in on the ring's specifics and estimate its value. (Hint hint, it's worth a lot.) Stefani can be "Happy Anywhere" as long as she has that ring on her finger.
Gwen Stefani's ring is worth hundreds of thousands of dollars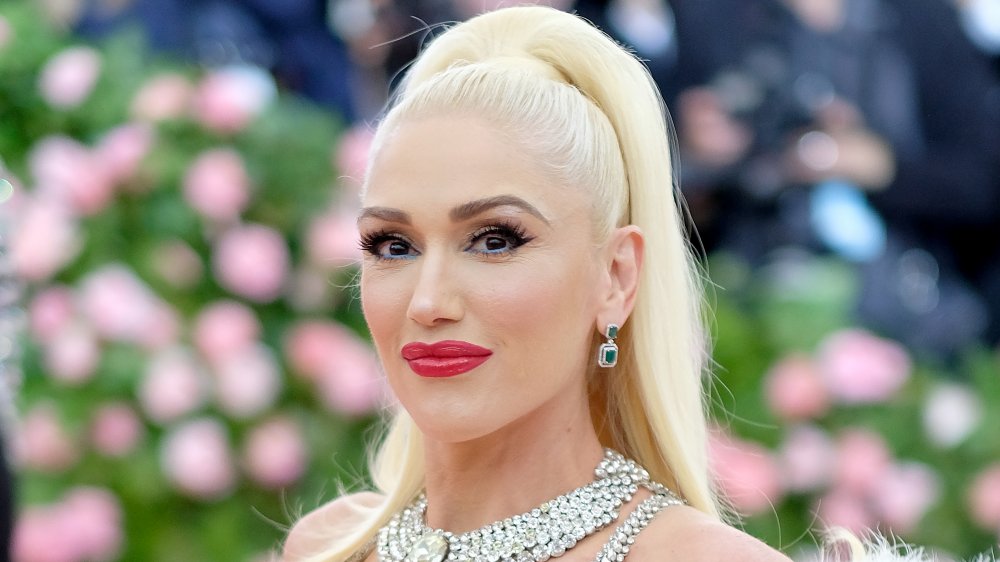 Dimitrios Kambouris/Getty Images
A source told Us Weekly that Blake Shelton had Gwen Stefani's engagement ring "custom designed." Unfortunately, that insider didn't have any scoop on the sparkler, but Brilliant Earth's Kathryn Money said the ring has a "six-prong setting with a 6-carat solitaire diamond set in a white gold or platinum band." Depending on the quality of the stone, it is likely worth more than $500K. She told Page Six that the ring might be 6-9 carats. 
Page Six also consulted Blue Nile CMO Katie Zimmerman, who said, "With the center stone nearly reaching Gwen's middle knuckle, I estimate the total weight of her engagement ring to be approximately 8-10 carats at a value of $700,000-$800,000, depending on the color and clarity of the diamonds." 
Zimmeran also told Refinery29 that a diamond's shape plays a factor in it's price tag. However, Stefani's far-away photo makes it unclear if the ring is round or oval cut. Nevertheless, Zimmerman explained, "While round cuts are most popular (and most expensive due to high demand), we've watched fancy shapes such as oval become more and more sought after, especially with style icons Blake Lively and Hailey Bieber rocking ovals on their ring fingers." 
Meanwhile, Clear Cut CEO and founder Olivia Landau told E! News that the diamond is "anywhere from 5-7 carats," and Shannon Delany-Ron from James Allen estimated that the center stone is probably 6-8 carats. Even without that zoomed in photo, there's "No Doubt" the ring is worth a lot of money.