How Love After Lockup's Clint Brady Is Doing Since His Split With Tracie
WeTV
Clint Brady and Tracie Wagaman were one of the more dysfunctional couples on Love After Lockup. The pair appeared on season two of Love After Lockup and season one of the spin-off series Life After Lockup. However, they haven't made it further on the show due to their messy breakup. Fans watched as Clint worked hard to try and make his relationship with his "Goddess" Tracie work. But, her battle with drug addiction continued to take over her desire to be present for their marriage.
The two met through a prison pen-pal program while Tracie was serving out time in prison. Upon her release, the couple exchanged their "I do's" in a speedy ceremony after Tracie initially stood him up on their wedding day. There were instances where cameras caught the aftermath of an emotional Clint learning that his wife had stolen his credit cards and disappeared on him. He would call his mother, Alice Brady, and cry on the phone while she attempted to motivate him to leave Tracie for good. 
Clint has a new Goddess named Genevieve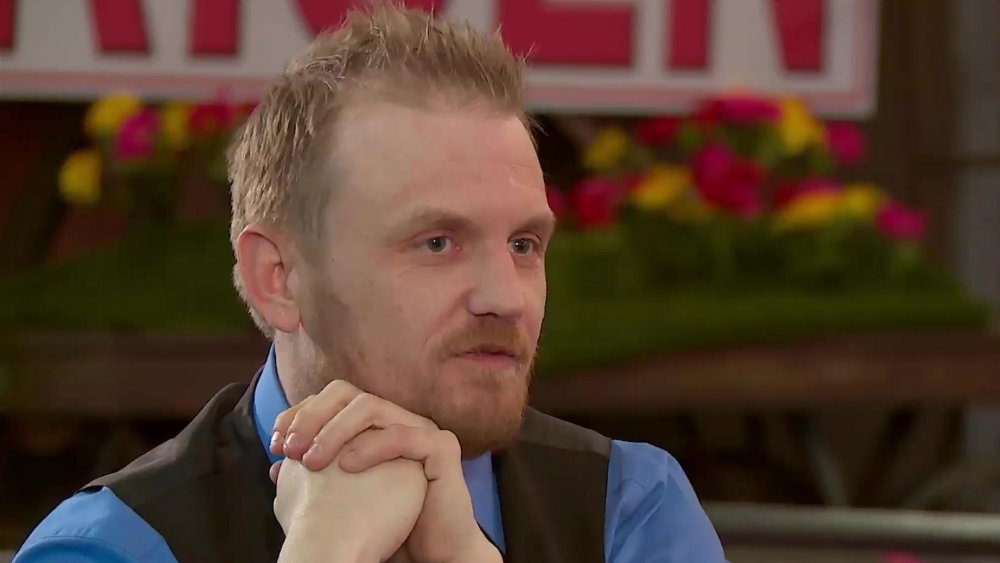 WeTV
After she went through multiple relapses and re-arrests, Clint Brady finally made the decision to end his volatile relationship with Tracie Wagaman. In May 2020, there were reports that the WeTV couple had finalized their divorce. While Clint worked to remain sober himself, following bouts with alcohol and drug abuse, he also managed to snag himself a new Goddess. Clint has relocated to Ohio and appears to be living a much more stable life with his newfound love, Genevieve. 
Upon learning of Clint's new relationship, Tracie took to social media to accuse Gen of stealing Clint from her. Since their breakup, the struggling addict moved to Las Vegas and often shares photos with her new boyfriend Lucas Loera, who also has a criminal past. Fans have been concerned about her decision to move to Las Vegas due to her constant relapses and stints in rehab and jail. On October 8, Tracie took to Instagram to give a shout-out to her ex-husband. She shared a photo collage of the former couple in happier times with a caption that read, "Happy throwback Thursday to my husband – wherever he is!"