Why You Won't See George Clooney On The Hollywood Walk Of Fame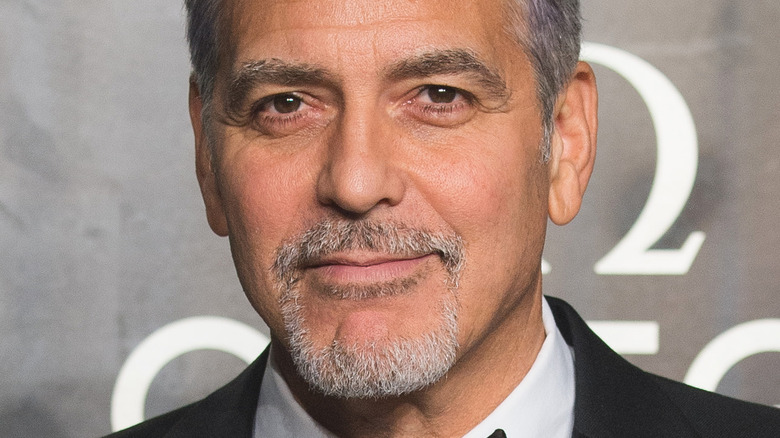 Jeff Spicer/Getty Images
George Clooney is a titan in the entertainment industry. He first found fame and fortune as an actor on shows like Roseanne and ER, and he's gone on to star in popular films such as O Brother, Where Art Thou?, Ocean's Eleven (and Twelve and Thirteen), Up in the Air, and The Monuments Men. He's also made headlines for marrying high-powered human-rights lawyer Amal Clooney and raising their twins, daughter Ella and son Alexander. As if all that weren't enough, he's the former owner of a tequila brand that he sold for a whopping $1 billion. 
Clooney has taken home major awards, including Oscars for best performance by an actor in a supporting role for 2005's Syriana and best motion picture of the year for 2012's Argo. His collection also includes multiple Golden Globe Awards and People's Choice Awards as well as a Primetime Emmy Award, and a long list of other industry honors. Frankly, he's such a powerhouse, that he was "the highest-paid actor on earth" in 2018, even though he hadn't "starred in a movie since 2016," reported CNBC.
With such a successful career in the entertainment industry, you might assume that he has a star on the Hollywood Walk of Fame — plenty of other stars of his caliber and popularity do. But Clooney does not! Why is that? Read on to find out!
George Clooney isn't the only celeb without a star for this reason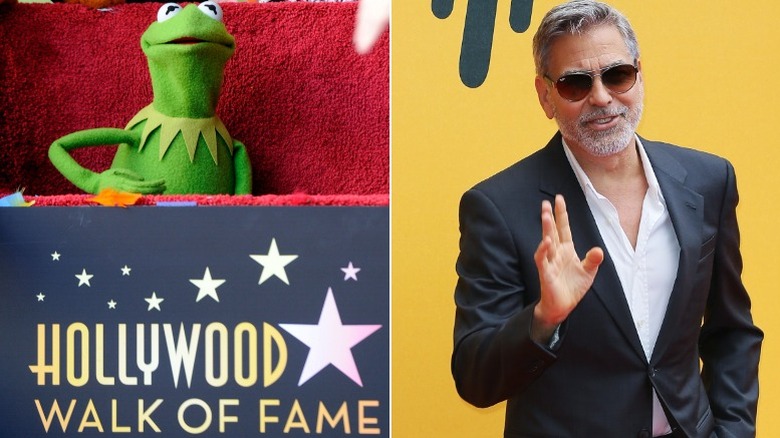 Frazer Harrison, Ernesto Ruscio/Getty Images
If you ever find yourself in Los Angeles and want to check out the stars on the Hollywood Walk of Fame, you'll find famous figures from television, movies, music, and more: Christina Aguilera, Vin Diesel, Sigourney Weaver, even Kermit the Frog is honored on that famous sidewalk. There are "more than 2,600 stars on the Walk of Fame," but you won't find George Clooney's prints on that pavement. Why is that?
"I get this question from lots of women and some men too," ceremonies producer Ana Martinez revealed on the Walk of Fame website (via Best Life). It turns out that Clooney was supposed to be included on the famous sidewalk years ago, "but it seems that he has a very busy schedule." That's right, Clooney just hasn't gotten around to it. And he's not alone. "Denzel Washington ... Al Pacino, and Bruce Springsteen never set dates for their public ceremonies," according to Today. "In fact, the Chamber changed the rules after Springsteen never showed up for his ceremony — nominees must now promise to attend or they won't be considered." Martinez jokingly told Today that they now refer to that attendance stipulation as the "Springsteen policy." 
Springsteen reportedly decided to turn down his star, but Clooney's fate is still in limbo. Which is why, per Best Life, Martinez had this to say to Clooney: "George, if you are reading this, give us a call and we will set a date!"