Why Miss Kitty And Donna From Black Ink Crew Don't Get Along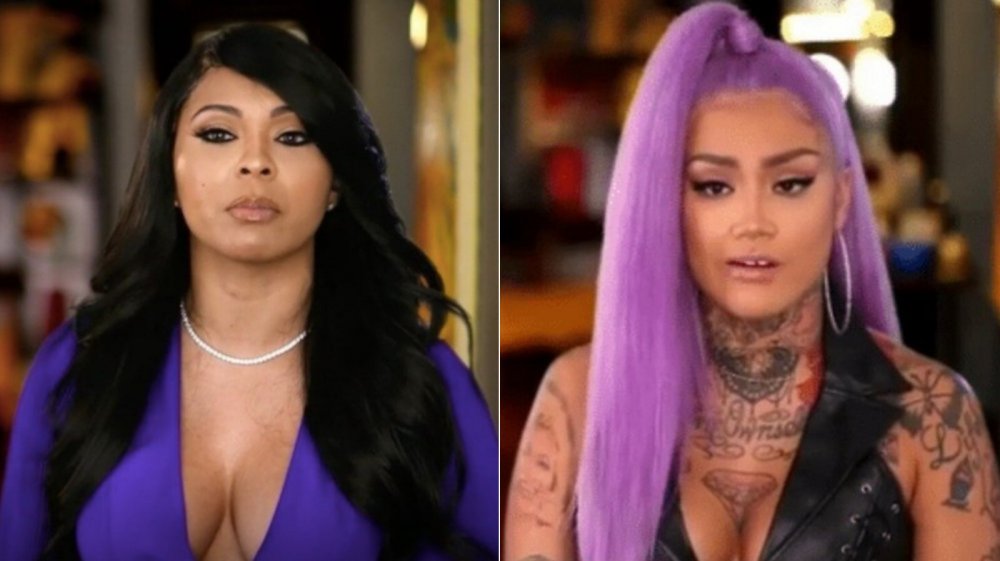 VH1/Big Fish Entertainment
Miss Kitty and Donna Lombardi were once good friends on Black Ink Crew: New York before their dramatic fallout. Kitty became an enemy within the NYC tattoo shop after her alleged hookup with Black Ink Crew: Chicago star Ryan Henry.
Ceaser and Kitty had maintained a flirtatious relationship after briefly dating in season five. While the two weren't an official couple, Ceaser insinuated that he looked at Kitty differently following their romance. But, all that changed after tattoo artist Tati told Ceaser about Kitty and Ryan's alleged fling. Fueled by emotion, an upset Ceaser made the decision to fire Kitty from the NYC shop over her alleged betrayal. While Ceaser felt slighted by Kitty, she felt betrayed by her friends, Tati, Young Bae, and Donna. 
The swirling tensions among the crew were the perfect ingredients for a blow-up that was on the horizon. After getting fired in season six, Kitty clapped back with a wrongful termination lawsuit and a switch over to the Chicago shop. 
Donna Lombardi called out Miss Kitty twice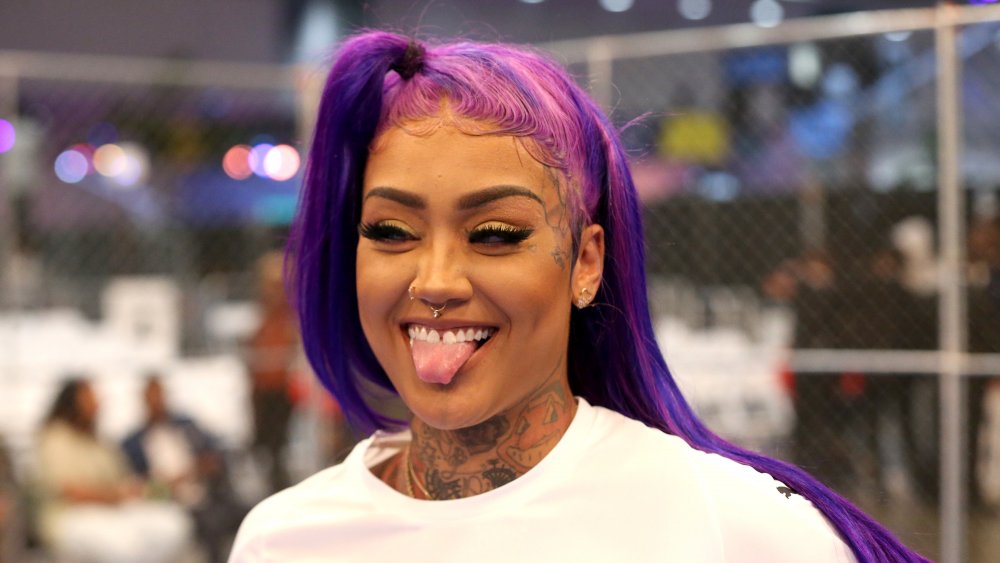 Bennett Raglin/Getty Images
It was Miss Kitty's move to Chicago that became the final straw for Donna Lombardi and the NYC shop. In season eight, things came to a head at a tattoo convention when Donna and Tati confronted Kitty about her move to the Windy City. Donna threw a few threats her way after being called out about the threatening messages she sent Kitty online. During her confessional, Kitty spoke on her decision to leave the NYC crew behind. "These girls don't have anything better to do than to pick a fight with me," she said. "This is why I left New York. I left Black Ink for a reason." 
But, her run-ins with Donna were far from over. In season nine, Walter Miller held his destination wedding in Hawaii, and he invited Kitty to attend. After threatening not to attend the wedding if Kitty showed up, Donna obliged and came to support her friend. While at Walt's rehearsal dinner in the April 29, 2020, episode, Donna decided to call Kitty out once again for their old beef. 
"I just think it's so funny that you thought you was gonna go to Chicago and them b*tches was gonna love you," Donna told Kitty. "But you're not about to come back over here, sweetie." A tearful Kitty told the crew how betrayed she felt by people she thought were her "family." Since then, Kitty has taken to social media to update fans on the status of their failed friendship.