The Real Reason Jason Momoa Called It Quits With His Ex-Fiancee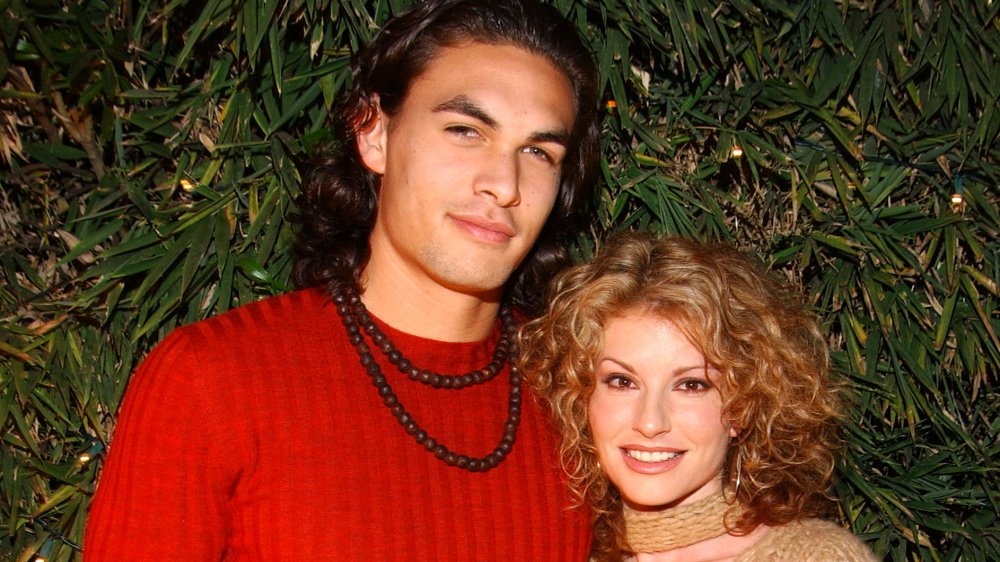 Sebastian Artz/Getty Images
With his flowing locks, trademark scar, and fascinating set of tattoos, actor Jason Momoa commands attention both on the silver screen and in real life. From making a case for "guyliner" as Game of Thrones' resident hottie Khal Drogo to saving the day as the eponymous Conan the Barbarian and Aquaman, Momoa has carved out a career playing larger-than-life heroes.
In his personal life, the actor is affectionately known as "Papa Bear" to his two children with wife Lisa Bonet — Nakoa-Wolf and Lola — as well as stepdaughter Zoë Kravitz. Momoa and Bonet have been together for fifteen years as of this writing, according to Insider, so it's hard to imagine a time when the lovey-dovey couple wasn't posting glowing tributes to each other or living together in marital bliss. 
But before the Aquaman star found the love of his life in Bonet, he was once engaged to actor Simmone Jade Mackinnon, whom he met on the set of Baywatch in 1999, per Mama Mia. So why did the two break up? Here is the real reason Momoa called it off with Mackinnon.
Jason Momoa always knew Lisa Bonet was the one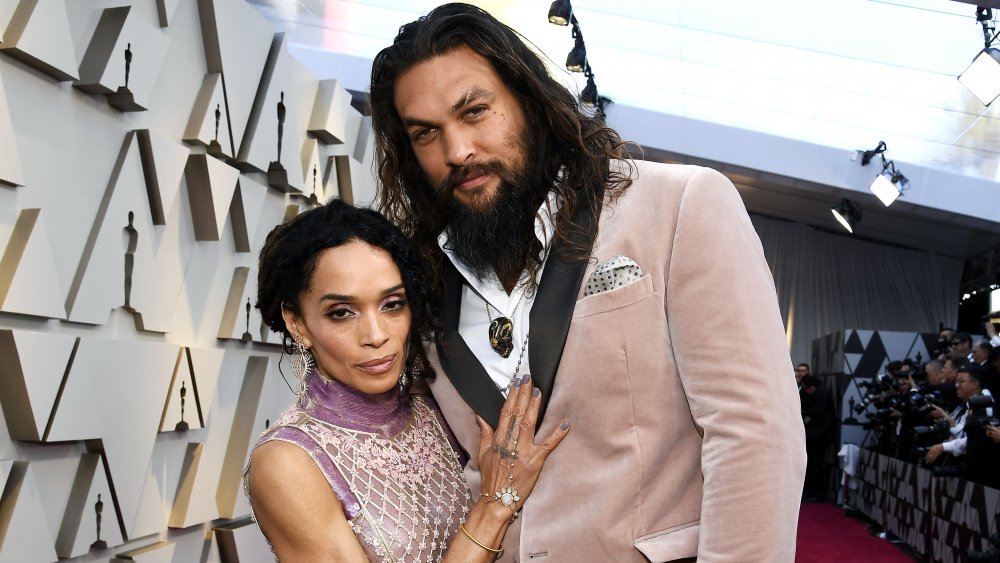 Kevork Djansezian/Getty Images
During a 2017 interview, Jason Momoa admitted to The Late Late Show with James Corden host James Corden that he'd always known Lisa Bonet was the one for him. "Ever since I was, like 8 years old and I saw her on the TV, and I was like, 'Mommy, I want that one,'" he confessed to Corden. "I didn't tell her that until we had two babies, otherwise I'd be creepy and weird." The actor sweetly added, "I've always wanted to meet her. She was a queen, always."
But Momoa appeared to give up on his dream of Bonet when he proposed to Australian actor Simmone Mackinnon in 2004, according to Herald Sun. The outlet reported that the couple were together for seven years and planning to marry in Hawaii when everything "abruptly" changed. The switch was possibly spurred by Momoa meeting Bonet in 2005 through mutual friends, telling Corden that he'd even dreaded his hair to try and impress her. "I had f***ing fireworks going off inside, man," Momoa shared about the moment when Bonet introduced herself during an outing at a jazz club. It's unclear whether Momoa was still with Mackinnon at this point (the pair reportedly split in 2006), he knew he'd met his soulmate. "That was it," Moma added. "We had Guinness and grits and, you know, the rest is history."
So how did Mackinnon react to her ex's new relationship? We reveal what she had to say after the jump.
How Simmone Jade Mackinnon reacted to the romance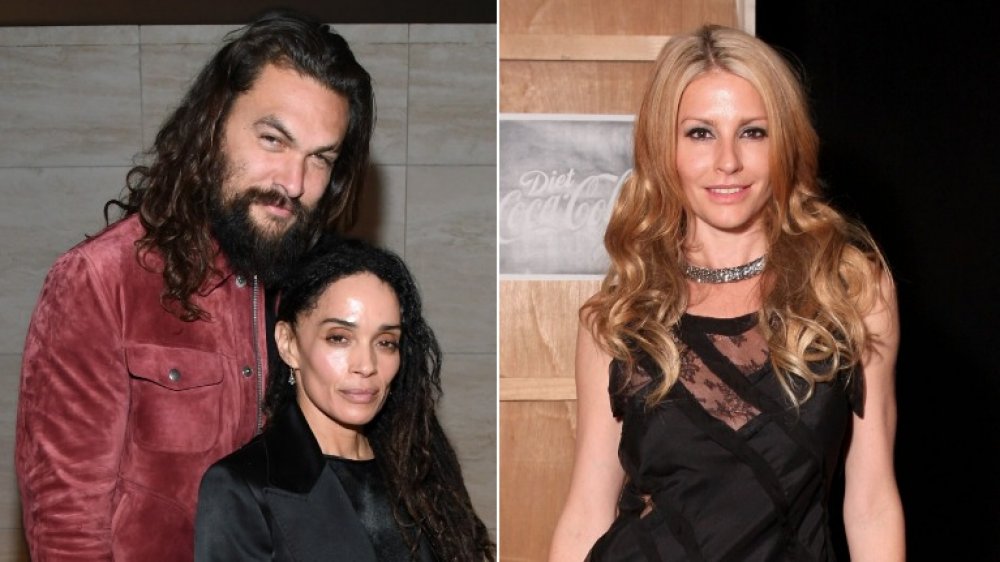 Kevin Mazur, Lisa Maree Williams/Getty Images
While Jason Momoa nursed a sweet spot for Lisa Bonet for years, the ex-wife of Lenny Kravitz knew shortly after meeting Momoa that he was special. "I can't say it was full-on from the moment we saw each other, but we have been together from the day we met," Bonet candidly told Net-A-Porter magazine in 2018. "In that moment, love came and it came big ... He basically picked me up and threw me over his shoulder, caveman style."
After sparks flew with Bonet, Momoa called things off with Simmone Mackinnon. Shortly afterward, Bonet became pregnant, which upset Mackinnon, who told the Herald Sun, "It's a shock and of course this news has been upsetting. ...But I have moved on and I am very happy and enjoying a great relationship with someone else." For their part, Momoa and Bonet appear just as in love as ever. The pair officially got married in 2017, about 12 years after Momoa and Bonet first got together. He said to ET Online about the bash, "It's just a gathering of our families and celebrating our love." When the reporter asked if they still felt like newlyweds a month after their wedding, Momoa joked, "Oh yeah. Oh yeah. If I weren't on camera right now, I would tell you. But oh yeah." 
Some might say it's a good thing Momoa trusted his instincts about Bonet years ago. Sometimes, when you know, you know.