Former NFL Star Jay Cutler Announces His Pick For President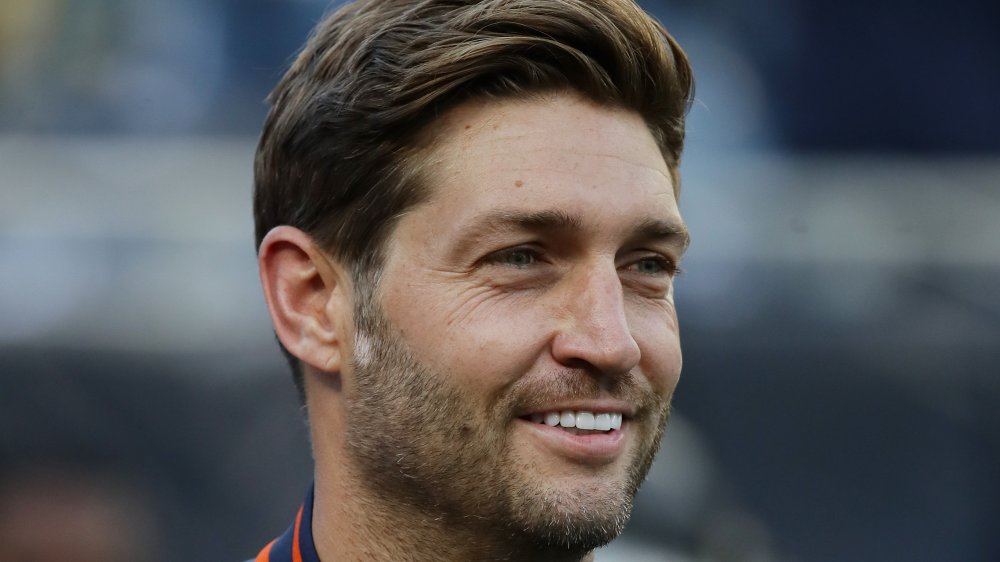 Jonathan Daniel/Getty Images
Former NFL star Jay Cutler has generated a lot of headlines in 2020. Not only did Cutler separate from his now ex-wife, Laguna Beach alum Kristin Cavallari, in April 2020, but he also went viral for supposedly striking up a post-divorce romance with conservative commentator Tomi Lahren. The ex-athlete squashed the dating rumors with a sarcastic Instagram post, and now he appears focused on working with the publication, Modern Huntsman, and co-parenting the three children he shares with Cavallari. Like we said, Cutler has been busy.
Just when you thought Cutler's public life had quieted down, he popped up in the news again for seemingly endorsing a presidential candidate in the 2020 general election. The drama went down in October 2020 when the Tennessee resident re-shared an endorsement post from another notable figure, sparking conversations on social media about his political beliefs.
So why is Cutler's post causing a lot of chatter? Here's everything we know about Cutler's pick for president.
Jay Cutler seemingly expresses support for Trump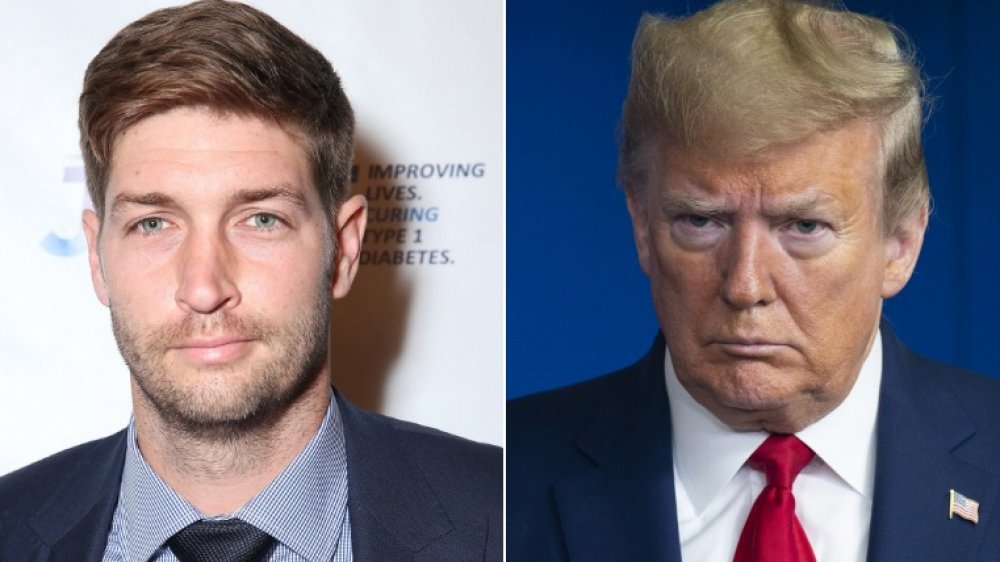 Todd Williamson, Sarah Silbiger/Getty Images
Jay Cutler took to Instagram on Oct. 28, 2020, to re-share a post from golf pro Jack Nicklaus endorsing President Donald Trump for a second term. Although Cutler didn't outright say he supports Trump for president, he captioned the gushing essay about Trump, "never a doubt." As for the message in question, Nicklaus wrote that the president's "love for America and its citizens, and putting his country first, has come through loud and clear."
Not everyone was thrilled about the post, with one person tweeting, "Jay Cutler was famous for always throwing to the wrong team during crunch time so this makes sense for him." Someone else quipped, "If you're unfamiliar with Jay Cutler, you and NFL end zones have something in common."
Fans who've followed Cutler shouldn't be too surprised by this post, as he has endorsed Trump before. "I've supported Trump for a while," he said after the president's win in November 2016, according to ESPN. "I'm not going to dive into it. I know it's a sensitive issue. I like where it's going." So there you have it, folks.