The Real Meaning Behind Ariana Grande's 34+35 Lyrics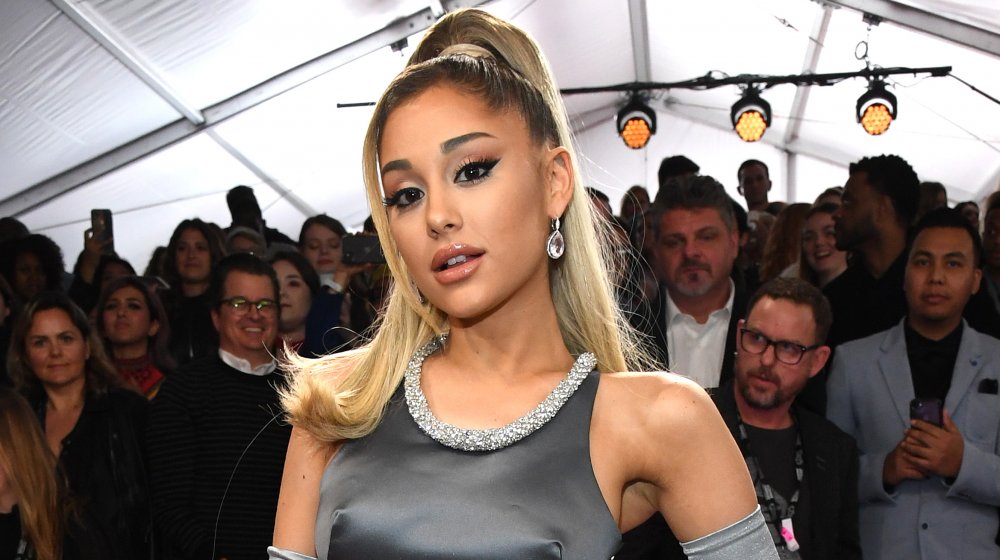 Kevin Mazur/Getty Images
Ariana Grande is unapologetically thirsty in her Positions album that dropped on Oct. 30, 2020. She proves she wants to get "nasty" with her lover with explicit lyrics and vivid descriptions of making love in her favorite "positions," to put it coyly.
While Positions may be her most sexually forward album yet, Grande has never been shy about expressing her sensuality. In fact, she has been writing "mature" songs since she was 14, according to a 2014 interview with Marie Claire. In addressing concerns about her younger following listening to her suggestive lyrics, the "motive" singer said her songs are the perfect ice breaker to open up conversions between parents and their children about exploring sexuality. "They're for sure gonna have it. I promise. I promise that your kid's gonna have sex," the former Nickelodeon star told Vogue in 2019. "So if she asks you what the song's about, talk about it."
A certain song on Grande's sixth studio album has particularly resonated with fans with its forwardness about sex. With lyrics like "show me can you keep it up," and "you might need a seatbelt when I ride it," there is not much left for the imagination in the song "34+35." However, there may be more meaning between the lyrics than you realize. Here is the real meaning behind Ariana Grande's "34+35" lyrics.
Ariana Grande's 34+35 refers to a dirty innuendo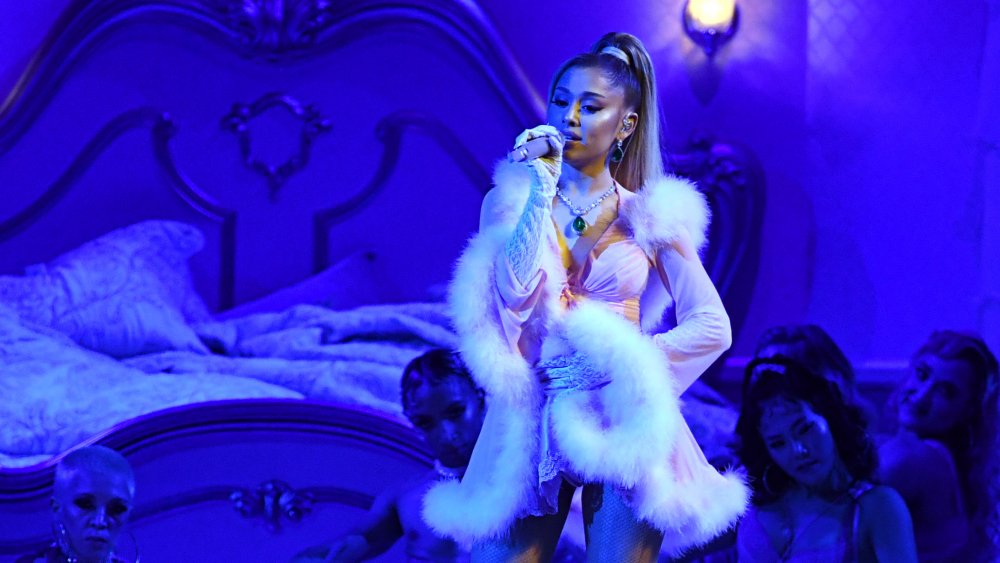 Kevin Winter/Getty Images
The "34+35" title might be the most subtle hint on the whole Positions album. However, it does not take one long to figure out at what Ariana Grande is pointing. Simply add up the numbers and you'll reach an answer that has been turned into a symbol for a certain sexual position. And if that doesn't make sense, the pop star says it loud and clear at the end of the song. "Means I wanna 69 witcha," she sings.
The title is just a small tease for what the Grammy Award-winning singer croons about during the entirety of her sexually forward song. Grande knows what she wants and shows it within the first few lines of the passion-filled song, demanding, "Just gimme them babies," and telling her lover — she is currently dating real estate agent Dalton Gomez — that they won't be watching the movies playing on the screen. She also sings about wanting to stay up all night busy with her man making the bed shake until the morning comes. Grande gets even dirtier when she flat-out sings, "F*** me til the daylight."
If "34+35" piques your interest, there's even more flirtatious lyrics to digest on the rest of the album, so get into Position and hit "play."