The Real Meaning Behind Ariana Grande's Safety Net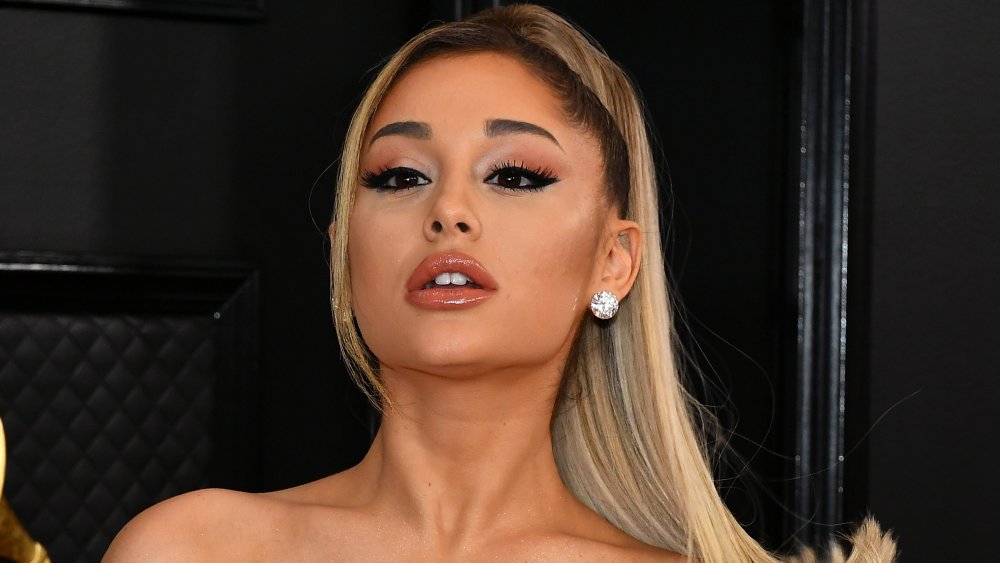 Amy Sussman/Getty Images
Ariana Grande often uses her music to give fans an inside look (or rather, listen) at matters that are both very public and very personal. 2018's Sweetener captured her whirlwind romance and engagement to Saturday Night Live cast member Pete Davidson — one track was literally titled "pete davidson," lest you have any doubts — while 2019's Thank U, Next was written in the few weeks following the dissolution of that engagement after the death of Grande's ex-boyfriend Mac Miller.
Positions, Grande's sixth studio album — which was released at the tail end of October 2020 — seems to be no different. Grande seemed to confirm her relationship with non-famous person Dalton Gomez in May 2020's "Stuck with U," a collaboration with Justin Bieber released amid the coronavirus pandemic lockdown. Positions doubles down on this, featuring lyrics that aren't explicitly about Gomez's identity, but are far more explicit regarding just about everything else.
"Safety Net," a sexy-yet-anxious slow-jam featuring Ty Dolla $ign, addresses all of this. The song is primarily about learning to open oneself up to love again even after the pain of lost relationships and allowing yourself to be vulnerable — even without a safety net.
Ariana Grande can't believe she's here all over again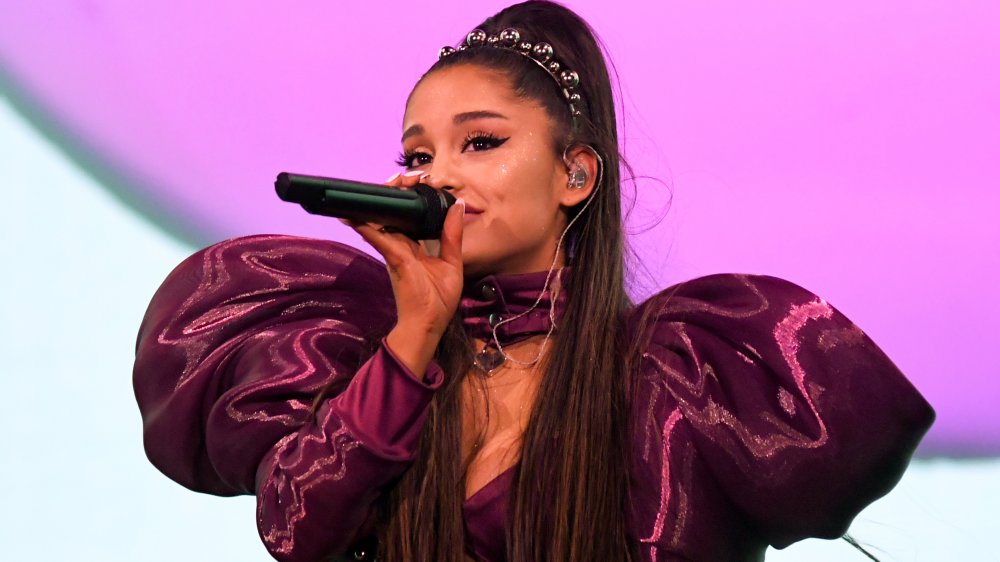 Kevin Mazur/Getty Images
"Safety Net" seems to find Ariana Grande understandably anxious about entering a new relationship after the one-two punch of losing Mac Miller and calling it quits with Pete Davidson within about a month. She had seemingly gone from an extreme high to an extreme low, and it seems that before she met Dalton Gomez, Grande thought she would never be in love again, which is referenced in the lyrics, "You're making me forget my past/Never thought I'd feel like that again/I came to peace with my path."
This new relationship has her off that path, though, and it's scary for the singer. "Now you got me off track/I've never been this scared before/Feelings I just can't ignore," she sings, seemingly acknowledging that she didn't necessarily want to be in a relationship so quickly, but that her attraction to Gomez was too intense to ignore. Grande is seemingly anxious, though, and worried about opening herself back up too quickly. On the chorus, she sings, "Is it real this time or is it in my head?/Got me tripping, falling, with no safety net." She's falling for him and falling hard, which has made her even more vulnerable.
Ty Dolla $ign also takes a verse, playing the parts of boyfriend and inner monologue, singing, "Let your guard down, girl/... Girl, you're mine, it's safe to say/At the end of the day." He's letting her know that she can trust him and she doesn't need to worry about getting hurt; she doesn't need to rely on the "safety net" she's constructed.