What You Don't Know About Wolf Blitzer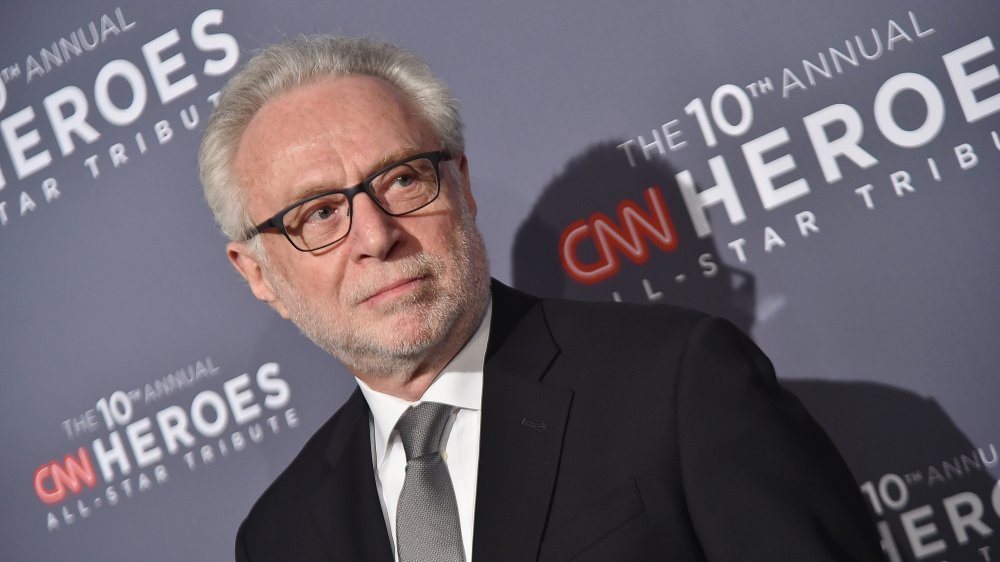 Mike Coppola/Getty Images
One of the most accomplished journalists of our time, Wolf Blitzer has become a staple in our living rooms thanks to his CNN show The Situation Room with Wolf Blitzer. Aside from his daily news program, he is CNN's lead political reporter and is known for his coverage of international affairs. In fact, he was granted rare access into North Korea in 2010 and highlighted the communist country, and prior to that, he developed a reputation for being an expert on the Middle East (via CNN).
As a journalist who isn't afraid to cross borders (literally), Blitzer has greatly opposed President Donald Trump and his frequent attacks on the media. In 2016, Blitzer pleaded with Trump's former campaign manager, Kellyanne Conway, for the real estate mogul to stop singling out journalists at his rallies (via The Hill). "He shouldn't be doing that. Can you talk to him and say to him, 'Mr. Trump, we only have a few days left. These are hardworking, young journalists and they deserve to have some security, if you will,'" he said to Conway, "Because some of those Trump supporters get pretty nasty out there."
Following an incident in 2018 where Trump said journalist Abby Phillip's question was "stupid," Blitzer again condemned the President's remarks (via YouTube). "It was pretty disgusting," Blitzer said on CNN, "the way he treated all of these journalists and the way the White House treats some of the journalists."
While Blizer's resume speaks for itself, there's a lot you don't know about the accomplished reporter. Keep scrolling for more details on his outstanding life.
Issues of immigration and foreign policy are near and dear to Wolf Blitzer and his family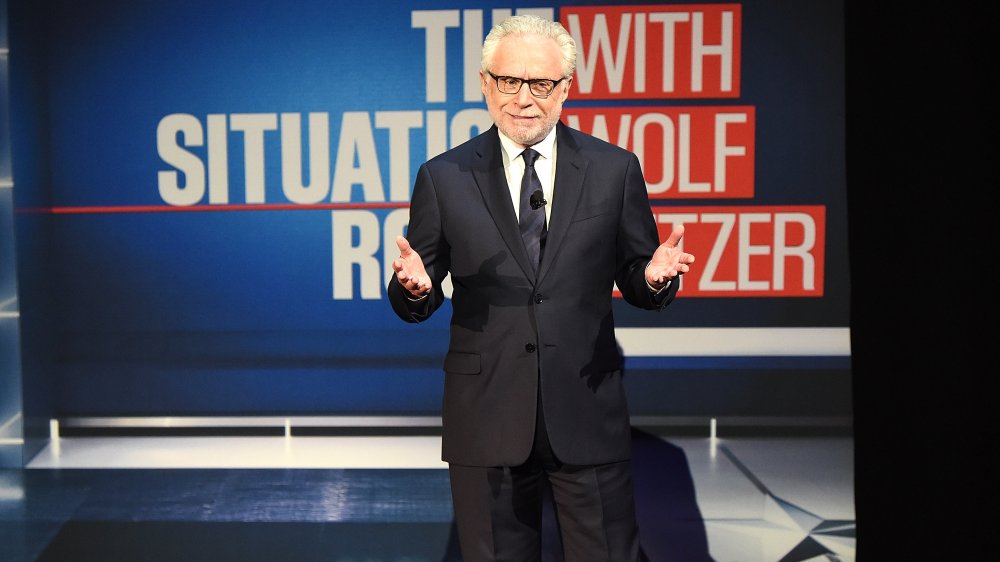 Kevin Mazur/Getty Images
It's no wonder Wolf Blitzer is our go-to for international affairs and issues relating to immigration, since Blitzer is an immigrant himself. The reporter was born in Augsburg, Germany, and migrated to the United States following World War II. His parents were refugees from Nazi-occupied Poland and had survived the greatly feared Auschwitz concentration camp (via CNN). With his personal connection to the US refugee crisis, he has passionately advocated for refugee resettlement. While telling the Jewish Journal he "strongly believe[s]" in aiding immigrants back in 2017, he added, "This country welcomed my parents [...] They were so grateful to this country and went on to become great American patriots."
With his personal connection to foreign affairs and his appreciation for his country, Blitzer's passions led him to his breakout moment in 1986, when he interviewed convicted spy and informant to Israel Jonathan Pollard while working for The Jerusalem Post (via Carnegie). Before being sentenced to life in prison for his crimes, Pollard actually reached out to Blitzer to tell his story after being a fan of his work — making Blitzer the first journalist to cover the high-profile subject (via Ground Zero Books).