Inside Kris Jenner And Sophia Hutchins' Relationship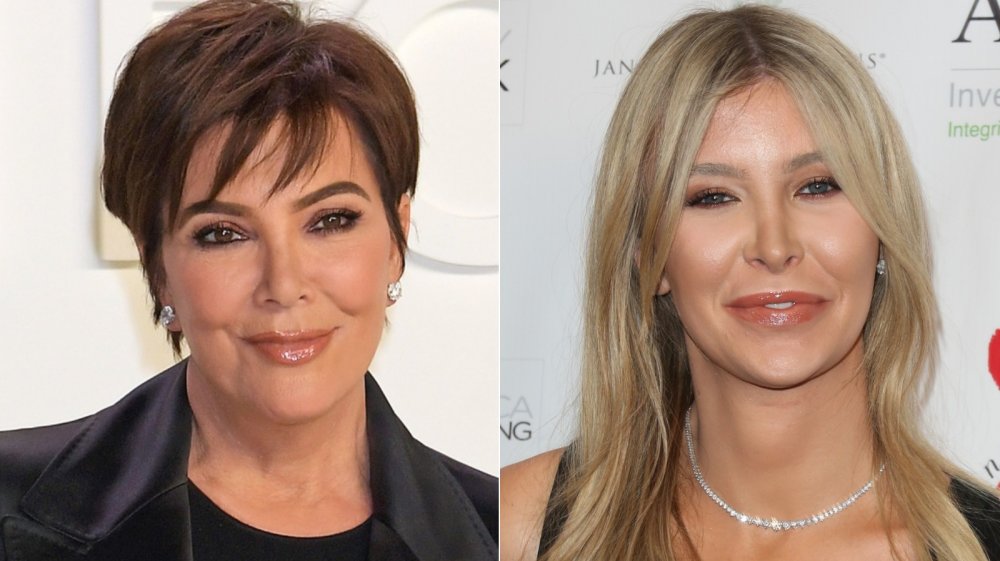 David M. Benett, Paul Archuleta/Getty Images
Caitlyn and Kris Jenner's relationship has been full of ups and downs throughout the years, especially after Caitlyn's transition, which was accompanied by some very candid comments about her famous family. For instance, Caitlyn dished on Kris in her 2017 memoir, The Secrets Of My Life, which upset Kris and the Kardashians. These days, it's unclear how close they actually are, but they do seem to come together for the sake of their children. 
So where does Sophia Hutchins fit into this dynamic? In 2017, it was reported that the Olympian was dating Hutchins, who was in college at the time. Nevertheless, they've both maintained that they're just platonic friends who happen to live together, emphasizing that there is nothing romantic about their relationship. 
In fact, Sophia has started managing Caitlyn's social media accounts and her career, which she dished on during an October 2020 appearance on Behind the Velvet Rope With David Yontef. Kris is infamous for her role as a "momager" for her famous kids, but she also managed her ex's career for years. Technically speaking, Kris doesn't have a business relationship with Caitlyn, but she actually does chime in sometimes.
Hutchins shared, "There's this misconception out there that Kris has a feud with us or Caitlyn or me. I am so close to Kris. I speak to Kris all the time. It's not like we're, like, girlfriends having drinks all the time, but, you know, if there's ever a concern, or ever a question, or anything I have needed help with, Kris would be the first phone call."
Sophia Hutchins shared the best advice from Kris Jenner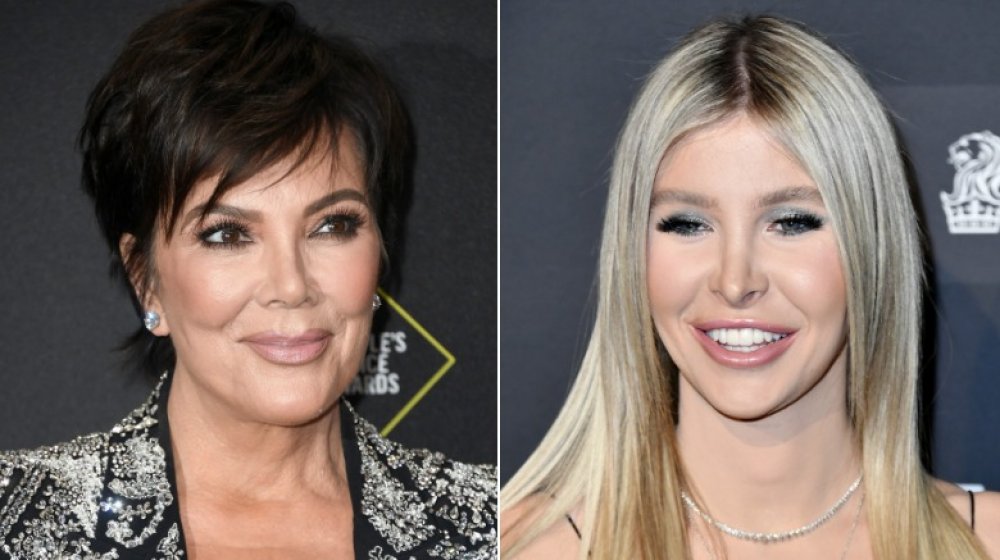 Frazer Harrison, Frazer Harrison/Getty Images
On Behind the Velvet Rope With David Yontef, Sophia Hutchins called Kris Jenner "a mastermind," elaborating, "She's like a book of wisdom and I think she's a lot of fun too, socially. But I think that Kris is the most generous, giving, loving person and she's tough as nails. We all know that." She continued, "She has given me such good advice on how to help with managing Caitlyn [Jenner] and, you know, also with my own brand, she's helped me and given quite nice advice and connections. She's just generous beyond belief." Hutchins has her own sunscreen company called Lumasol.
Hutchins revealed, "The best advice Kris has ever given [is] 'don't let people f**k with you.' I've never been sued. I just started getting sued. My cherry was popped this year. And it's like threats for lawsuits types of things, you know. 'Give me money.'" When Hutchins called Kris for advice, Kris put her in contact with lawyers and people who could help her out. Sophia emphasized, "There's no feud going on," revealing that Kris has "helped Caitlyn a lot, especially this year with different projects and she's been incredible."
There you have it: Kris and Caitlyn are cool and Kris and Hutchins have a good relationship. Sure, there's plenty of Kardashian/Jenner family drama to go around, but none of it seems to involve Hutchins.