What You Don't Know About Timothy Olyphant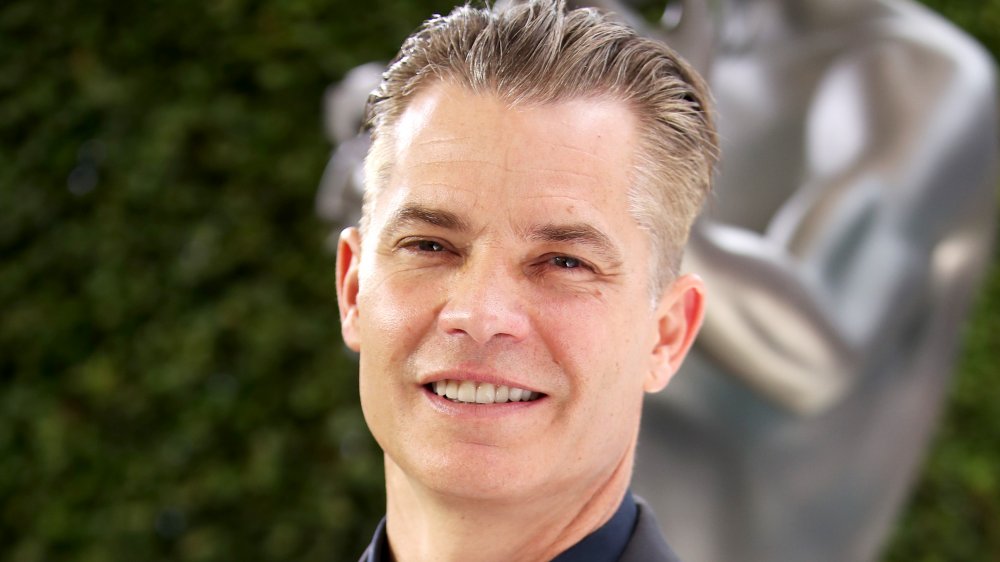 Rich Fury/Getty Images
In October 2020, fans of The Mandalorian were delighted by a certain, surprise guest on the show's second season: Timothy Olyphant. Within hours of the second season premiere on Disney+, Olyphant's name was trending, with fans expressing their admiration for the actor, as well as poking fun at the fact that he always seems to be typecast as sheriffs, marshalls and other authority figures. 
It's true that Olyphant does seem to be drawn to those types of characters. In fact, many of his most famous roles on series like Justified, Fargo and Deadwood have been characters of that sort. That being said, the actor does have an impressive range, even if it's not what he's most known for.
Olyphant has a significant number of comedic credits under his belt, as well, appearing on episodes of The Office, The Mindy Project and Sex and the City – just to name a few. In 2017, he nabbed a leading role on the Netflix comedy horror Santa Clarita Diet alongside Drew Barrymore. Believe it or not, before he started landing the authority-figure roles that made him famous, Olyphant did comedy exclusively.
Timothy Olyphant got his start in stand-up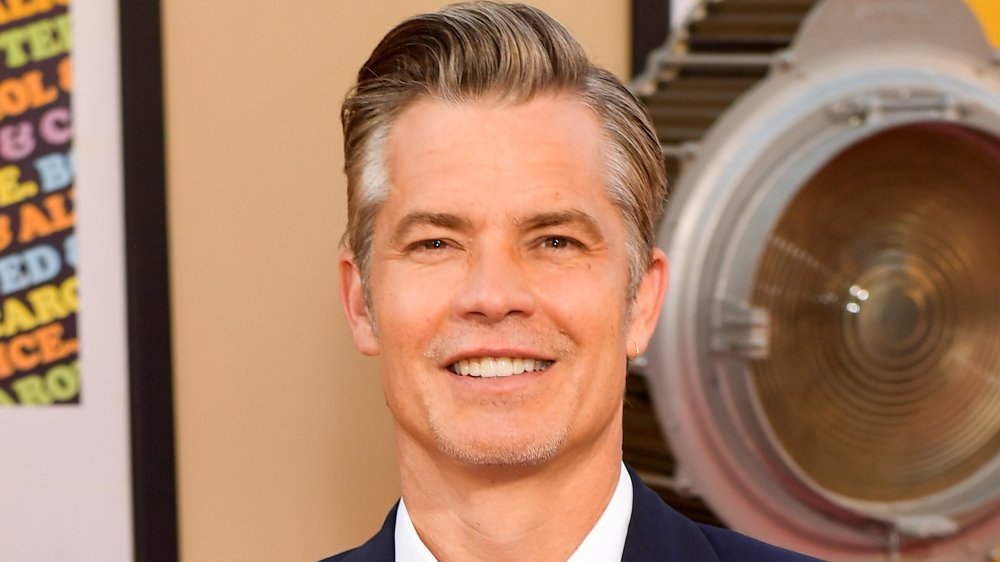 Matt Winkelmeyer/Getty Images
Speaking with Sharp Magazine in April 2015, Timothy Olyphant described growing up in Modesto, Calif. and not really knowing what he wanted to do with his life. He was initially drawn to art, and majored in it in college. "I was thinking maybe I'd have an art career. Worst-case scenario I'd get my masters and teach," he revealed. Eventually, he steered more towards performing than drawing, trying his hand at stand-up comedy.
Olyphant said that his stand-up career actually went pretty well, but he got tired of it pretty quickly. "... [T]he lifestyle didn't appeal to me. The hours aren't good," he explained. He also felt that the road would be a dead-end, saying, "Best-case scenario: I was going to end up in a sitcom, and then I would be off that sitcom in a blink of an eye, and I'd wake up and realize that I have no f**king skills," which prompted him to start taking acting classes.
Timothy Olyphant married his college sweetheart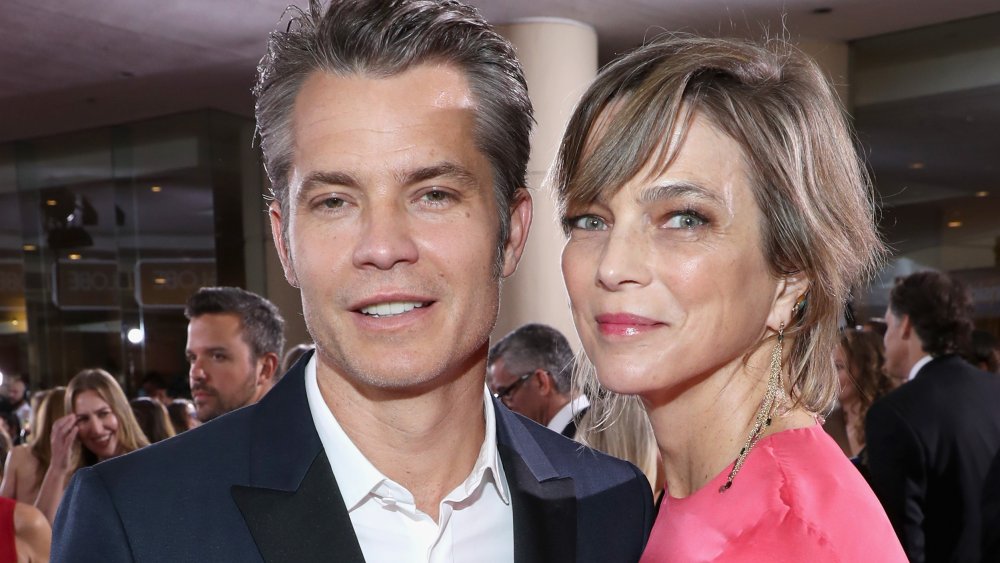 Jonathan Leibson/Getty Images
While Hollywood actors may have a reputation for getting married, divorced, and remarried over and over, Timothy Olyphant has seemingly bucked the trend, having been married to his wife, Alexis Knief, since 1991. In 2011, he told Women's Health that his leading lady is just "the right person," adding that their relationship works because they're "willing to do the work, day in and day out, to make it happen."
Olyphant is also a father of three. The actor jokingly (but accurately) described living with a baby as, "Imagine I call you at midnight, and I hang up without saying anything. Then, I call you two hours later, and I hang up again. This continues. Oh, and by the way, in between my calls, you're wondering if I'm dead." Joking aside, in a 2014 interview with Esquire, Olyphant said, "They're good kids," adding that he enjoys having time off from work to spend time with his children while they're still young.