How Lori Loughlin's Daughter Is Following In Her Footsteps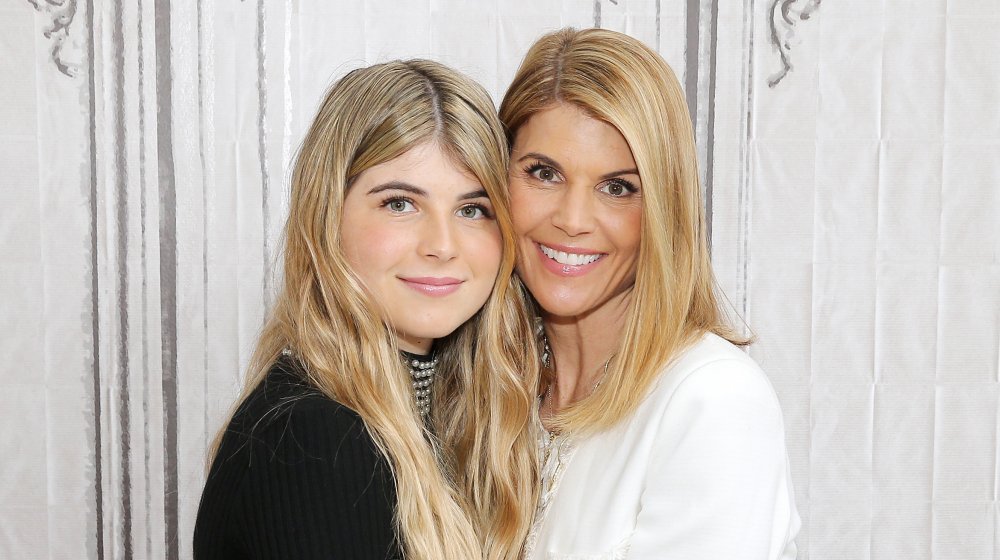 J. Countess/Getty Images
Actress Lori Loughlin has been in the business for over three decades, making her first starring appearance on the daytime soap opera, The Edge of Night, as per her IMDb page. Loughlin's most famous role to date was that of Aunt Becky on the beloved ABC family comedy Full House, a part which she later reprised on the Netflix reboot of the show, Fuller House. Loughlin and her husband, fashion designer Mossimo Giannulli, were thrust into the headlines when the couple were are among 50 people charged in an alleged college admissions scandal to get their children into top universities, as per The New York Times.
In May 2020, Loughlin and Giannulli pleaded guilty to conspiracy to commit wire and mail fraud. Giannulli also pleaded guilty to a further count of honest services wire and mail fraud. As a result of the scandal, both of the couple's daughters, Bella and Olivia Jade Giannulli, became "famous" overnight due to their indirect involvement, according to E!. Olivia Jade, who has a successful YouTube channel, was a minor internet celebrity before the scandal, while Bella Giannulli was the more private of the sisters. That said, Bella is ready to make her move by taking a cue from her mother, Lori Loughlin.
Lori Loughlin's daughter has the acting bug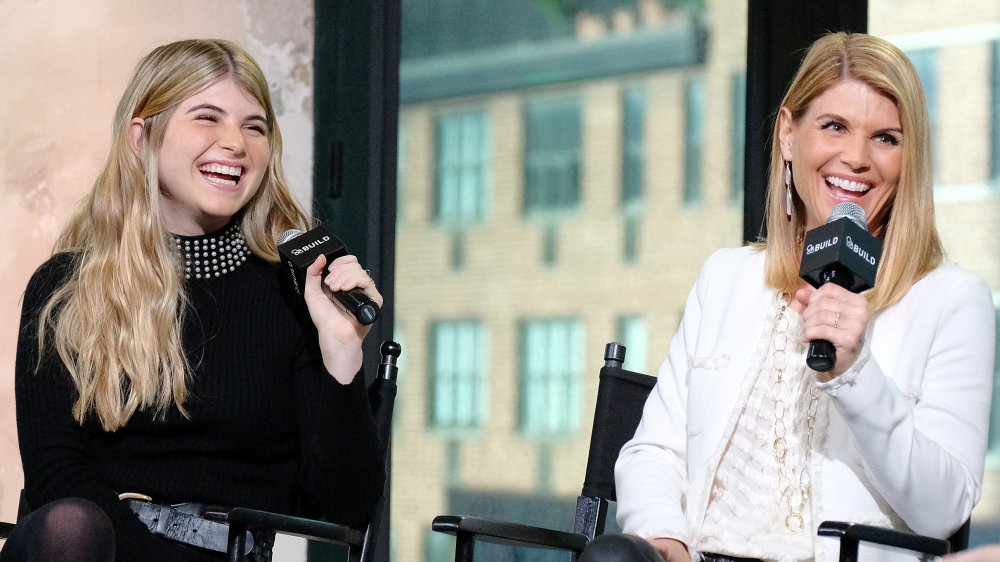 J. Countess/Getty Images
Following her mother Lori Loughlin's lead, Bella Giannulli has developed a passion for acting. Bella used to visit her mom on set when she was younger, Entertainment Tonight reported in October 2020. "Bella has wanted to follow in her mother's footsteps for years," a source revealed. "Bella loves TV and would be thrilled to land a major role like her mom had." As per IMDb, it turns out that Bella had small roles in two of her mother's Lifetime Christmas movies, Every Christmas Has a Story and Homegrown. The ET source added, that "When the scandal hit, Bella became even more determined to focus on a career. She sees acting as a way to express herself and she feels very at home in front of the camera." In 2016, Bella and her sister revealed to ET that they were both enrolled in acting classes, with Bella stating, "Yeah, I think [I will pursue acting]."
Bella just landed her first starring role in the Griff Clawson music video for his pop song, "Chasing Highs." In the video, she plays Clawson's love interest. It looks like Lori Loughlin's daughter is a potential star in the making.