Rachel Maddow: How Much Is The MSNBC Host Worth?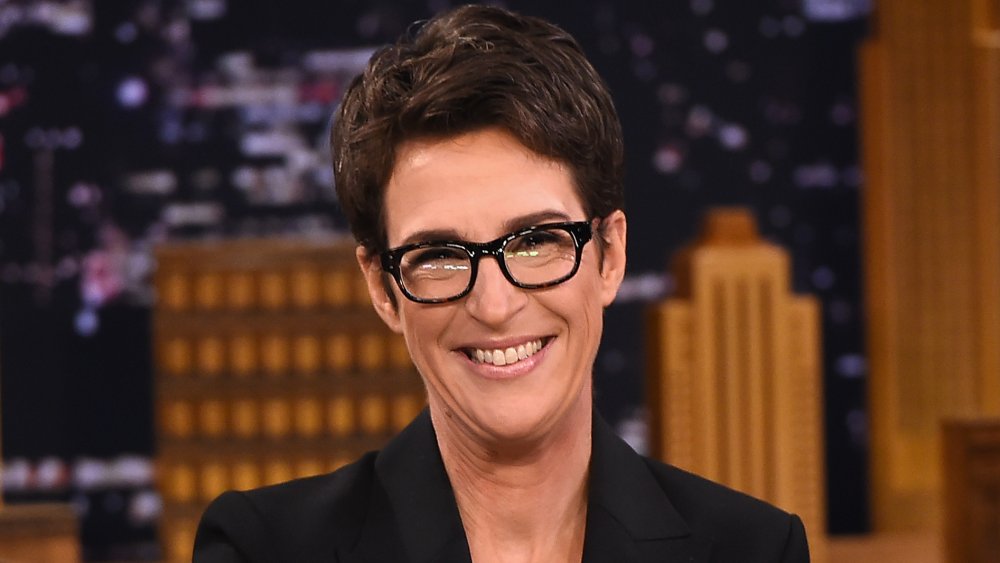 Theo Wargo/Getty Images
Emmy Award-winning journalist Rachel Maddow seemed to be determined from the start to achieve the successful career she has enjoyed. She was born and raised in conservative Castro Valley, Calif., playing sports and reading her father's law books for fun. She attended Stanford University where she began to find her own voice. It was at Stanford that she came out as gay "in an open letter she posted inside every bathroom stall in her dorm," according to The New York Times. After Stanford, Maddow nabbed a Rhodes scholarship and completed her dissertation between London and Massachusetts.
It's where she finished her dissertation that led Maddow to her start in journalism. In April 2020, she told Howard Stern that her friends in Massachusetts dared her to audition for a radio show that was looking for a host, and by luck, she was "hired on the spot." Maddow then appealed to her liberal side by landing a hosting gig at a left-leaning radio show. She got her big TV break after she submitted an audition tape to be a political commentator on Tucker Carlson's show Tucker in 2005.
Maddow is perhaps best known for her MSNBC show, The Rachel Maddow Show. According to NBC News, it "was the most successful show launch in MSNBC history" and still rakes in high views today, per The Hollywood Reporter. It's no secret that journalists who make it big also receive big paychecks, which begs the question: how much is the MSNBC host worth? Nicki Swift has the answer.
Rachel Maddow's hard work has paid off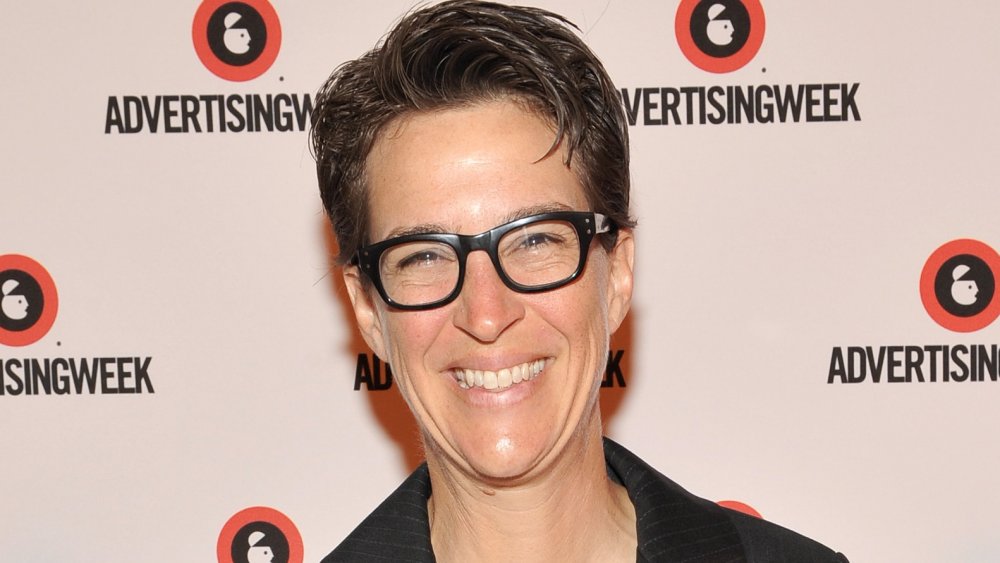 D Dipasupil/Getty Images
According to Celebrity Net Worth, Rachel Maddow is worth an estimated $25 million with an annual salary of about $7 million. That puts Maddow in the same pay range as NBC Today show anchors Savannah Guthrie – who reportedly makes $8 million per year — and Hoda Kotb, who rakes in $7 million annually, per Page Six. 
Maddow reportedly makes $1 million less per year than Joe Scarborough, per Celebrity Net Worth, who hosts MSNBC's Morning Joe at 6 a.m. EST. The Rachel Maddow Show follows later in the day at 9 p.m. EST. However, all of these salaries are much lower than Fox's conservative host Sean Hannity, who brings in a whopping $40 million annually, per The Street.
Maddow's pay has afforded her the opportunity to purchase (and sell) multi-million dollar digs. In October 2020, the New York Post reported that Maddow and her longtime partner, Susan Mikula, had listed their Manhattan apartment for $2.35 million. Per the outlet, she bought the place for $1.25 million in 2010. While Maddow is fairly quiet about her private life, based on her social media posts, the MSNBC enjoys fishing trips, eating bagels while reading important documents, and writing — she released her second book, Blowout, in October 2019.