Burke Ramsey Sues Pathologist Who Accused Him Of Killing JonBenét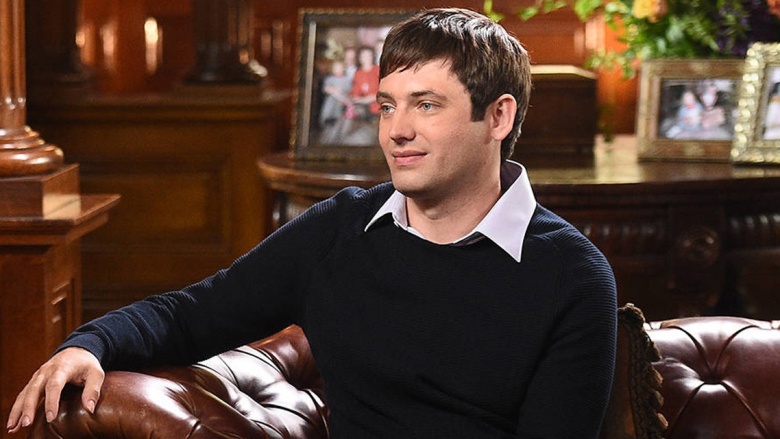 The JonBenét Ramsey case just won't die. Less than a month after The Case of: JonBenét Ramsey aired on CBS, JonBenét's brother, Burke Ramsey, is suing an investigator for his depiction of Burke as the alleged murderer.
Court documents obtained by Us Weekly state that Burke, now 29, is seeking $150 million in damages from forensic pathologist Werner Spitz for defamation of character. The filing claims Spitz "explicitly and falsely stat[ed] that Burke Ramsey killed his sister, JonBenét Ramsey."
Spitz hypothesized on the show that Burke may have killed his sister, possibly by accident, in December 1996. He also reiterated his theories on a Sept. 19, 2016 interview on CBS Detroit radio. In the interview (via Rolling Stone), Spitz said, "If you really, really use your free time to think about this case, you cannot come to a different conclusion...It's the boy who did it, whether he was jealous, or mentally unfit or something...I don't know the why, I'm not a psychiatrist, but what I am sure about is what I know about him, that is what happened here."
Burke's lawyer, John Lesko, wrote in the filing, "Defendant Spitz...is a publicity seeker...[who] has once again interjected himself into a high profile case to make unsupported, false and sensational statements and accusations—this time accusing Burke Ramsey of JonBenét's brutal murder. In the Interview, Defendant Spitz claims Burke, age 9 at the time of his sister's death, bludgeoned her to death. Defendant Spitz made this accusation without ever examining JonBenét's body, without viewing the crime scene and without consulting with the pathologist who performed the autopsy on JonBenét."
The suit demands that Spitz, who's previously worked on high-profile cases such as the John F. Kennedy assassination, "remove and retract all defamatory statements" about Burke, adding that Spitz "[has] a disturbing history of making false statements related to the brutal murder of young girls."
"The accusations by Werner Spitz against this young man are outrageous," Ramsey family attorney L. Lin Wood told Rolling Stone. "Such false accusations have no place in an orderly society. This lawsuit is the first step to holding Spitz accountable for his wrongdoing." The family reportedly plans on taking legal action against CBS if the network doesn't retract its claims, but is waiting for a legal window to pass before officially suing. "In its desire to match or surpass the ratings and profits achieved by other networks in recent true crime series, CBS juxtaposed lies, misrepresentations, distortions and omissions with very few grains of truth to falsely accuse Burke Ramsey of killing his sister, JonBenét, in its docuseries The Case of: JonBenét Ramsey," Wood told Rolling Stone. "In doing so, CBS perpetrated a fraud on its viewers—there was no new investigation by the phony TV 'experts.'"