The Tragic Death Of Sean Connery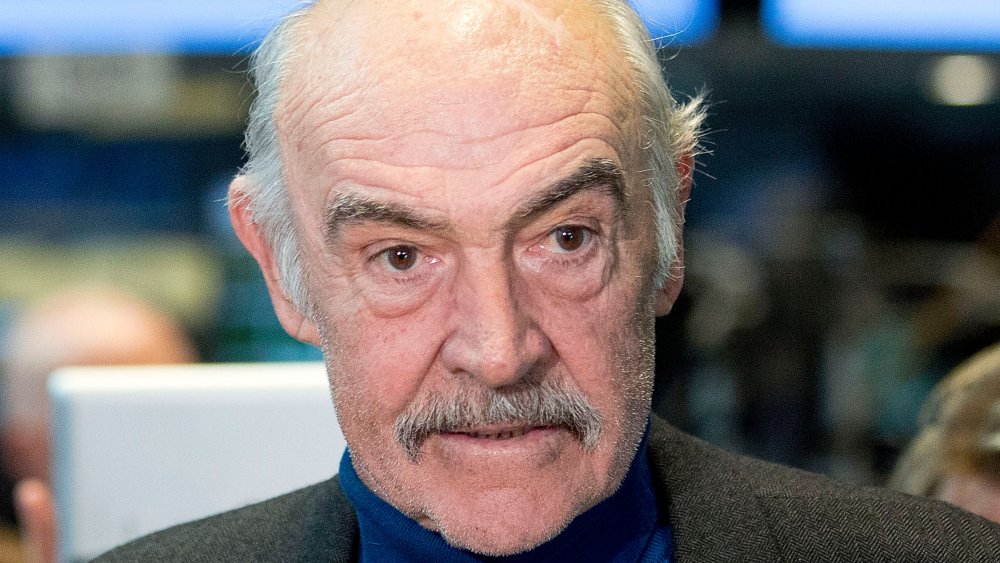 Ben Hider/Getty Images
Sir Sean Connery, the Scottish actor who made his claim to international fame as the first and most popular James Bond of the franchise, passed away on Oct. 31, 2020 at age 90. His family confirmed his death, per BBC, stating that he died "peacefully in his sleep" while in the Bahamas. While there has not been any confirmed cause of death, it is believed that the actor had been "unwell" for a long period of time. Connery is survived by his second wife, Michelle Roquebrune, and his son Jason.
Jason told BBC that his father "had many of his family who could be in the Bahamas around him" when he died in Nassau, and they are working to uncover what happened. "We are all working at understanding this huge event as it only happened so recently," Jason added. "A sad day for all who knew and loved my dad and a sad loss for all people around the world who enjoyed the wonderful gift he had as an actor."
Following the news of Connery's passing, the official James Bond Twitter account issued a statement from producers Michael G. Wilson and Barbara Broccoli, which said, "We are devastated by the news of the passing of Sir Sean Connery ... He revolutionised the world with his gritty and witty portrayal of the sexy and charismatic secret agent. He is undoubtedly largely responsible for the success of the film series and we shall be forever grateful to him."
Scroll below for more details on Connery's iconic life and career prior to his untimely death.
Sean Connery lived his life as film royalty — literally!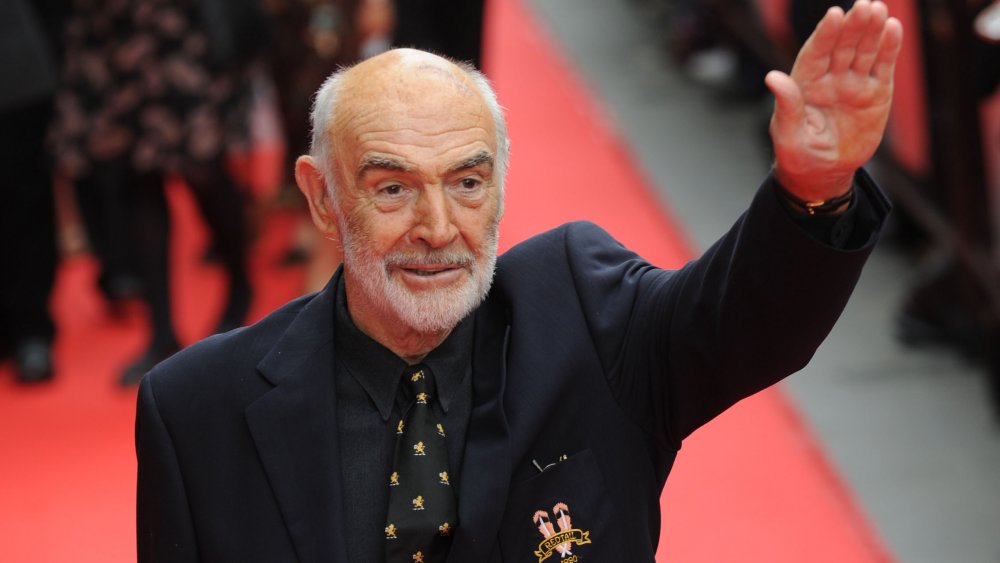 Ian Jacobs/Getty Images
Widely regarded as the first and best James Bond, Sir Sean Connery quickly became a household name in the film industry. Following stage and TV roles throughout the 1950s, the James Bond character was the actor's breakthrough role. His first appearance as 007 came in the 1962 film Dr. No. The star would later play the British spy in seven films between 1962 and 1983, including From Russia with Love (1963), Goldfinger (1964), Thunderball (1965), You Only Live Twice (1967), Diamonds Are Forever (1971), and Never Say Never Again (1983).
Connery had a hard time breaking away from the Bond character, but would later be successful in landing an Oscar award-winning role as an Irish cop in the film The Untouchables. Among his 38 awards, Connery won two BAFTA awards, three Golden Globes, and an AFI Life Achievement Award. His last on-screen role was in the 2003 superhero film The League of Extraordinary Gentlemen.
He was knighted by Britain's Queen Elizabeth II at Holyrood Palace in 2000, per ABC News. Connery, a long time supporter of Scottish nationalism and independence, urged Scotland to break away from the United Kingdom in the 2014 referendum. Upon news of his death, Scotland's First Minister Nicola Sturgeon took to Twitter to pay tribute to the actor: "I was heartbroken to learn this morning of the passing of Sir Sean Connery. Our nation today mourns one of her best loved sons." We, too, wish his family nothing but the best as they mourn the loss of this international legend.