Celebrities React To Sean Connery's Death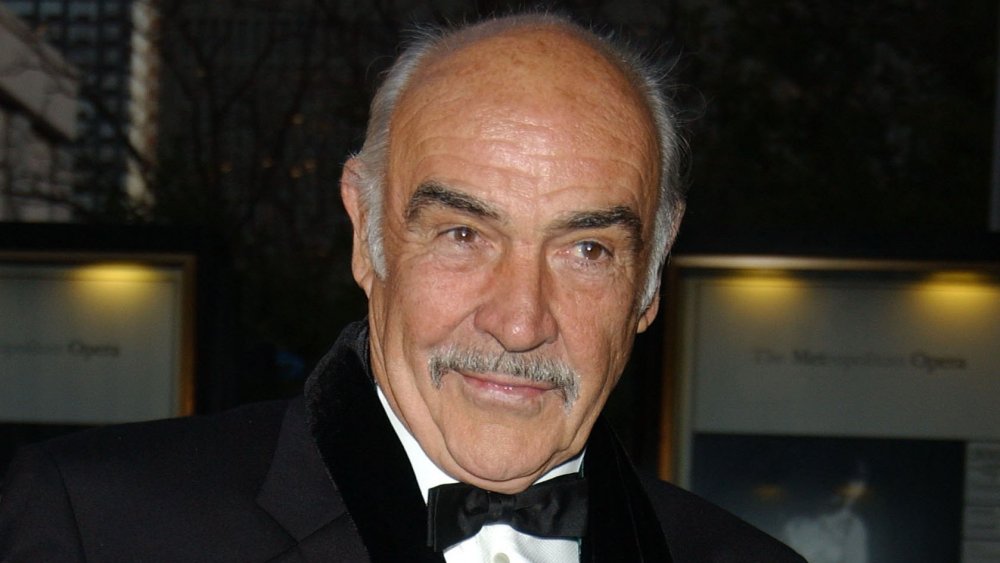 Arnaldo Magnani/Getty Images
Sir Sean Connery has passed away on Oct. 31, 2020 at the age of 90 (via BBC). Known for his work as the first James Bond, the actor has long been regarded by many as the best greatest actor to embody 007 on-screen. As news of the iconic actor's death rippled across the internet, celebrities reacted to the news of Connery's passing with a Twitter tsunami of tributes to the Scottish actor.
Hugh Jackman gave Connery an emotional tribute, tweeting: "I grew up idolizing #SeanConnery. A legend on screen, and off. Rest In Peace." Game of Thrones actor Liam Cunningham tweeted a photo of himself and Connery with the message: "This man was really good to me. They say don't meet your heroes. He exceeded all expectations. RIP Sean." Star Trek's George Takei tweeted: "Sean Connery was a movie legend, even far into his golden years. Our strongest Bonds were formed by him, and he was Untouchable. He passed today at age 90, a suave hero to the end." Read on to learn more about how Hollywood's biggest celebrities are handling Connery's death.
Sir Sean Connery was an inspiration to his fellow actors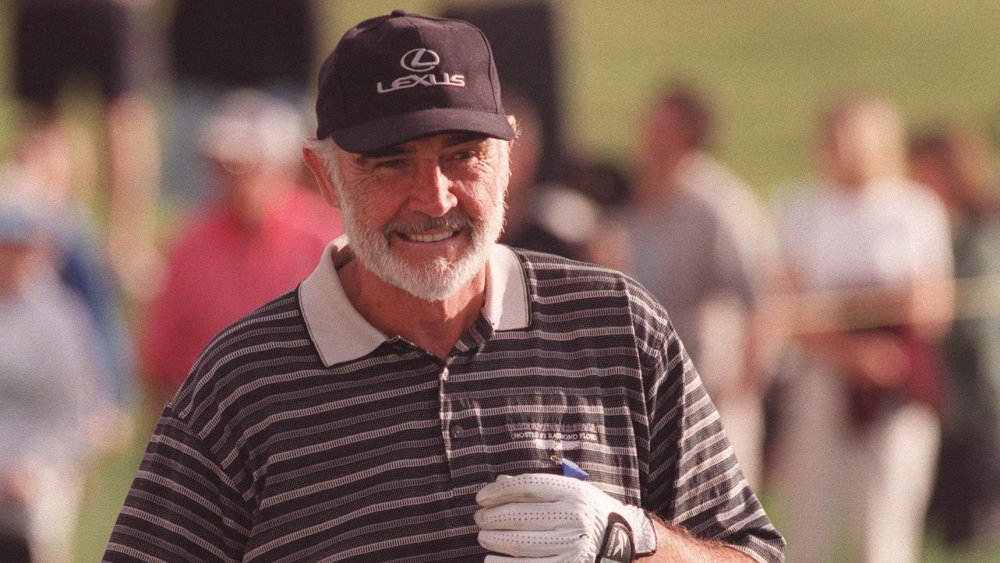 Dan Callister/Getty Images
Sir Sean Connery was an inspiration to other actors and was honored with a knighthood for his work. The Scottish actor was knighted by Britain's Queen Elizabeth II on July 5, 2000 (via ABC News). According to Gov.Uk, being knighted by the Queen is an honor awarded for "a major contribution in any activity, usually at national level. Other people working in the nominee's area will see their contribution as inspirational and significant."
Variety reported that actor Daniel Craig delivered a reverential and sweet tribute to Connery in a media statement. The current James Bond said: "It is with such sadness that I heard of the passing of one of the true greats of cinema. Sir Sean Connery will be remembered as Bond and so much more. He defined an era and a style. The wit and charm he portrayed on screen could be measured in mega watts; he helped create the modern blockbuster. He will continue to influence actors and film-makers alike for years to come. My thoughts are with his family and loved ones. Wherever he is, I hope there is a golf course."
Elizabeth Hurley posted a picture of Connery in his younger days, tweeting, "RIP the glorious Sean Connery."  Sam Neil also offered a respectful tribute to the legendary Scottish actor via Twitter: "Every day on set with #SeanConnery was an object lesson in how to act on screen. But all that charisma and power- that was utterly unique to Sean . RIP that great man, that great actor." The iconic actor will be missed by all.