The Moment Jennifer Aniston Knew Her Marriage To Justin Theroux Was Over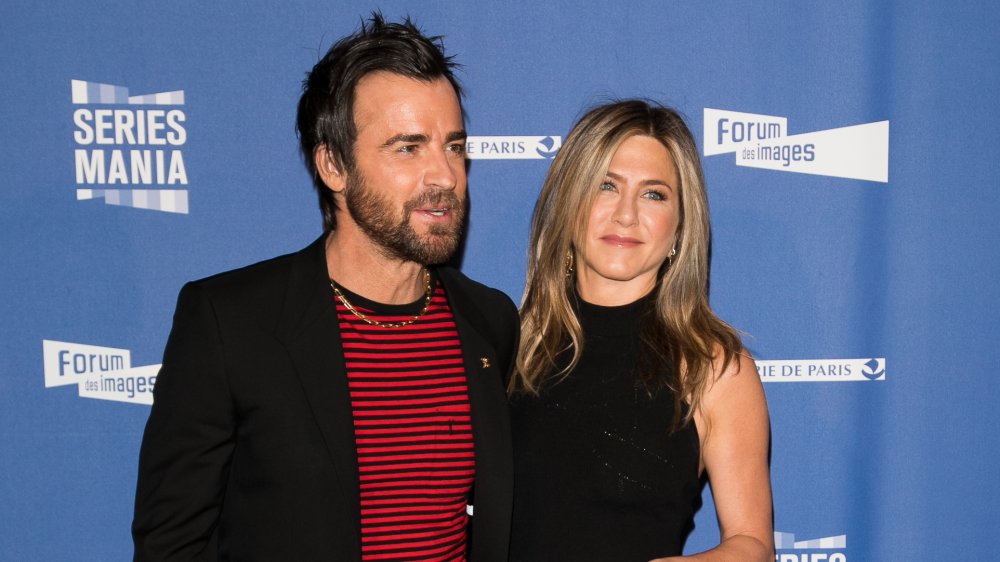 Marc Piasecki/Getty Images
It's hard not to root for everyone's favorite "friend" Jennifer Aniston. That's why it was extra tough when her happily-ever-after with actor Justin Theroux didn't work out. The two announced their split in February 2018, a decision they told the Associated Press that they "mutual and lovingly made" at the end of 2017.
According to Us Weekly, the two had met on the 2007 set of Tropic Thunder, but did not begin dating until 2011 after they filmed Wanderlust together. They later got engaged in 2012 and married in 2015 in a secret ceremony at their California home. The pair would even often gush about each other in interviews. Aniston told Women's Wear Daily (via Us Weekly) that her husband was "so beautiful and handsome." The Horrible Bosses star added, "I love that his eyeballs are so beautifully captured because those eyes just knock me out every day."
As for The Girl on the Train actor, he raved about how Aniston handles media scrutiny in the Sunday Times, saying, "I'm very proud of her for that, for the way she handles herself. So in a weird way, it's an honor to stand behind her. Truly, in that sense, she's amazing." So, what went wrong between the talented twosome?
Jennifer Aniston and Justin Theroux had different lifestyles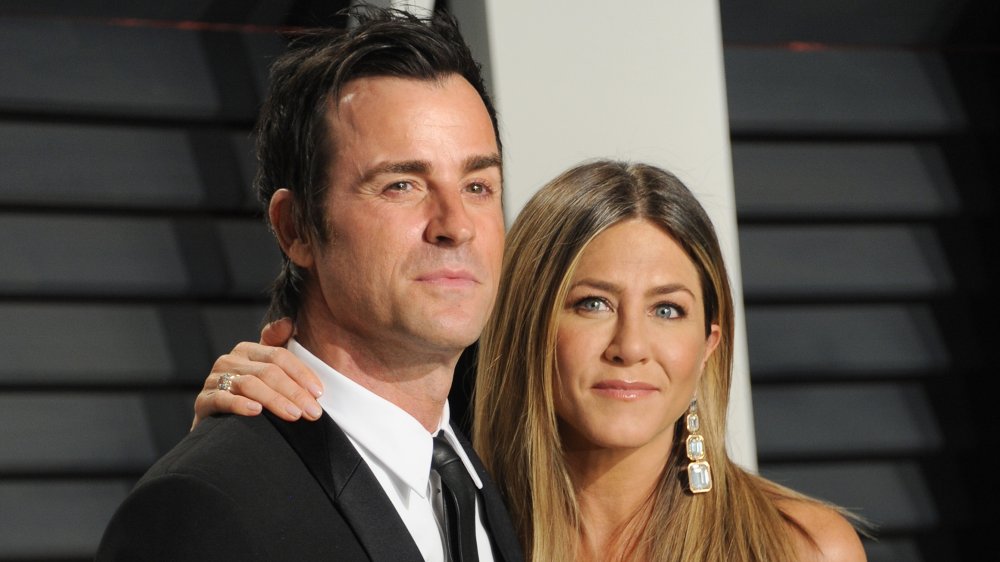 Gregg Deguire/Getty Images
While Jennifer Aniston and Justin Theroux may have gushed about each other in interviews, behind closed doors it was a different story.  According to Us Weekly, sources said the Friends star "knew Justin wasn't happy and gave him as much space as he needed." And it was a lot of space. Theroux apparently remained living in his bachelor pad in New York City, while Aniston stayed in their LA home. But when that living arrangement didn't work, Aniston knew it was over.
Sources told Us Weekly that with their different lifestyles and with the living arrangement, "it became clear they weren't meant to be married." In the same interview, the sources elaborated that Theroux was happy living in New York without Aniston, and that the We're the Millers actress was always "a California girl at heart." They also didn't share the same hobbies, with the American Psycho actor reportedly preferring motorcycles and tattoos, and Aniston being more into yoga and facials. 
Despite Aniston apparently already knowing it was over, they did try a "last-ditch effort" to save their marriage. According to Us Weekly, the couple took a final trip to Mexico to work things out, but they each ended up spending more time with friends who were on the trip instead of each other.
Jennifer Aniston and Justin Theroux even spoke about their split differently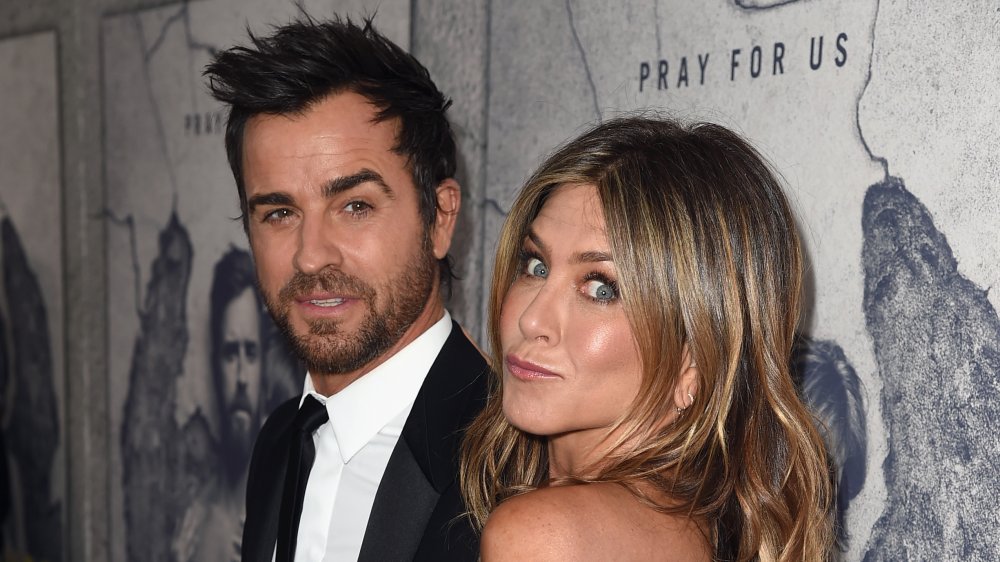 Kevin Winter/Getty Images
Jennifer Aniston and Justin Theroux released a mutual statement after they broke up. The statement said in part, "we are two best friends who have decided to part ways as a couple, but look forward to continuing our cherished friendship." The Mulholland Drive actor echoed that statement in an interview with the New York Times in September 2018, saying, "it was heartbreaking, only in the sense that the friendship would not be the same, as far as just the day to day." 
Aniston did not share that sentiment, choosing to not focus on the heartbreak. "The misconceptions are "Jen can't keep a man," and "Jen refuses to have a baby because she's selfish and committed to her career." Or that I'm sad and heartbroken. First, with all due respect, I'm not heartbroken," the actress told In Style in August 2018, following their split. She also added that "no one knows what's going on behind closed doors."
Fans of the two stars may be the most heartbroken, but if Theroux and Aniston are happier being single, then we should all Just Go with It.