Justin Theroux Breaks Silence On Jennifer Aniston Split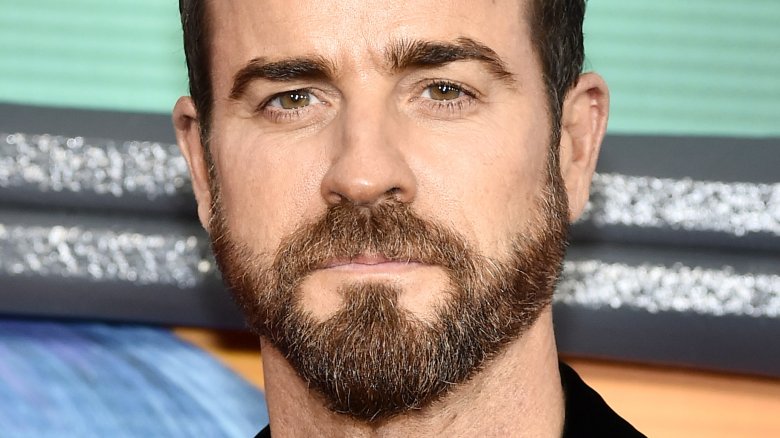 Getty Images
Actor Justin Theroux is publicly addressing his headline-making split from Jennifer Aniston for the first time.
While speaking with The New York Times on Saturday, Sept. 22, 2018, the Leftovers star broke his silence on the former couple's mutual decision to call it quits.
"The good news is that was probably the most — I'm choosing my words really carefully — it was kind of the most gentle separation, in that there was no animosity," Theroux told the publication. "In a weird way, just sort of navigating the inevitable perception of it is the exhausting part."
While echoing his famous ex, who previously slammed misconceptions about their breakup just last month, the Girl on the Train star explained that the "big" and "salacious" rumors surrounding the end of their marriage didn't reflect the reality of the situation. "Neither one of us is dead, neither one of us is looking to throw hatchets at each other," he said. "It's more like, it's amicable. It's boring, but, you know, we respected each other enough that it was as painless as it could be."
Theroux, 47, and Aniston, 49, had tied the knot in a secret ceremony in August 2015 after first getting together in 2011. However, as Nicki Swift previously reported, the former couple shocked fans when they revealed they were splitting up in mid-February of this year, having gone their separate ways in late 2017. At the time, the two released a joint statement in an effort to reduce the above-mentioned speculation. "Normally we would do this privately, but given that the gossip industry cannot resist an opportunity to speculate and invent, we wanted to convey the truth directly," it read in part. "Whatever else is printed about us that is not directly from us, is someone else's fictional narrative."
During his recent interview, Theroux called his separation from Aniston "heartbreaking" in the sense that it's understandably affected the dynamic of their friendship. However, he added, "But the friendship is shifting and changing, you know, so that part is something that we're both very proud of." As for the Maniac actor's dating life these days, Theroux simply quipped, "Is this the part where I coyly raise an eyebrow and not answer the question?"
We're glad to hear that, despite their split, things between Theroux and Aniston are okay. Now if only all celebrity romances could end on such good terms...