The Reason Julia Roberts Refused To Kiss Nick Nolte In I Love Trouble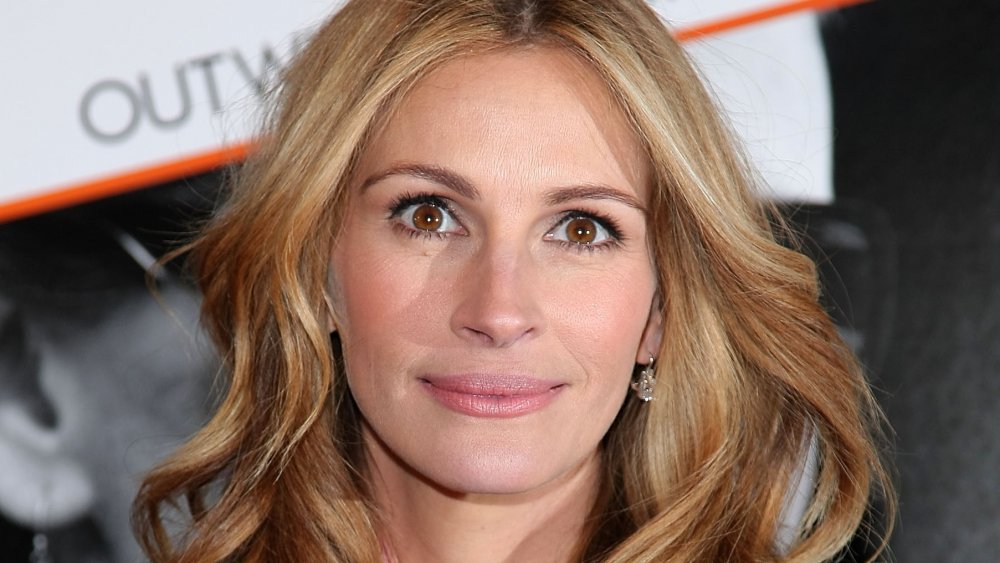 Michael Loccisano/Getty Images
When it comes to starring in romantic comedies, actress Julia Roberts is a literal professional, and has delighted viewers with classics like My Best Friend's Wedding, Runaway Bride, and Pretty Woman. However, Roberts reportedly had a less than romantic experience when filming I Love Trouble, mainly because she didn't get along with her on-screen love interest, Nick Nolte. In fact, it's thought that Roberts pretty much refused to kiss her co-star, and neither actor has let the feud go in the intervening years.
The 1994 movie focused on two rival newspaper reporters based in Chicago, and was co-written by rom-com icon Nancy Meyers, who's responsible for such films as The Holiday, Something's Gotta Give, and It's Complicated. However, I Love Trouble isn't one of Meyers' most beloved movies, and that might have something to do with Roberts and Nolte. According to The Telegraph, Roberts and Nolte's "mutual distaste translated into a distinct lack of on-screen chemistry," which reportedly led to the pair "having to shoot some of their scenes separately."
Here's everything you need to know about why Julia Roberts didn't want to kiss Nick Nolte in I Love Trouble.
Julia Roberts doesn't love Nick Nolte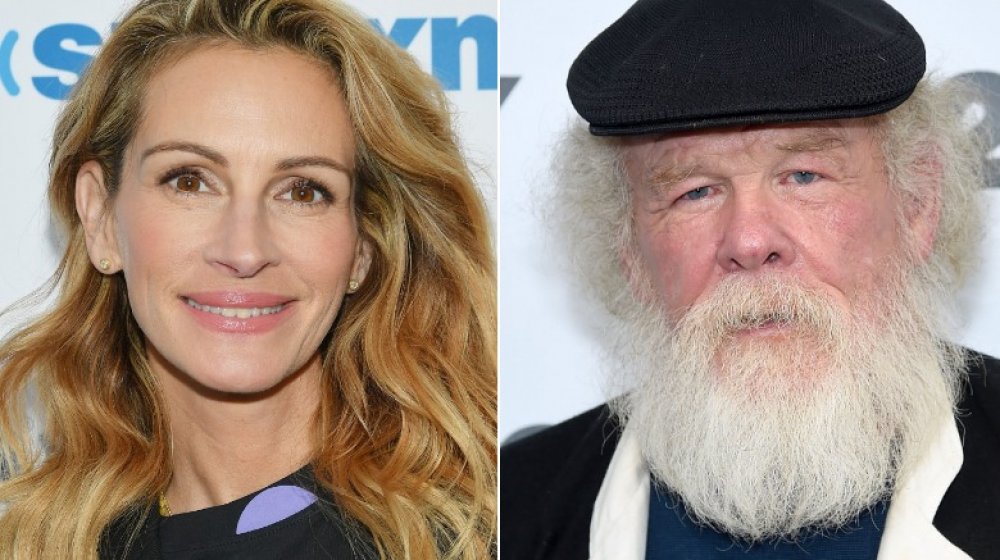 Mike Coppola, Jamie Mccarthy/Getty Images
Julia Roberts has been frank about her dislike of her former co-star Nick Nolte, so it's perhaps unsurprising that she reportedly didn't enjoy kissing him in I Love Trouble. During a 1994 interview with The New York Times, Roberts said of Nolte, "From the moment I met him we sort of gave each other a hard time ... and naturally we get on each other's nerves." But when it came to her true feelings, Roberts didn't hold back and said that, while Nolte can be "completely charming and very nice ... he's also completely disgusting." Ouch.
Roberts didn't elaborate on how exactly Nolte had been "disgusting" to her during the movie, but it's safe to assume that she didn't want to kiss him. She did, however, appear to backtrack on her comment slightly, possibly knowing that it might aggravate her fellow performer. "He's going to hate me for saying this, but he seems [to] go out of his way to repel people. He's a kick," she told The New York Times. Way to soften the blow, Julia. According to Us Weekly, Nolte wasn't all that impressed with Roberts' review of him, and reportedly responded, "It's not nice to call someone 'disgusting.' But she's not a nice person. Everyone knows that."
Julia Roberts does a mean impression of Nick Nolte — literally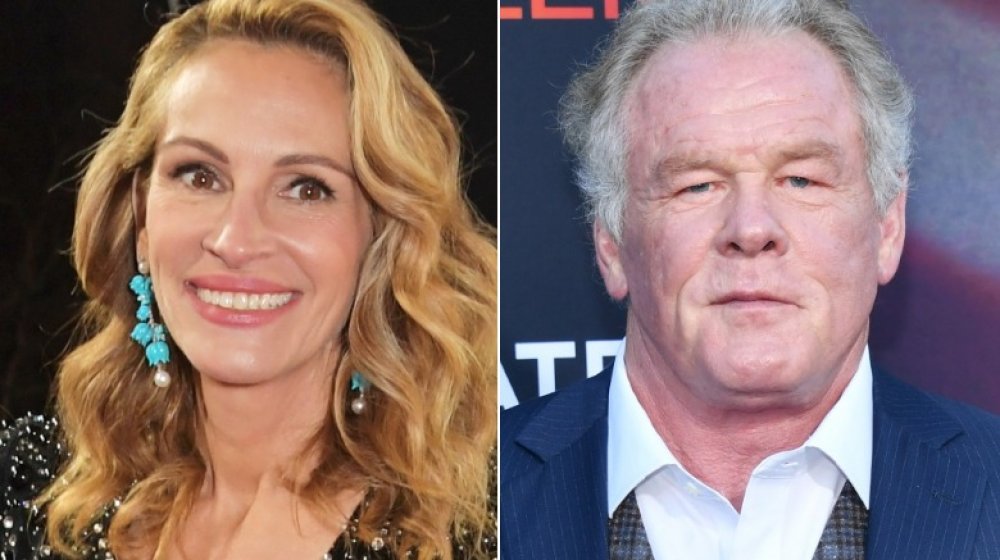 David M. Benett, Amy Sussman/Getty Images
According to reports, Julia Roberts' feud with Nick Nolte on the set of I Love Trouble got so intense during filming that the actors tried to stay out of each other's way as much as possible. In 1994, the Los Angeles Times reported that, according to people working on the movie set, "Nolte and Roberts didn't get along," like, at all. The publication continued, "[T]empers flared early on, peppered with a few Roberts tantrums along the way. Roberts reportedly wasn't thrilled with Nolte's machismo, so she would deride and insult her co-star." 
Basically, it's safe to assume that both actors were well aware of how the other felt about them, and kissing was not in the cards. Sources also suggested to the Los Angeles Times that Nolte "became so annoyed with [Roberts'] attitude that he would do things to agitate her even more. The discord was so intense ... the two played more to stand-ins than to each other."
Roberts and Nolte haven't worked together since the '90s, but that doesn't necessarily mean that all is forgiven and forgotten. During a 2009 interview with David Letterman, Roberts proceeded to do an impression of a former co-star that was later revealed to be Nolte, according to The Telegraph. Per HuffPost, Roberts' story involved "an unnamed co-star who went on a screaming rant against the director. She got bleeped as she repeatedly quoted the guy screaming" expletives on set. Based upon the evidence, it's probably best if Roberts and Nolte give each other a wide berth for the foreseeable future.