Strange Things About RHOP Star Ashley Darby's Marriage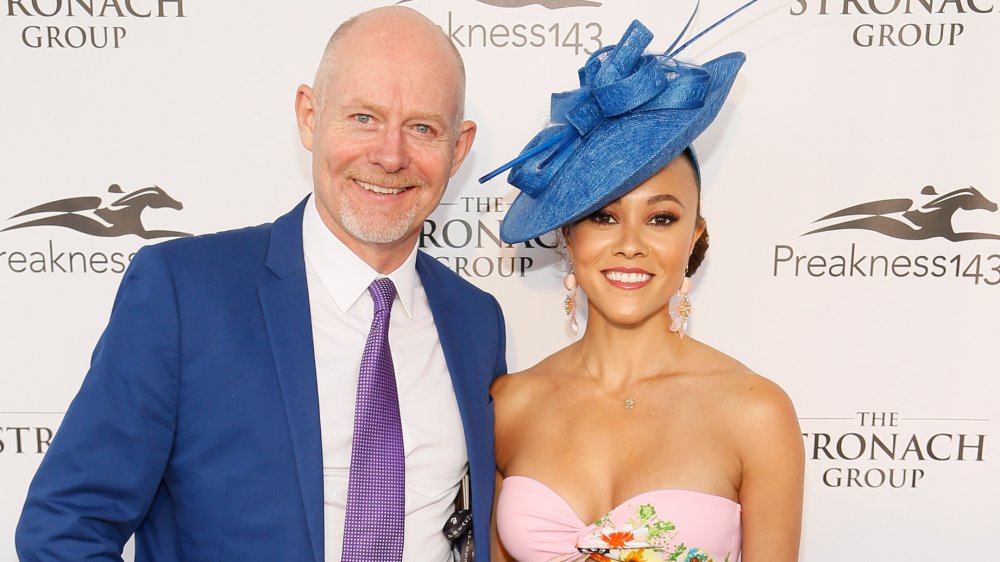 Paul Morigi/Getty Images
Ashley Darby and Michael Darby's marriage has been at the center of The Real Housewives of Potomac drama ever since she joined the show for its pilot season in 2016 — and it might actually be more interesting than any other couple or feud on the show. The Darbys were married in 2013, as some die-hard reality TV fans might remember, and Ashley was even on TLC's Say Yes to the Dress before her big day. She later told The Daily Dish, "It was so fun doing Say Yes to the Dress. I applied on a whim. I didn't think I would actually make it. But then I thought, a 29-year age difference [with my husband, Michael Darby], I was a beauty queen, like OK, hello, this is a recipe for a good show." 
She's not wrong there. Yes, the Darbys' large age difference has always made some people a little bit skeptical of this reality TV marriage, but that isn't even the strangest thing about their relationship. These two may be entertaining, but they're also perplexing, to say the very least ... and there's much more to it than their doomed Australian restaurant and emu wraps. 
Ashley Darby has defended her husband through multiple scandals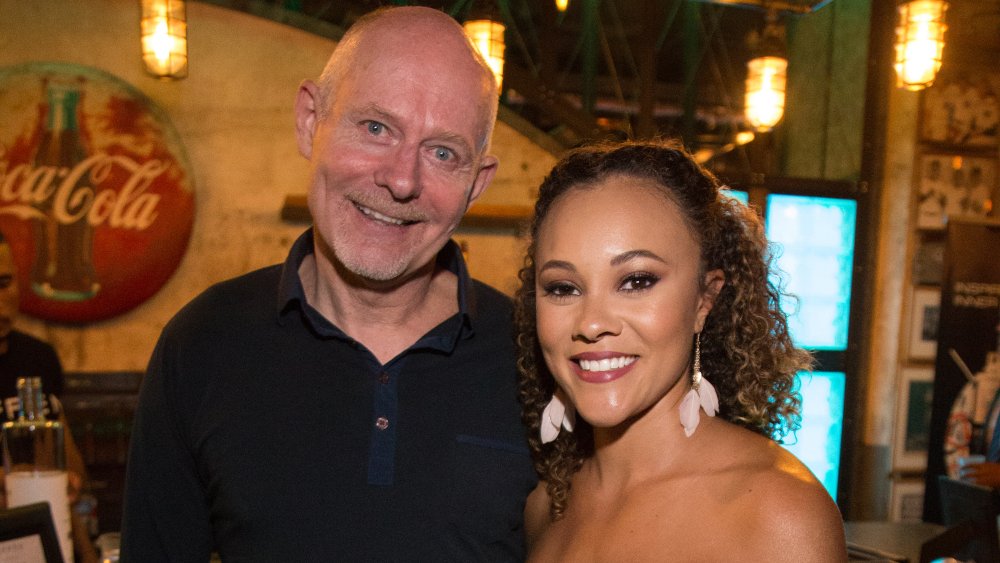 Brian Stukes/Getty Images
Ashley Darby and her husband, Monument Realty co-founder Michael Darby, have actually separated before, but they are thankfully now "in a better place," according to The Real Housewives of Potomac star's July 2020 interview with E!. Indeed, after welcoming little baby Dean in 2019, Ashley announced in September 2020 that they were expecting their second child. But that doesn't mean that the Darbys have had an easy time of it over the past couple years. 
Throughout Season 4 of RHOP, Michael was accused of sexual assault — namely, allegedly "grabbing and groping" a cameraman's butt during filming. Per People, the crew member in question brought charges against him, but they were later dropped in October 2018. For her part, Ashley maintained her husband's innocence throughout the ordeal. However, additional allegations soon surfaced: other cast members claimed that Michael had touched former castmate Katie Rost's husband's butt in 2016, for instance, and they also reportedly "overheard" Michael saying that he wanted to perform fellatio on Robyn Dixon's husband, Juan Dixon, according to R Online. 
Given that the charges were dropped and Ashley stood by her man, you'd think Michael would have learned his lesson. Not so, alas.
RHOP star Ashley Darby asked for a post-nuptial agreement
After Ashley Darby defended her husband, Michael Darby, throughout Season 4 of The Real Housewives of Potomac, she was in no way ready to take anymore alleged nonsense from him in Season 5. However, in the first half of the season, Michael was reportedly caught in his underwear in a hotel room with another woman after a night out at a strip club. The alleged photos leaked in May 2020, leading Ashley to confront him in an episode that aired that September.
During the conversation, Michael attempted to defend his alleged cheating, telling Ashley that he felt they'd "lost [their] intimacy" after son Dean was born the year before, according to The Daily Dish. However, Ashley wasn't having it and told Michael of the alleged incident, "You did not think anything about me. I was so far from your mind in that moment. So far. And so was Dean. You weren't even considering either of us." She added, "We're not gonna stay together just for Dean. If I find out anything else, it will be catastrophic for our relationship." 
Ashley later told Michael that she wanted a post-nuptial agreement, saying (via E!), "Something that would be protecting Dean and me in the event that this happens again." Michael agreed to look into it, which hopefully means that he's done with his alleged philandering ways. As of this writing, the Darbys are seemingly in a good place as they await their second child's arrival.