Why Monique Samuels And Charrisse Jordan Aren't Friends Anymore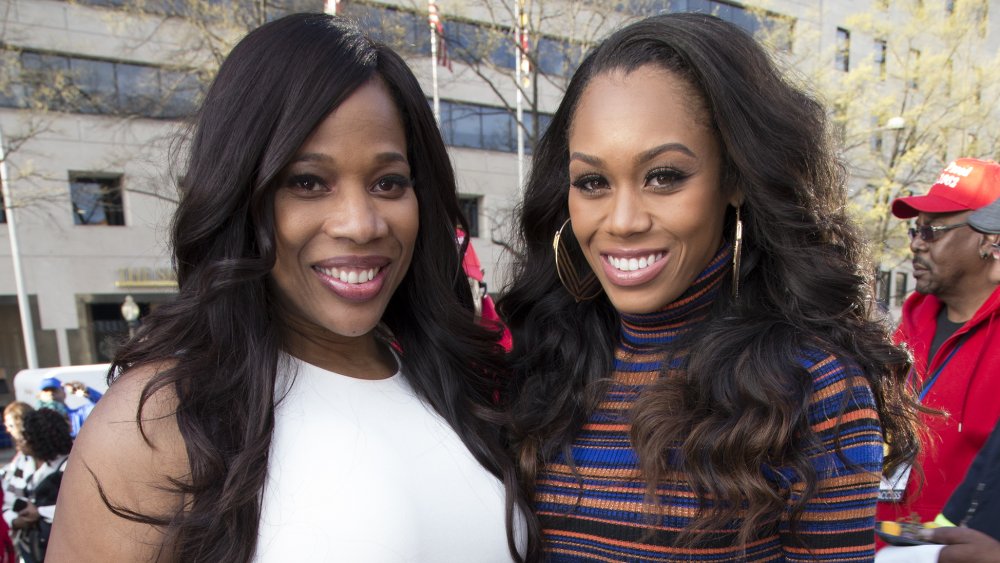 Brian Stukes/Getty Images
The women of The Real Housewives of Potomac have long histories together, even though they've only been on Bravo for a shorter time than most of the other Housewives franchises. In Season 5, much of the main drama has revolved around a fight between Monique Samuels and Candiace Dillard, but them coming to blows didn't just come out of nowhere — at least, if you believe what Monique has to say about their situation. 
But before you can understand why the reality star has so much beef with Candiace, we need to dive into the offscreen drama between Monique and Charrisse Jordan. Bravo fanatics may remember that Charrisse was a member of the original RHOP cast, but took on a smaller role as "friend" of the Housewives in Season 3. She didn't show up at all in Season 4, and in the first half of Season 5, Charrisse has appeared only in name as the women talk about how she fits into the Monique and Candiace feud. 
So, what exactly went down? This is why Monique Samuels and Charrisse Jordan aren't friends anymore.
Did Charisse Jordan spread rumors about Monique Samuels?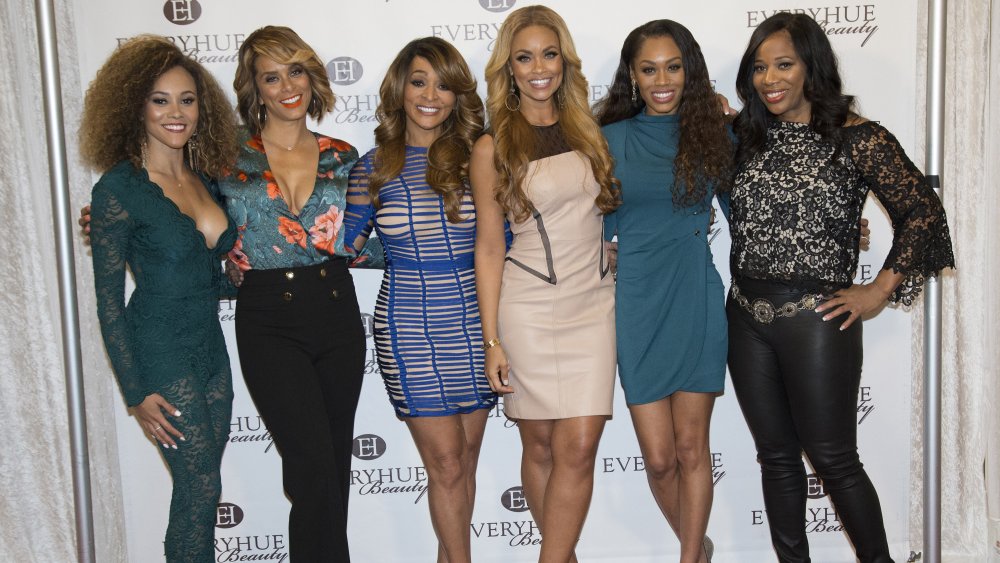 Brian Stukes/Getty Images
Monique Samuels wouldn't discuss why she and Charrisse Jordan were no longer friends in her RHOP Season 5 confessionals, but fellow castmate Gizelle Bryant was more than happy to dish on why the two women were at odds with each other in an August 2020 episode.
According to Gizelle, Charrisse reportedly spread a rumor (which she denied doing, per People) that Monique and her trainer were spending a lot of time together and were a bit "too close," seemingly implying that something romantic might have been going on. The problem? Monique is very much married to hubby and former NFL player Chris Samuels, and similarly denied the hearsay.
While Monique and Charisse were in the midst of their feud, though, Monique's former friend, Candiace Dillard, was apparently getting closer to Charrisse, going so far as to invite her to a Season 5 wedding anniversary party that Monique attended. Per Screen Rant, Monique told the Bravo cameras, "If we're supposed to be friends but you purposely pursue a friendship with someone who you know I don't get along with — you're literally planning and plotting behind my back." That could have been the impetus behind Monique's anger with Candiace, though the latter claims that she meant no harm and didn't know that Charrisse and Monique were going at it so hard offscreen, per ET. 
It doesn't seem like the beef has been resolved either, even after Season 5 wrapped filming. 
Monique Samuels and Charrisse Jordan haven't been friends for years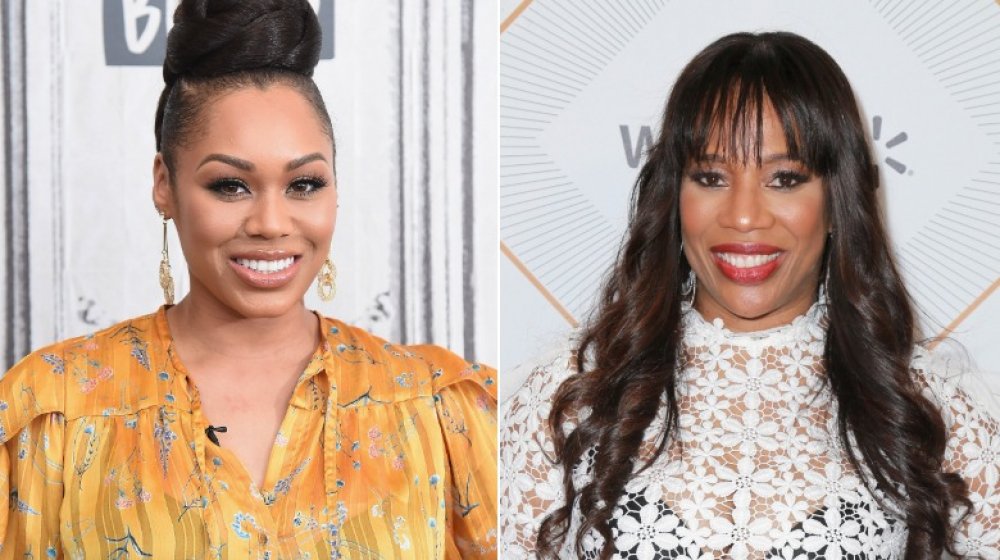 Gary Gershoff, Leon Bennett/Getty Images
Monique Samuels and Charrisse Jordan haven't been friends since some time, per an appearance the latter made on Watch What Happens Live (via Reality Tea) back in 2018. "Today, we are not in a good space," Charrisse said at the time. "Unfortunately you know ... I really did adore Monique and it really went bananas. No, we're not friends."
Things haven't gotten any better, either. As Season 5 began airing, Charrisse tweeted in the summer of 2020, "I am so happy that [Monique] is no longer crying about her bird running away and has gone on Live to talk about me. I'm not thinking about you or your lies boo. You'll fool some but the truth always prevails." This was in reference to Monique's missing pet bird. (T'challa has since returned home, fans will be happy to know.) 
During a Season 5 confessional, Monique confirmed that she hasn't forgiven her old friend. "Charrisse has been facilitating nasty rumors about me and my family. Why would I wanna be around that?" she said (via The Daily Dish). Monique added, "I am not talking about Charisse. I'm done talking about that. Not talking about that." But even if Monique is done with her, it seems as though Charrisse is bound to continue to loom over the RHOP drama for some time to come.