How Old Is Klaus From The Originals And Who's His Wife In Real Life?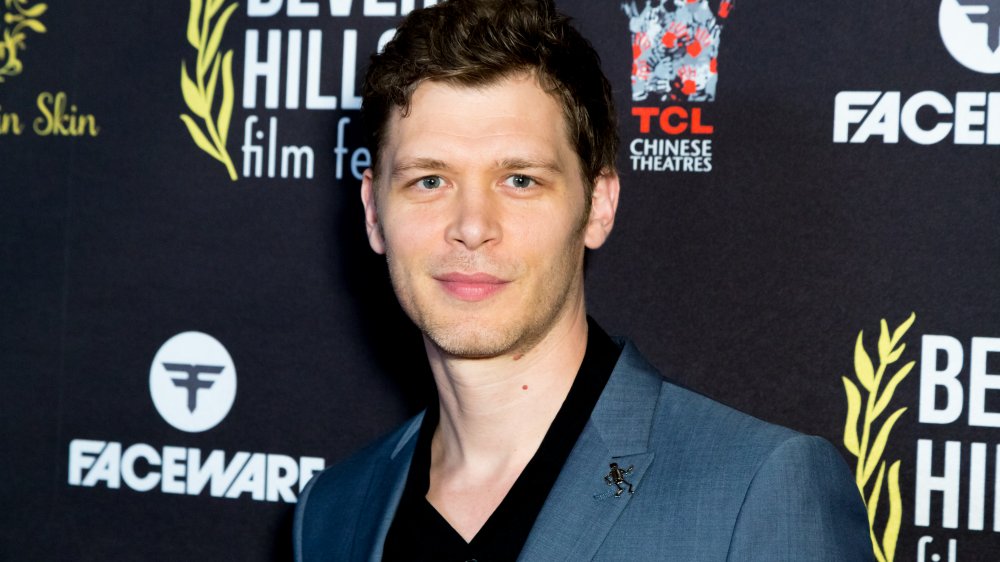 Greg Doherty/Getty Images
When the Twilight franchise ushered in the vampire boom in 2008, The Vampire Diaries was one of the first TV shows to capitalize on the public's passion for the supernatural monsters a year later. Rather than sliding into obscurity as "just another show about vampires," the pilot became the most-watched premiere in the CW network's history, thanks in part to the actors' chemistry and natural charisma, as Forbes noted. 
In Season 2, Joseph Morgan joined fellow vamp hotties Ian Somerhalder and Paul Wesley as the centuries-old, vampire-werewolf hybrid named Klaus Mikaelson. Morgan described his character to Entertainment Weekly as "a guy that you just wouldn't want to be in a room with because you never knew what he was gonna do. He could kiss you or kill you, and it would be the same thing to him."
Throughout eight seasons, Morgan's character endeared himself to viewers with his indomitable swagger, devious schemes, and (occasional) shows of vulnerability. In fact, Klaus and the rest of his powerful Original family members were so popular that they drove a series spinoff, appropriately named The Originals. Although Klaus heroically sacrificed himself at the end of The Originals, the actor got his real-life happy ending when he met his wife on Season 3 of The Vampire Diaries. Let's take a closer look at Morgan's sweet love story.
Joseph Morgan found 'true love' at work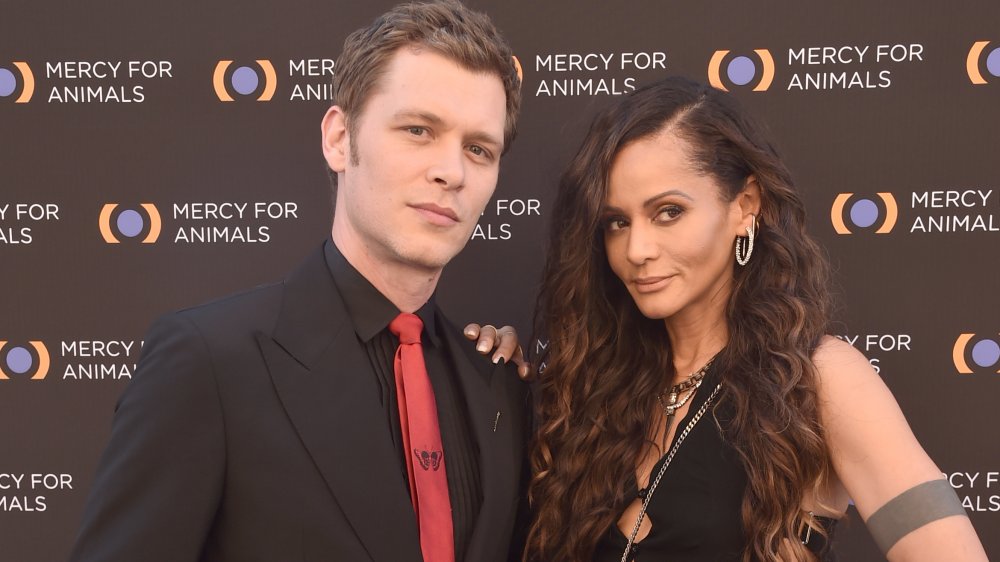 Alberto E. Rodriguez/Getty Images
Joseph Morgan met his wife, Persia White (pictured right), on Season 3 of The Vampire Diaries when she joined the cast as Abby Bennett Wilson, according to Bustle. Because White only appeared on a few episodes of the show, the actors did not have much working overlap. Per the outlet, they were initially tight-lipped about their relationship, though by 2014, had begun flaunting their couple status on social media before marrying later on that same year. 
Bustle reported that after Morgan proposed to White in May, the couple released a joint statement expressing their appreciation for "those of you who have supported our wild, creative, passionate and unlikely relationship. We have found a rare and precious thing: true love. We wish you all the same."
At the time of this writing, Morgan is 39 years old, and White is 48 years old. To date, the pair have been married for six years and regularly post glowing tributes to one another.
Persia White and Joseph Morgan are a dynamic duo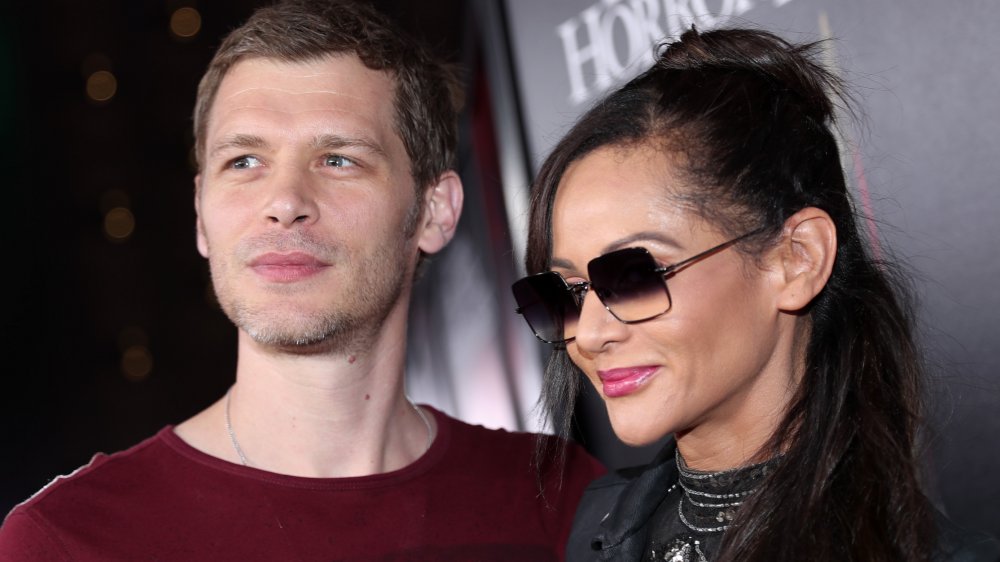 Rich Polk/Getty Images
With nearly a decade on Joseph Morgan, Persia White's career has spent more time in Hollywood as an actor and musician. And Morgan is more than happy to capitalize on White's wealth of experience! When The Originals star directed his first episode of the series in 2016, he admitted to being surprised by how "huge" the undertaking was in terms of stunts and visual effects, adding that he leaned on his wife for support. 
"My wife was just incredible during the whole process," Morgan told People. "She was just so utterly supportive. I couldn't have done it without her." Explaining that White did everything from bringing him coffee on set to talk through his ideas with him, Morgan sweetly called her "an incredibly creative force in my life."
In 2019, Morgan directed a short film, Carousel, which he co-wrote and co-starred in alongside his wife, according to Cinema Blend. The talented duo had previously produced the comedy Juice Truck, which played at the Los Angeles Women's International Film Festival in March 2019. It seems like their mutual love and admiration for one another is continuing to propel this couple to new creative heights.