The Thing Eddie Van Halen Left Behind 'Close To A Million' Of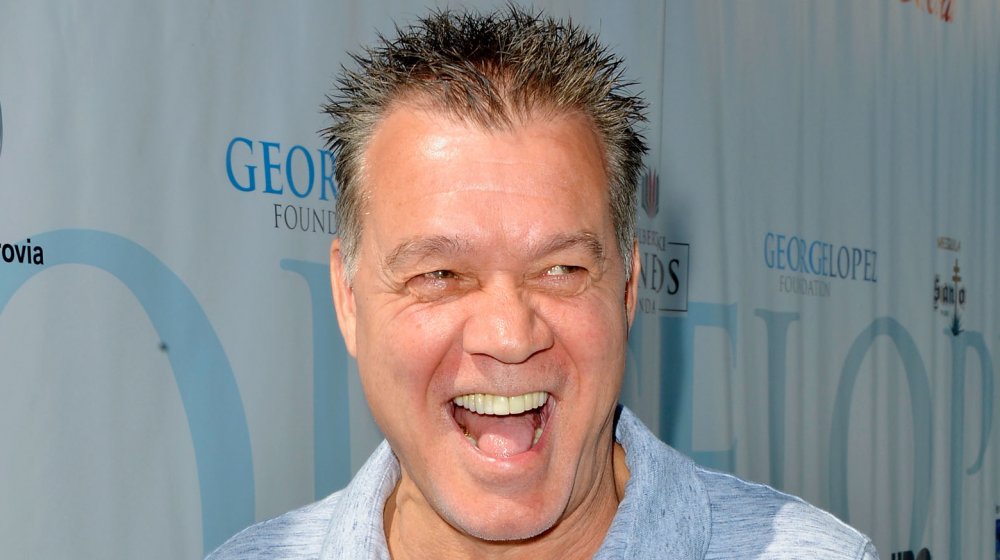 Jerod Harris/Getty Images
On Oct. 6, 2020, the world learned of the heartbreaking death of Eddie Van Halen following a two-decade-long battle with cancer. Sadly, the guitar virtuoso's rock star life was marred by tragedy from an early age, but his love of music never faltered. Even after the co-founder of Van Halen cited his use of metal picks as a possible cause of his tongue cancer, telling Billboard he used to place his brass and copper picks "in the exact place where [he] got the tongue cancer," he didn't stop writing, recording, or performing. 
He released his final album with the band, A Different Kind of Truth, in 2012 and performed one final unforgettable concert at the Hollywood Bowl in 2015. But was the rock 'n' roll icon secretly sitting on piles of unreleased music? A resurfaced 2008 confession from the Rock and Roll Hall of Fame inductee sure points to yes.
What was Eddie Van Halen hoarding 'close to a million' of?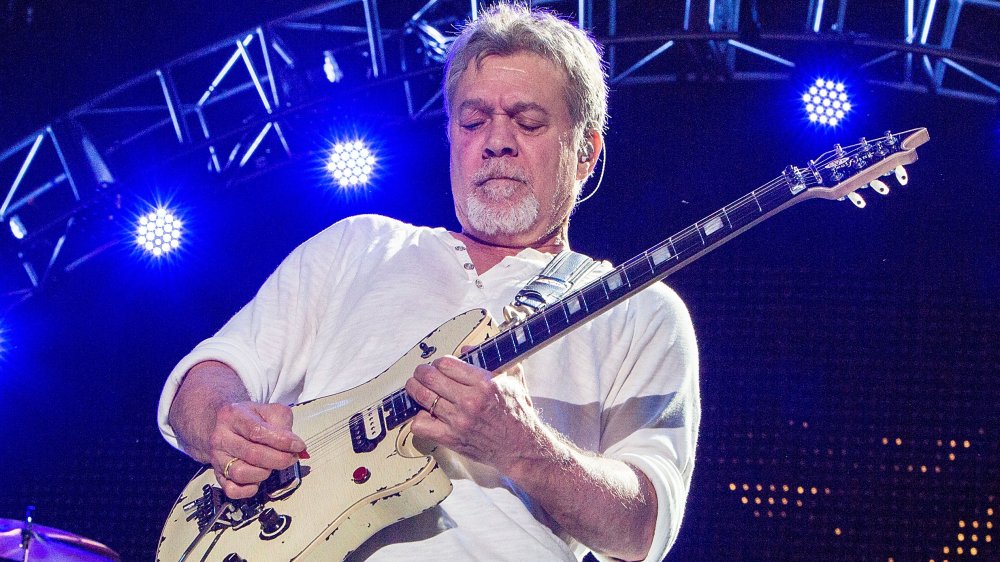 Daniel Knighton/Getty Images
In a Rolling Stone tribute published shortly after Eddie Van Halen's passing, journalist Brian Hiatt recalled an interview he had done with the rock legend back in December 2008, during which Van Halen revealed he had zero plans to stop writing. Despite losing a third of his tongue to cancer in 2000 and relapsing into alcoholism — he admitted he "became a very angry drunk" by 2004, but didn't get sober until 2008 — Van Halen couldn't be torn away from his music.
Speaking with the mag, he revealed, "I've got tons of music. Close to a million CDs, cassettes, boxes and boxes and boxes." Van Halen's statement may sound exaggerated, but it appears to be corroborated by a 1998 interview he gave to MTV News. Taking viewers inside his home studio, he showed off floor-to-ceiling shelves packed with tapes of unreleased tracks. As Van Halen revealed, the stacks were so high he needed a ladder to reach the very top — and some of the music dated as far back as the '80s.
Could new Van Halen music be on the way?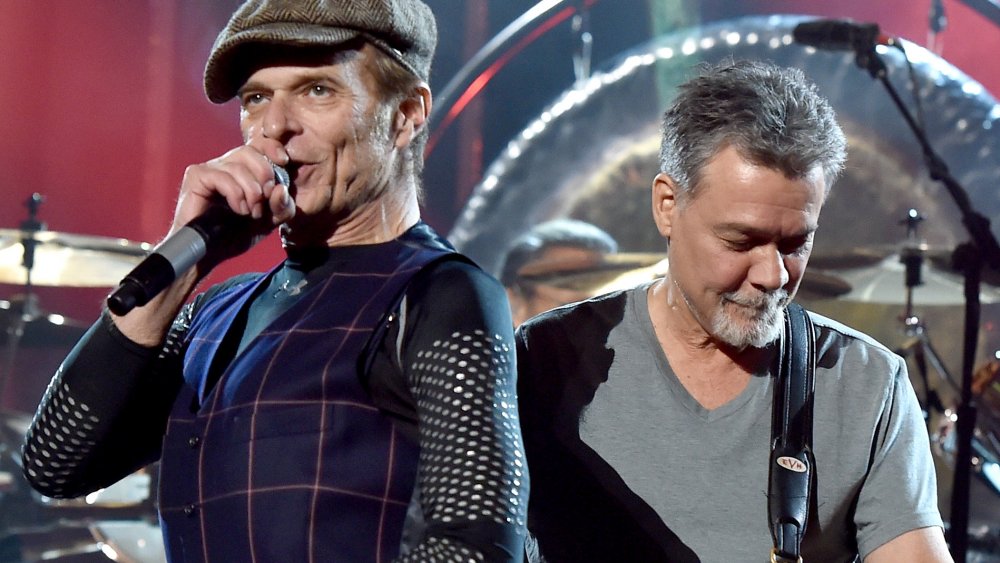 Kevin Winter/bma2015/Getty Images
Perhaps even more surprising than the sheer amount of music Eddie Van Halen amassed over the years, is the fact that it wasn't just your typical Van Halen stuff. As his second wife, Janie Liszewski, told Rolling Stone, all of those boxes contained music from a plethora of genres. As it turns out, the rock star had been recording everything from classical to world music, and he couldn't wait to share it with the world. "The stuff is gonna come out," Van Halen revealed to the outlet back in 2008. He went on to enthuse, "Hopefully people will enjoy the many sides of me. I trip on it myself."
While it's unclear if that will actually happen now that Van Halen is sadly gone, the band's manager, Irving Azoff, told Pollstar that it is possible. Explaining that Van Halen's "[son] Wolf and [brother] Alex will go up to 5150, the studio in Ed's house" to go through everything, he noted that "there's been a lot of recording over the years," but added, "I can't predict that for sure there will be anything new, but for sure they're going to look at it."