The Candidate David Letterman Says Will 'Lose It Big'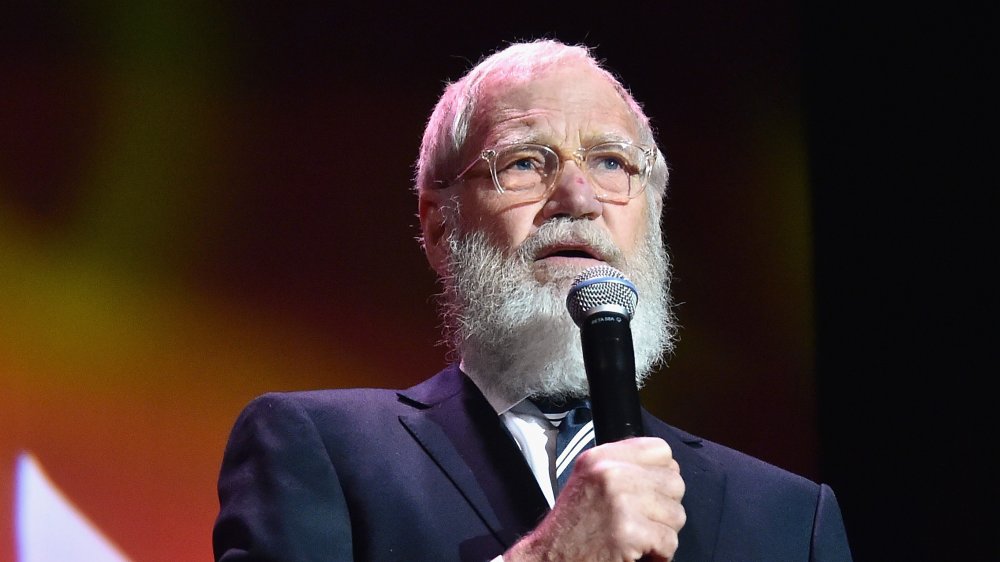 Mike Coppola/mjf2015/Getty Images
Late-night host David Letterman is no stranger when it comes to trying to predict the outcome of a presidential election. As some might recall, back in 2016, the famous comedian went on the record stating that he believed the then-Republican candidate Donald Trump had "not a chance in hell" of winning the election, according to The Hollywood Reporter. As it turned out, he was dead wrong. 
The incorrect prediction hasn't stopped Letterman from once again placing his proverbial bet on who he believes will "lose it big" this time around. During a Nov. 2, 2020, interview with Vulture, the star stated with certainty and confidence that he believed this candidate will take a big fat L in 2020. "I believe he will lose it big, and it will be a relief to every living being in this country, whether they realize it now or not. It certainly will be a relief to me and my family, and I think generally the population," he theorized. Letterman then doubled down and admitted that, although he was wrong in the past, he is now more confident than ever Trump will lose. "I don't think I'll be wrong this time," he said.
But has Letterman always disliked the president? Or is this the byproduct of a new beef? Keep reading after the jump to find out.
David Letterman regrets interviewing Donald Trump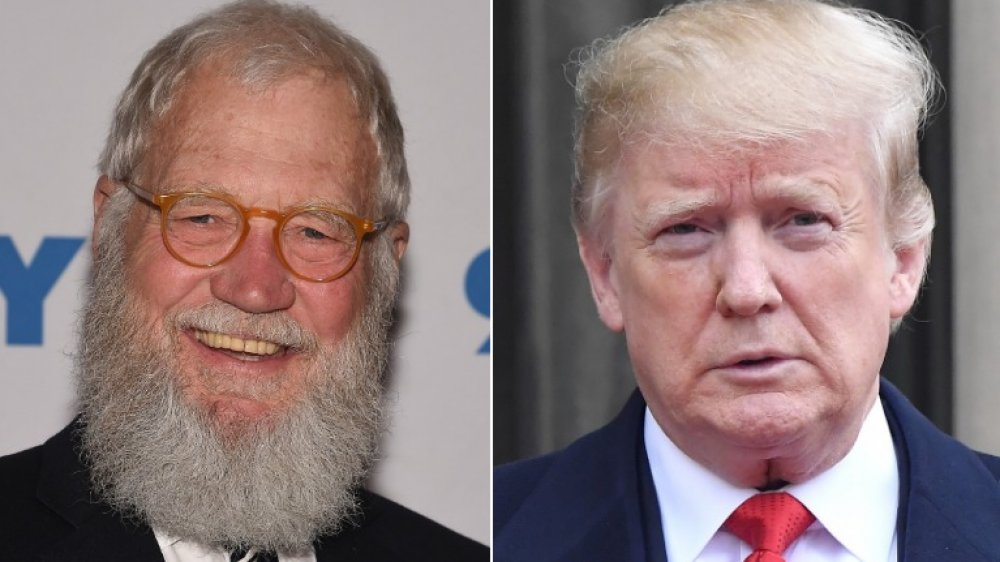 Dimitrios Kambouris, Aurelien Meunier/Getty Images
According to David Letterman, he had no idea what kind of man President Donald Trump was until after he took office in January 2017. Now he looks back at when he interviewed Trump with regret. "I had no sense that he was the soulless b****** that he's turned into," Letterman admitted during a June 2019 appearance on the Awards Chatter podcast.
Letterman is also keenly aware that complaining won't do much to improve the situation. "I'm tired of criticizing the president. I'm tired of criticizing the administration. I'm tired of moaning and hand-wringing," he reasoned. "I think this man is a bully, and bullies frighten people. But just by voting, I think that's going to be the end of it. Then I think the real fun will begin — to see what transpires after this job is taken out from under him."
Whether or not Letterman's prediction proves to be correct remains to be seen as of this writing. But, hey, maybe if he's right, he can start moonlighting as a fortune teller or even implement psychic reading segments into Netflix's My Next Guest Needs No Introduction with David Letterman.