How Old Is Clarke From The 100 And Who Is Her Husband?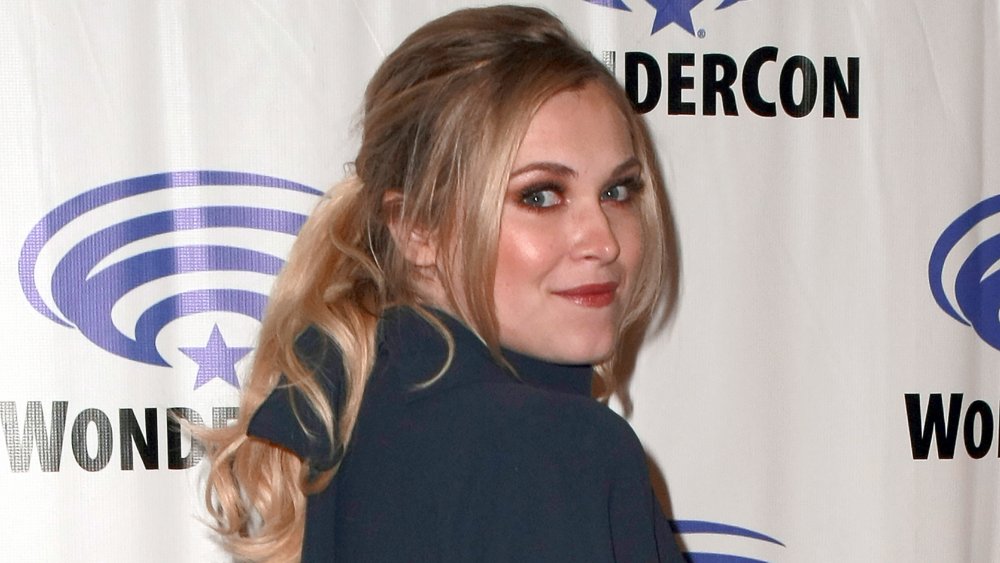 Paul Butterfield/Getty Images
Anyone familiar with the CW's post-apocalyptic sci-fi show, The 100, will likely recognize the lead character, Clarke Griffin. A feisty blonde, Griffin kicks off the series as the de-facto leader of a group of 100 teens who are exiled from their spaceship home and sent to a nuclear Earth to determine whether or not it's suitable for human life. According to Entertainment Weekly, the show debuted in 2014 amid the dystopian frenzy, meaning that it passed under the radar amid box office hits like The Hunger Games and Divergent franchises. But after landing on Netflix in 2016 (timed to the premiere of Season 3), "the show's popularity skyrocketed," Entertainment Weekly reported.
When The 100 got a taste of critical success, the cast dealt with a spike in popularity, too. Australian actor Eliza Taylor, who plays heroine Clarke Griffin, told the outlet that the show's stars got "a lot of new fans." She added, "It just took a while for people to let go of what they thought the show was."
Beyond making Taylor a household name, The 100 also introduced her to her husband. So, how old is Eliza Taylor, and how exactly did she and her spouse meet? Let's take a look.
Eliza Taylor catapulted to success in her 20s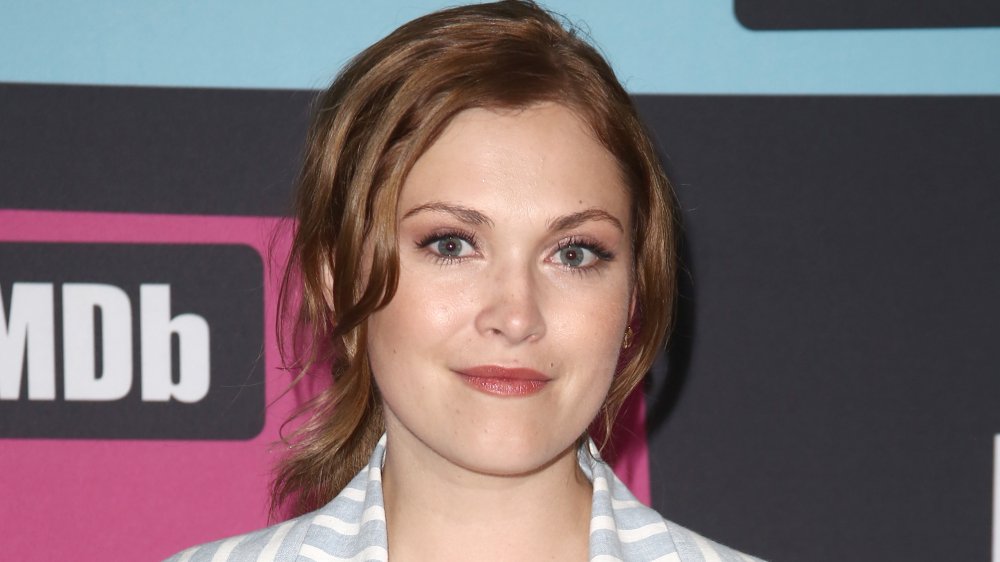 Tommaso Boddi/Getty Images
Eliza Taylor celebrated her 31st birthday on Oct. 24, 2020. But before we dive deeper into Taylor's present, let's rewind: Like many Australian actors, she got her start on soap operas, appearing as Janae Timmins on Neighbors in 2005. Opening up to Starburst Magazine, Taylor revealed that she left Australia in search of fresh opportunities, feeling that she was getting typecast as Janae and pigeonholed as "the blonde ditzy girl one too many times." When it came to landing her part on The 100, Taylor's audition was a little unorthodox.
"I didn't actually audition," Taylor explained to Starburst Magazine. "I'd been living in LA for about a month and my credit card was stolen and all my money was taken ... and I was ready to pack my bags and go back to Australia ... and then I got a call from my manager to say that an audition I'd done months ago for a film had been looked at by the producers of this TV show called The 100 and they wanted me to go in for a reading the next day. ...Before I knew it I was on a plane to Vancouver to shoot the pilot and my whole life changed."
At the time of scoring the part in 2014, Taylor was 24 years old.
Eliza Taylor and her husband bonded over heartbreak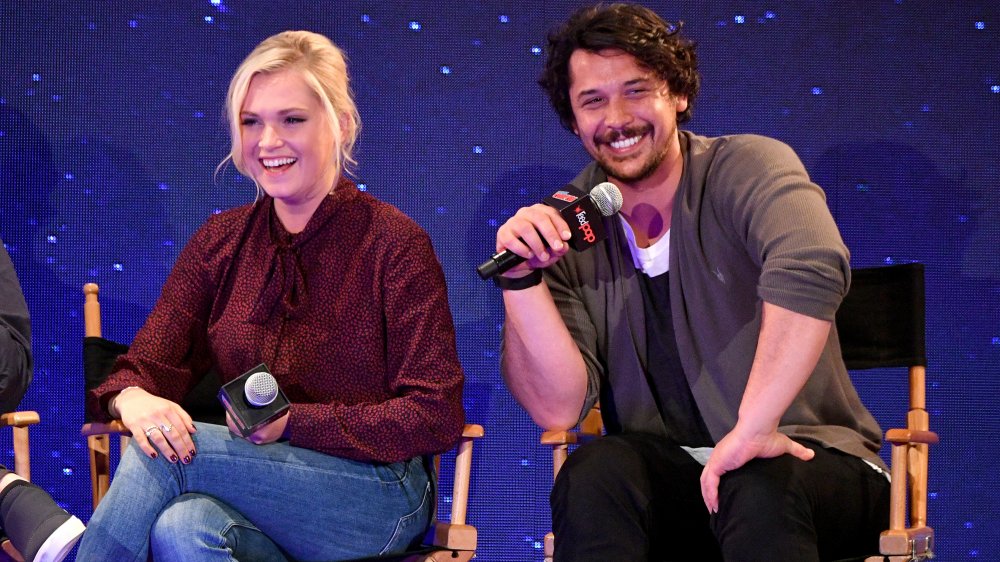 Dia Dipasupil/Getty Images
In 2019, Eliza Taylor shocked fans by announcing that she'd married fellow 100 alum Bob Morley (Bellamy Blake), despite never sharing they were dating, per Geekspin. Although the pair have remained tight-lipped about their marriage, Taylor broke her silence in July 2020 with an emotional Instagram post that detailed how she and Morley had fallen in love.
Taylor started her story in February 2019, at which point she was single, as was Morley. "We bonded over the hurt of breaking up, as friends do, and talked about the daunting prospect of being single again," Taylor wrote. "It felt like the relationship between us could be evolving, but it was too soon for the both of us." A month later, Morley asked her out, and though Taylor thought he was joking at first, she admitted, "it was as if someone had switched on a light and we were truly seeing each other for the first time."
When the duo returned to their home country of Australia a month later, they discovered shared passions and dreams. Upon realizing they both wanted the same things out of life, Taylor wrote, "we said 'we want this life, we want it together, so let's not waste any more time and get married.'" Fans who ship Taylor and Morley's IRL love story can also follow their onscreen relationship on The 100, which dropped its seventh and final season in 2020.