The Untold Truth Of Gabby Giffords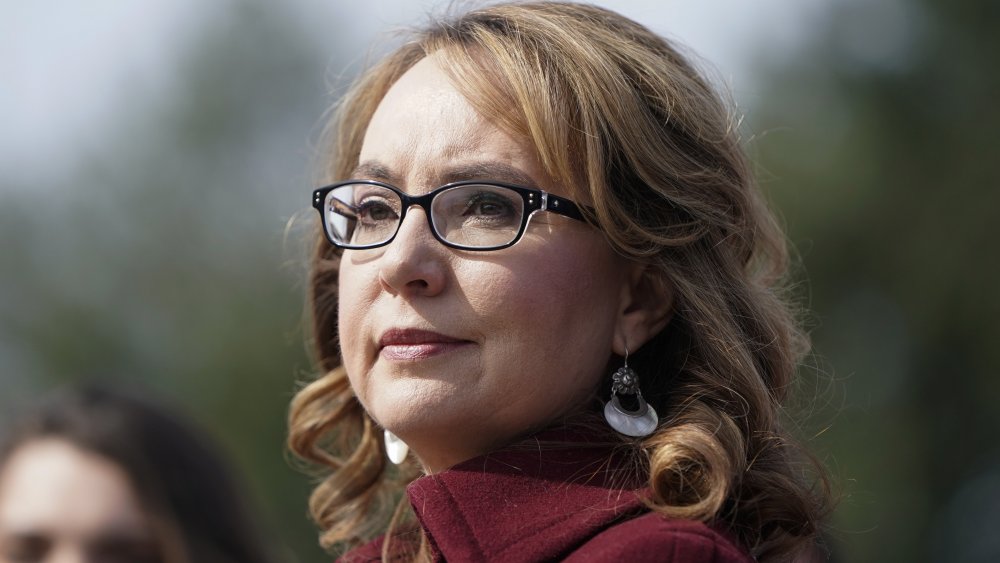 Joshua Roberts/Getty Images
Twenty-first century politicians (and celebrities, for the matter) are often criticized for being out of touch with the rest of the world. From allowing government shutdowns while workers wait on their paychecks, to believing the one-time $1,200 COVID-19 stimulus check can sustain a household during lockdowns, those who hold public office often come under fire for being disconnected from the constituents they serve. 
Few public figures have deviated from this new norm. Sen. John McCain, for example, was respected for serving his country and being held captive as a prisoner of war during the Vietnam War and former vice president Joe Biden has earned the nation's sympathy for the sacrifices he made in his personal life while he fulfilled his role as a senator in the midst of unimaginable heartbreak. Rep. Alexandria Ocasio-Cortez has also gained a fanbase thanks to her personable background (a bartender from Bronx), social media posts (like the time she made a cocktail on Instagram Live while talking politics), and grassroots efforts in support of climate change legislation. 
However, another name also comes to mind when one thinks "people's politician" — former U.S. Rep. Gabby Giffords. Now, as her husband, astronaut Mark Kelly, campaigns to fill the Arizona senate seat left vacant after McCain's passing, Giffords has been thrust back into the spotlight once again. But what caused this public servant to resign from her post in the first place? Keep scrolling to learn why Gabby Giffords left the House of Representatives.
Gabby Giffords survived an act of gun violence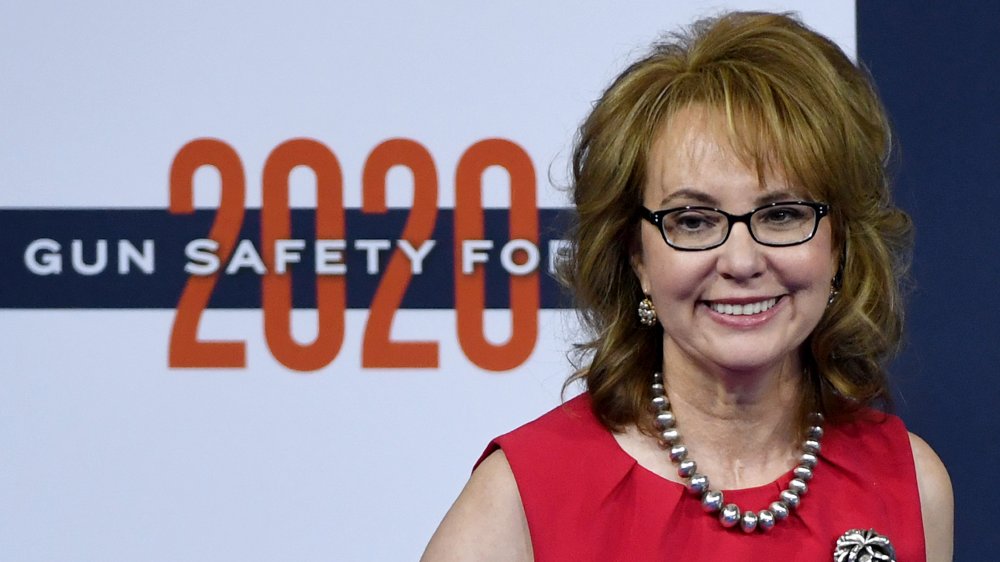 Ethan Miller/Getty Images
Former Rep. Gabby Giffords isn't simply the wife of Mark Kelly, Arizona's Democratic candidate for the U.S.Senate. Giffords actually preceded her husband in politics as the youngest woman elected to the Arizona state Senate, where she served from 2000 to 2005 (per Giffords). From 2006 to 2012, Giffords represented her state in the U.S. House of Representative. However, in 2011, Giffords very narrowly survived a mass shooting that killed six others and brought Giffords into the spotlight. 
During the assassination attempt at the "Congress On Your Corner" constituent event in Tucson, Giffords suffered a gunshot wound to her head. Giffords stepped down one year later to focus on her recovery, as she now has only 50 percent of peripheral vision in her eyes, which makes it difficult to read, and aphasia, which inhibits her ability to speak and form words (per Vanity Fair). The attack humbled many, including her own husband, who said he viewed her survival as a miracle that made his space travel a little less daunting by comparison. The couple also cofounded Giffords: Courage to Fight Gun Violence, an organization that aims to curb gun violence and save lives through common sense reform and safety measures.
Although Giffords, who owns a gun herself, has difficulty speaking since the attack, she remains an outspoken advocate for increased gun control in the wake of countless mass shootings across the United States.