Ryan Lochte Is Engaged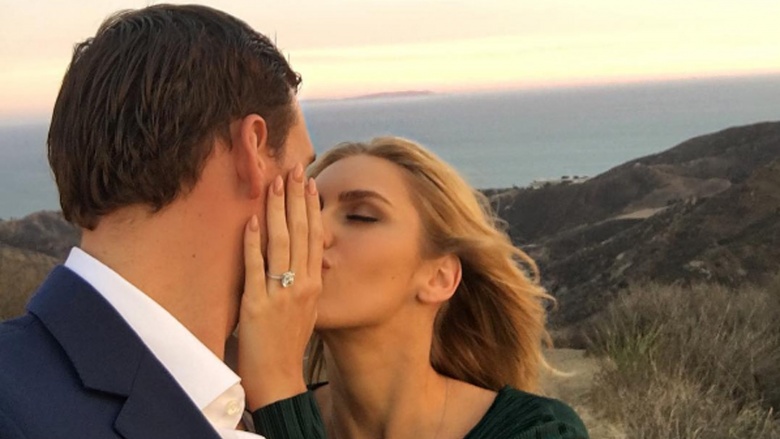 She said "jeah."
Ryan Lochte is on his way to finally being an honest man: the disgraced Olympian took to Instagram to announce his engagement to Playboy Playmate Kayla Rae Reid on Oct. 9, 2016.
"Memories forever!! #thelochtes #la," Lochte captioned a photo of himself and Reid smooching at sunset in front of the Malibu Canyon. Reid rocked a serious rock on her all-important finger.
Reid posted a different shot of the happy couple kissing, writing, "Speechless. Absolutely beautiful. So in love with YOU."
Reid has been dating Lochte for just nine months after meeting him at a Los Angeles nightclub in January 2016. The blond bombshell has already proved she'll stick with the troubled gold medalist for better or for worse, considering she didn't dump him after he lied about being robbed at gunpoint during the Rio Olympics in August 2016. Reid previously called Lochte a "silver fox" and her "favorite person ever," People reports, even when he denied dating anyone at the time.
"From the very first time I met her, everything has like clicked," Lochte told USA Today. "That's why I know I can propose to her because everything that's happened and she's been keeping me so positive. She doesn't care about my fame. She doesn't care about anything. All she cares about is me being happy."
"My family says, 'Don't you think it's a little too soon?'" Lochte added. "I'm like, 'Can you put a time on love? Can you?' I realized this was 'the one' was when she stuck behind me through this. She still loves me and she's still right there with me."