The Untold Truth Of SNL's Aidy Bryant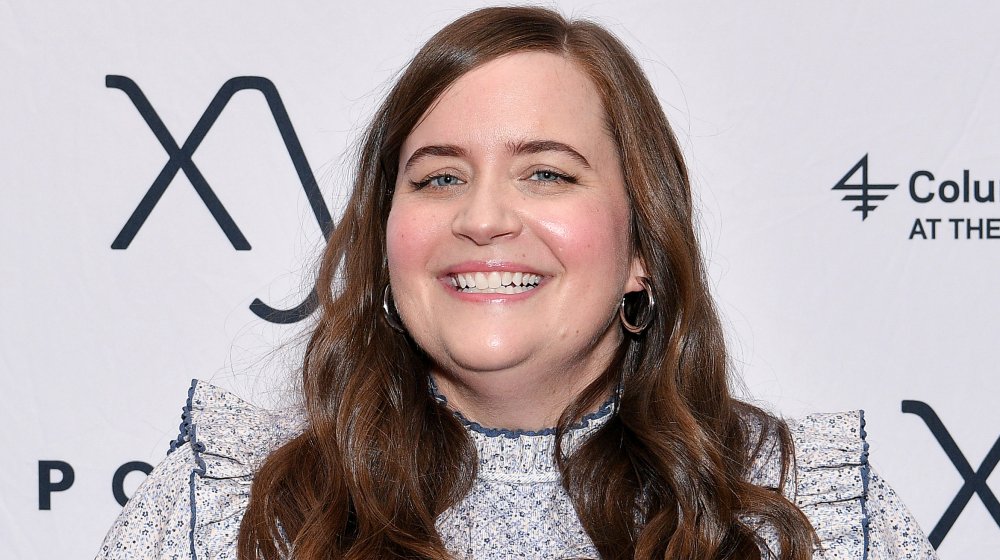 Dia Dipasupil/Getty Images
Aidy Bryant has made headlines for both her body-positive activism and her marriage to her husband Conner O'Malley. However, the popular actress — who you may recognize as Annie Easton from Hulu's comedy series Shrill and Abigail from HBO's Girls — is surely best known for making viewers laugh thanks to her gig on one of the most respected and long-running shows in the entertainment industry.
"On Saturday Night Live, Bryant's signature characters — Girlfriends Talk Show host Morgan, Tinkerbell's brash sister Tonkerbell, MC alter-ego 'Li'l Baby Aidy' from the SNL girl-group music videos — are women who bristle with confidence and ferocious sexual energy regardless of how the world sees them," The Cut explained while profiling the comedian in 2017. Indeed, the popular, sketch-dominating star herself told the outlet, "Those are the things that I love and always find really funny: confident, stupid people."
Oddly enough, Bryant's fascination with confident, stupid people seems rather fitting considering the fact that, when she landed her career-making gig on SNL — an audition which surely took more confidence than the average person can imagine — she wasn't even sure if she'd actually been hired. We're not saying that automatically means she's stupid, of course, but it likely indicates that it wasn't her, er, brightest moment.
Aidy Bryant didn't realize Lorne Michaels had hired her for Saturday Night Live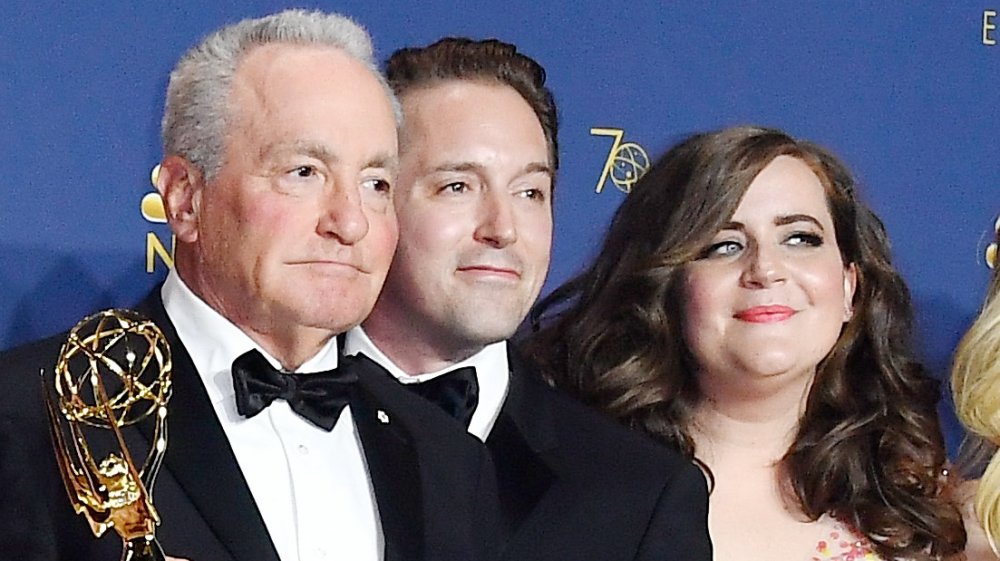 Frazer Harrison/Getty Images
Aidy Bryant has been with Saturday Night Live since 2012. However, she wasn't even sure she'd gotten the coveted gig after meeting with the show's executive producer Lorne Michaels. After enduring the seemingly grueling audition process, which involved multiple trips to New York and some serious show business meetings, Bryant told the Daily Beast, "[Michaels] was like, 'You're very young. You have to learn. But I think you'll do very well here.'" In turn, she admitted, "I was like, 'Does that ... does that mean ...' And then he stood up and shook my hand."
Bryant recalled that she was "kind of left like, 'What. Happened. To. Me?'" It wasn't until she was contacted by a producer from the show that she realized the truth. "[They were] like, 'You know you were hired, right?' And I was like, 'I did not. Thank you very much.'"
Nowadays, the star can credit her work on Saturday Night Live with earning her countless fans and two Emmy award nominations. However, that doesn't mean that her career is easy-breezy. "There is an uncertainty on SNL that can be kind of jarring and can shake you up," Bryant told The Wrap following her first Emmy nomination for acting in 2018. "But I also think, and maybe the proof of this is in all the different nominations for the show, that it makes you a hard-a** performer and writer and producer, because you've been through a lot of challenges."