Who Was James Gandolfini Married To At The Time Of His Death?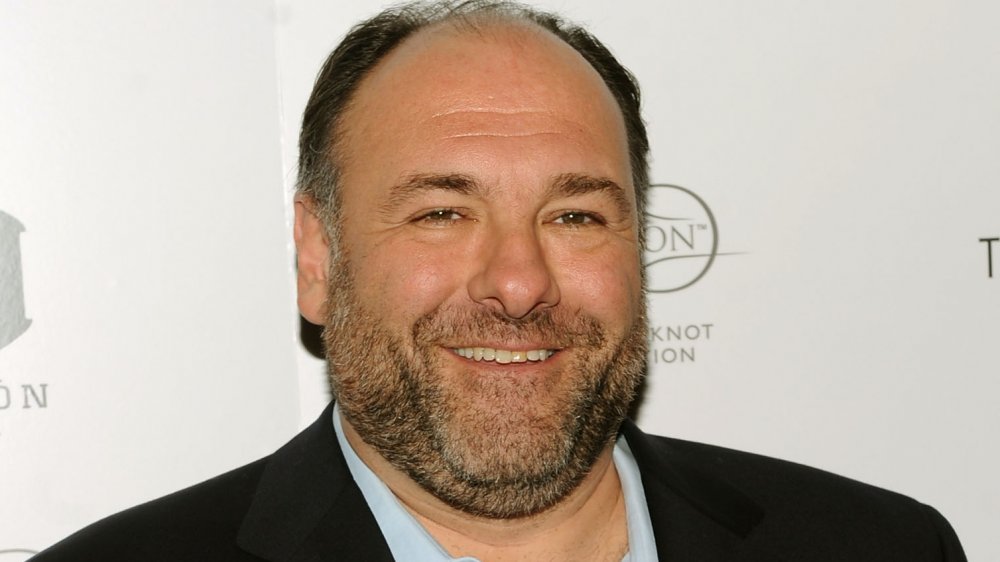 Stephen Lovekin/Getty Images
James Gandolfini, best known for his role as mob boss Tony Soprano on HBO's The Sopranos, passed away on June 19, 2013. "It is with immense sorrow that we report our client, James Gandolfini, passed away today while on holiday in Rome, Italy," his managers said in a joint statement to CNN at the time. "Our hearts are shattered and we will miss him deeply. He and his family were part of our family for many years and we are all grieving."
At the time, NBC News reported that the Emmy and Golden Globe Award-winning actor's then-teenage son, Michael, found his father collapsed in the bathroom after he suffered a suspected heart attack. (Doctors later confirmed that a heart attack was, in fact, his cause of death following an autopsy which stated he died of "natural causes.") Gandolfini's tragic death sent shockwaves around the world, with many Hollywood stars mourning him and his legacy. Gandolfini left behind his son Michael from his first marriage to Marcy Wudarski (which ended in 2002), as well as his second wife and their daughter, Liliana Ruth.
Keep scrolling to find out who Gandolfini was married to before he passed away and why she was M.I.A for years following his death.
James Gandolfini married second wife Deborah Lin in 2008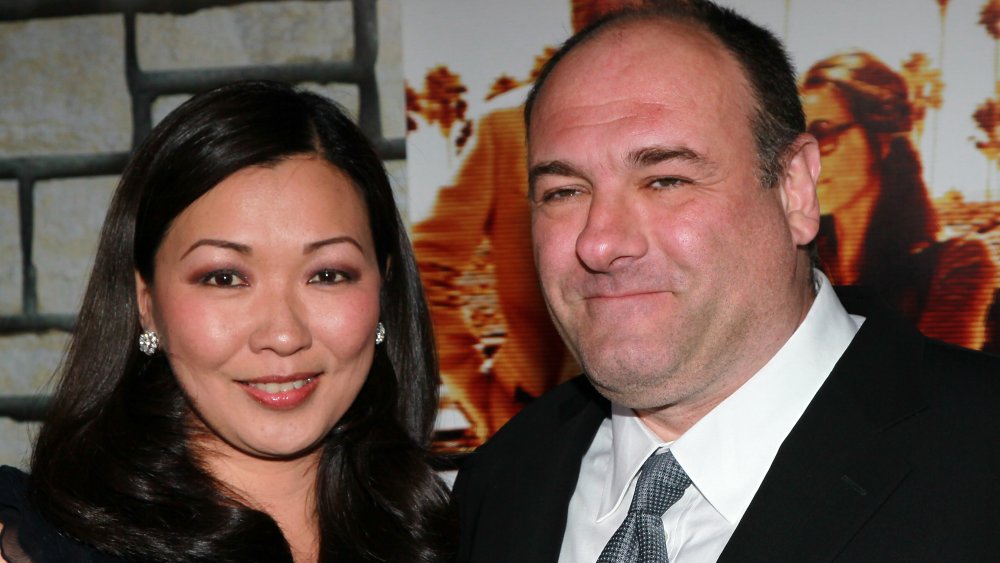 David Livingston/Getty Images
James Gandolfini married former model and actress Deborah Lin in Hawaii in on Aug. 30, 2008, after two years of dating, per People. The couple welcomed a child — a baby girl named Liliana Ruth — in October 2012, eight months before The Sopranos star's unexpected death. Lin attended her husband's funeral, along with many of his co-stars and friends, according to The Hollywood Reporter. 
"Jim, one of the things I loved the most was watching you be the father that you were to Michael and Lily," she said in her eulogy (via THR). "Thank you for loving me unconditionally and for believing in me. I know all you ever wanted to do was make me happy. Thank you for the memories of the beautiful life we shared together. I will miss you terribly. I love you, Jim, and I always will. Rest in Peace."
Since then, Lin has maintained a relatively low profile. In fact, other than making an appearance at a SopranosCon in New Jersey in November 2019, she's managed to stay out of the spotlight. In June 2020, Lin was seen out in public for the first time in years, running errands in Los Angeles with her daughter and a mystery man, according to the Daily Mail.
It seems like Lin got a fresh start after leaving New York City for California.