Inside Stephen And Alec Baldwin's Fractured Sibling Relationship
Theo Wargo/Getty Images
Baldwin brothers Alec, Stephen, William, and Daniel comprise one of Hollywood's best-established show business families, with their prominence spanning generations. Of the four, actor Alec Baldwin is the most well-known, thanks to blockbuster hits like Glengarry Glen Ross and The Departed, coupled with his comedic turn as President Donald Trump on Saturday Night Live following the 2016 election. Like his older brother Alec, Stephen Baldwin found fame through cult movies like The Usual Suspects, as well as stints on reality TV shows Celebrity Big Brother and Celebrity Apprentice (per Distractify). But, while the brothers might share a love of acting, they disagree over other aspects of their lives, particularly politics. 
Stephen, who is a born-again Christian, endorsed Donald Trump ahead of the 2016 election and, let's just say, his approval of the president did not sit well with other members of his famous family. When Alec planted himself firmly in the anti-Trump camp with his now-iconic impersonations on SNL, things between the pair went from bad to worse. Here is the truth about Stephen and Alec Baldwin's fractured sibling relationship.
Politics came between Alec Baldwin's relationship with his brother Stephen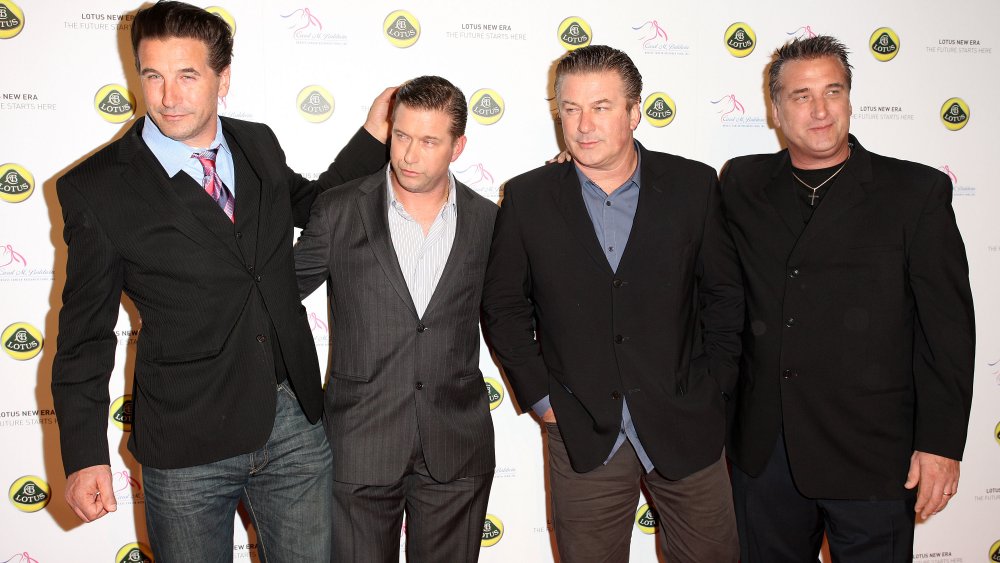 Frederick M. Brown/Getty Images
According to Variety, Stephen Baldwin was one of the first A-listers to identify as a Donald Trump supporter in July 2015. It was an endorsement that was later mocked by Alec Baldwin on Saturday Night Live. "I've got the cream of the crop," said Alec's Trump. "I've got Sarah Palin. I've got Chachi. And get this, I've got the best Baldwin brother — Stephen Baldwin."
For his part, Stephen wasn't amused that Alec had taken to lampooning Trump. In a 2018 radio interview, he admitted that he hadn't talked to his brother since the election, as of the time of this writing. "That's his choice and he plays Trump on SNL, great," Stephen shared. "Is it funny? Yeah. But it goes too far ... when you're attacking the wife and you're attacking the kids. What's that got to do with it? You don't like Trump? Do what you've got to do, but don't pick on peoples' families. That's not cool." In the days leading up to the 2016 election, he had also branded Alec's spoof as "a little too nasty," according to Page Six. 
Brother Billy Baldwin waded into the fray when he backed Alec's political leanings. Page Six reported that, after Stephen tweeted about media bias and manipulation, Billy fired back by responding, "If our father were alive today ... he'd smack you in the side of the head for supporting Donald Trump." Ouch!
Stephen Baldwin has also clashed with daughter Hailey Bieber over political beliefs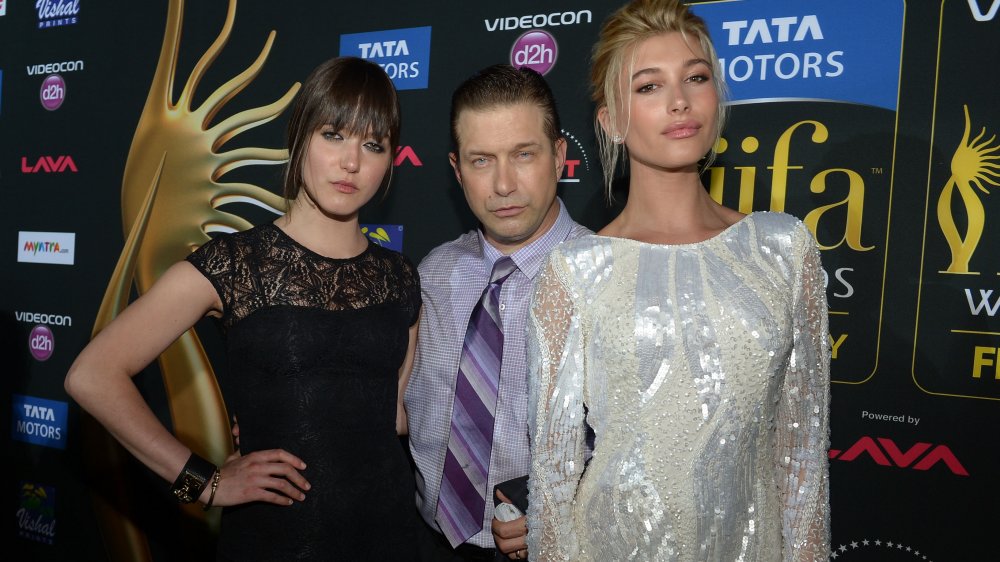 Gustavo Caballero/Getty Images
Like her uncles Alec and Billy Baldwin, Stephen Baldwin's model daughter Hailey Bieber endorsed Democratic candidate Joe Biden in 2020. Taking to Instagram on World Health Day, Hailey posted a pic with the caption, "...something that has affected my mental health is the state of our country and the future of our country. I have hope, but we need to collectively make the change we want for our future and that means getting out there to VOTE!!!" 
Hailey's uncle Billy gave his stamp of approval by commenting, "Thanks Hailey!! You have no idea how much this means to me." According to a 2017 People article, Billy previously accused Donald Trump of making sexual advances toward his wife, tweeting at the time that the President "is a 5th degree black belt when it comes to sexual impropriety allegations." Amid the drama, Stephen stuck to his guns, continuing to tweet in support of Donald Trump, as of October 2020 (per Syracuse).
Hailey Bieber has previously been outspoken about how her father's endorsement of Trump "tore the family apart" and, while there was a period of time in 2017 during which Hailey insinuated that her father's views may have shifted, this no longer appears to be the case. Speaking to Syracuse, she simply said, "I love my father, he's an amazing dad, but we so strongly disagreed on (the election). ...We don't talk about it now. It's not worth the argument."