Kamala Harris And Barack Obama's Relationship Explained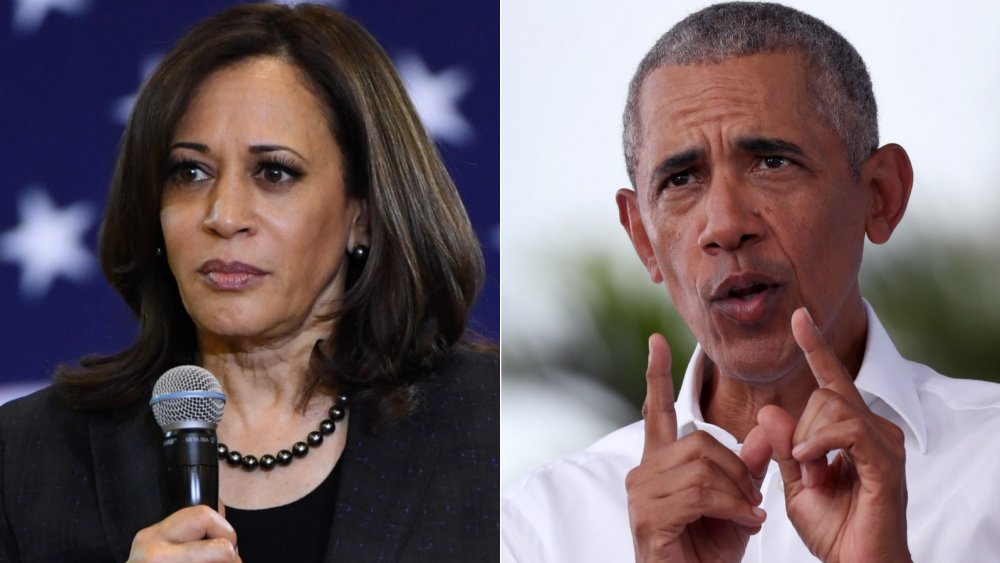 Ethan Miller, Joe Raedle/Getty Images
Year 2020 has been one for the books. Not only has the year been rattled with celebrity deaths, a pandemic, and wildfires, but it's also an election year — one that has been called pivotal by many people, including former President Barack Obama. The 44th president of the United States stepped out shortly after his former vice president, Joe Biden, announced his long-awaited pick for vice president. Welcoming Biden's selection, Kamala Harris, Obama tweeted a statement that conveyed his joy at the announcement. "Choosing a vice president is the first important decision a president makes," he began. "Joe Biden nailed this decision." 
Harris, Obama continued, "was more than prepared for the job," which he said requires good judgement, character to "make the right call," and someone whose "focus goes beyond self-interest to consider the lives and prospects of others." Obama also shared in his post that he had known the California senator "for a long time." But how long is a long time and what is their relationship like? 
Kamala Harris: 'I've earned my own legacy'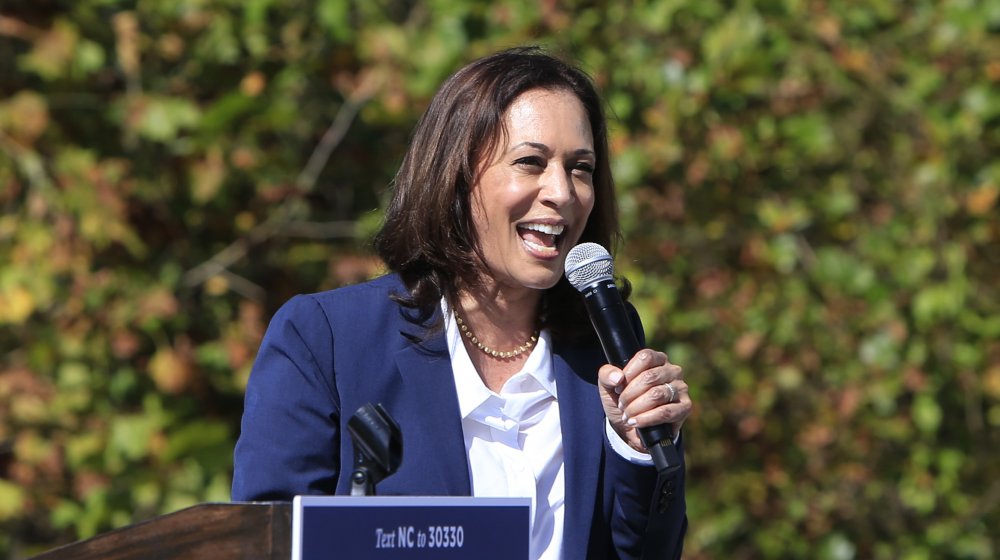 Brian Blanco/Getty Images
Turns out, former President Barack Obama and Sen. Kamala Harris have been in each other's orbit for quite a while. In fact, when Obama first announced his bid for presidency, Harris was one of the first elected official in California to endorse him, according to The New Yorker. 
After calling Harris "brilliant" at an event in 2013, Obama raised some eyebrows when he said she was "by far the best-looking attorney general in the country." While he later apologized for the sexist statement, it seems he was referring to the fact that many others with her job title were older white men. 
Although their relationship is a close one, Harris hardly likes to be defined by it or compared to her longtime friend. "Listen, I was the elected district attorney of San Francisco, I was the elected attorney general of the state of California — twice elected to both positions," she told The Atlantic in 2019. "And now I'm a United States senator, and only the second Black woman elected to the United States Senate. "I think I've earned my own legacy."