Kim Kardashian Beefs Up Her Security Team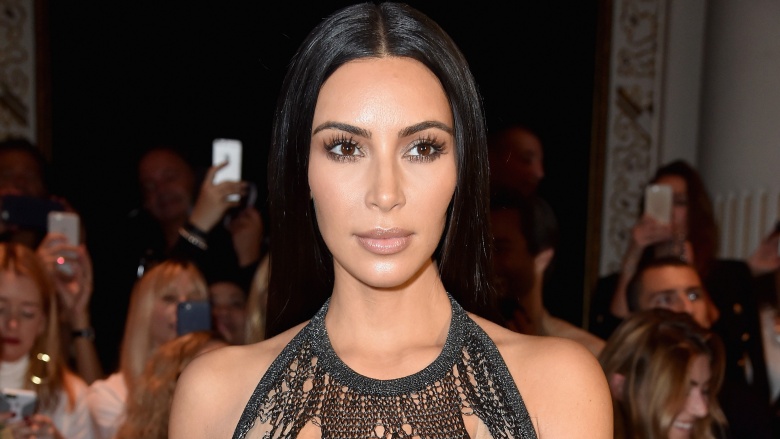 Getty Images
Kim Kardashian is making huge upgrades to her security team after being robbed at gunpoint in Paris in early October 2016.
Sources close to Kardashian told TMZ the reality starlet, 35, has hired a slew of new security guards to get "presidential-level" protection. Members of her security team include former members of the Secret Service, Central Intelligence Agency, and Israeli army. Sources claim Kardashian will have at least two armed guards with her at all times, no matter where she goes. Insiders also said Kardashian will travel in armored vehicles.
Kardashian's husband, Kanye West, and mom, Kris Jenner, reportedly met with owners of two top security firms to establish a new team for all members of the family. Kardashian's longtime bodyguard, Pascal Duvier, who was protecting Kendall Jenner and Kourtney Kardashian when Kim was robbed, is still on the payroll. The family reportedly does not blame him for what happened.
TMZ reported that a platinum and diamond cross pendant that was stolen has been recovered after a passerby found it on the sidewalk the day after the robbery occurred. The sparkler, purchased from Jacob & Co., is reportedly worth an estimated $33,180. Authorities are examining the necklace for DNA the masked culprits may have left behind.
Unfortunately, that necklace may not be a great lead. A police source told Us Weekly the robbers may have planted it as a red herring. "They wanted us to believe that they were amateurs, but all the real clues point to them being extremely sophisticated professionals," the insider said. "There is no way a gang like this would drop stuff and fall off bicycles—all that was done for any cameras that might be in the area. It is far more likely that they played around on bikes for a few minutes after stealing the jewels, and when they still had their masks on, before they all got into a van and disappeared." The insider added, "That's why [the cross necklace] was of low value compared to the other pieces in the haul."