Why Kate Beckinsale's Election Day Outfit Has Everyone Talking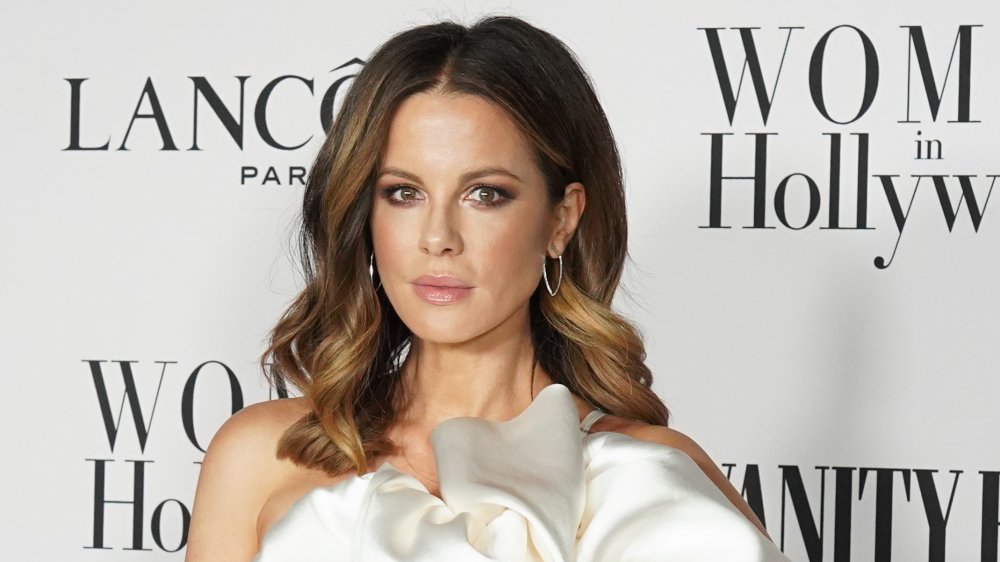 Presley Ann/Getty Images
Kate Beckinsale has joined the ranks of celebrities who are using their platform, as well as their social media presence, to encourage Americans to vote. To mark Election Day on Nov. 3, 2020, Beckinsale uploaded a racy photo to Instagram, with the Pearl Harbor star wearing a black bra with "VOTE" written in gold letters on its front. According to Page Six, the bra is the design of jeweler Nina Berenato.
In the hilarious caption (seriously, if you need a lift, read Beckinsale's Instagram captions), she joked that the person caught in the snap's reflection is the ghost of artist James Whistler's mother. The artist, according to The New Yorker, painted a famous portrait of his mother that gained the popular title, "Whistler's Mother." Unfortunately for fans of the paranormal, the shadowed person is not, in fact, a ghost of anyone's mother but rather Beckinsale's good friend, Markus Molinari, according to the Daily Mail.
It isn't the first time Beckinsale shared her VOTE bra on Instagram, and fans have had mixed reactions to the provocative way she's encouraging people to get involved in the election. Keep reading to find out what fans had to say and to catch a glimpse of the outfit in question.
Kate Beckinsale catches heat for her election post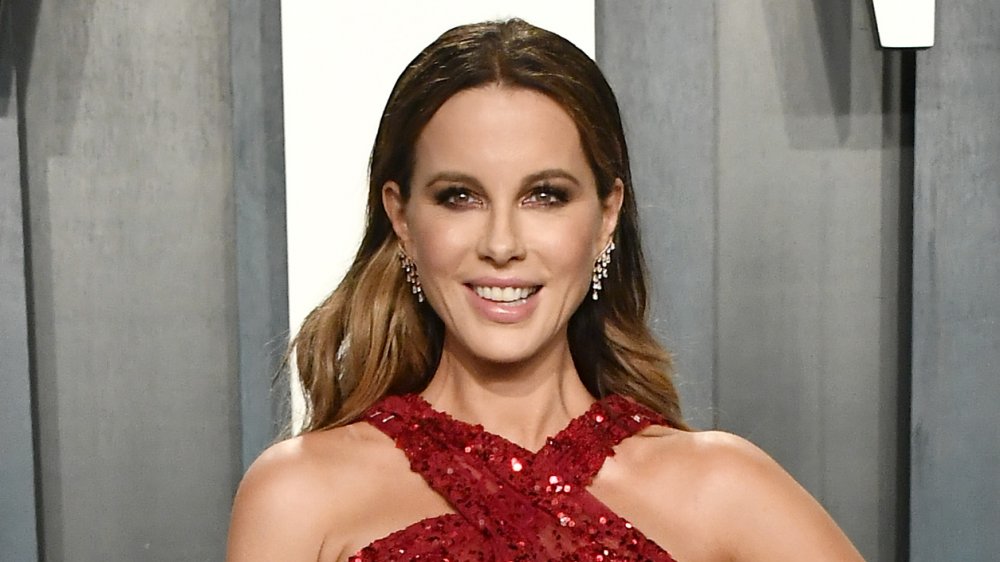 Frazer Harrison/Getty Images
Kate Beckinsale has shared her gold "VOTE" bra on Instagram a few times to encourage people to vote. In her first photo with the bra, Beckinsale wrote, "I can't vote due to being [British] but I CAN wear a custom golden VOTE bra and encourage you to. In fact please vote on my behalf." She added a few tips for how people could register to vote and concluded, "Also do not wear a metal bra next to an open fire for an extended period of time. VOTE."
Some of the comments about the outfit nasty. One person wrote, "Stay the f**k out of an American election." Someone else penned, "No one is voting on your behalf. You're a [B]rit. You don't get a say. Sorry." Despite the negativity, many responded warmly to Beckinsale, and one fan commented, "[S]o sorry for all the heat you're catching... [E]veryone should vote and you're perfectly right for saying that!"
Beckinsale isn't the only celebrity to urge Americans to vote. In fact, several celebs went naked for the election. Kylie Jenner pulled a similar move to Beckinsale and implored people to vote by posing in a bikini. So yea, this trend is a whole thing.